You have probably tried to establish your website's local SEO, but it seems to be underperforming, and you are frustrated. Worry not. Read our definitive local SEO guide so that you can start ranking well on Google.
---
Business owners, big or small, need the same thing- visibility. With visibility or awareness of your business, your chances of getting sales would increase. So begs the question, how does one get visibility in the vast sea of search results in Google? 
Local SEO is the answer! 
If you're not easy to find with a quick Google search, you're missing out on many visitors (who are all potential customers). To put it the other way, the local ranking could be the key factor to staying relevant and growing your business. 
What is Local Seo?
When someone searches for a business or a place near their location, they will get local results across Google. If you have a brick-and-mortar store or other local business listing, then local SERPs can significantly impact how easily people can find your business online.
A study by Google shows that 76% of consumers that search for something local on their phone visits a store that day. 
For instance, when you search for "vets near me" to find the nearest vet clinic as their pet had suddenly fallen ill or "best tattoo parlors in [location]" to find a well-reviewed and professional tattoo artist.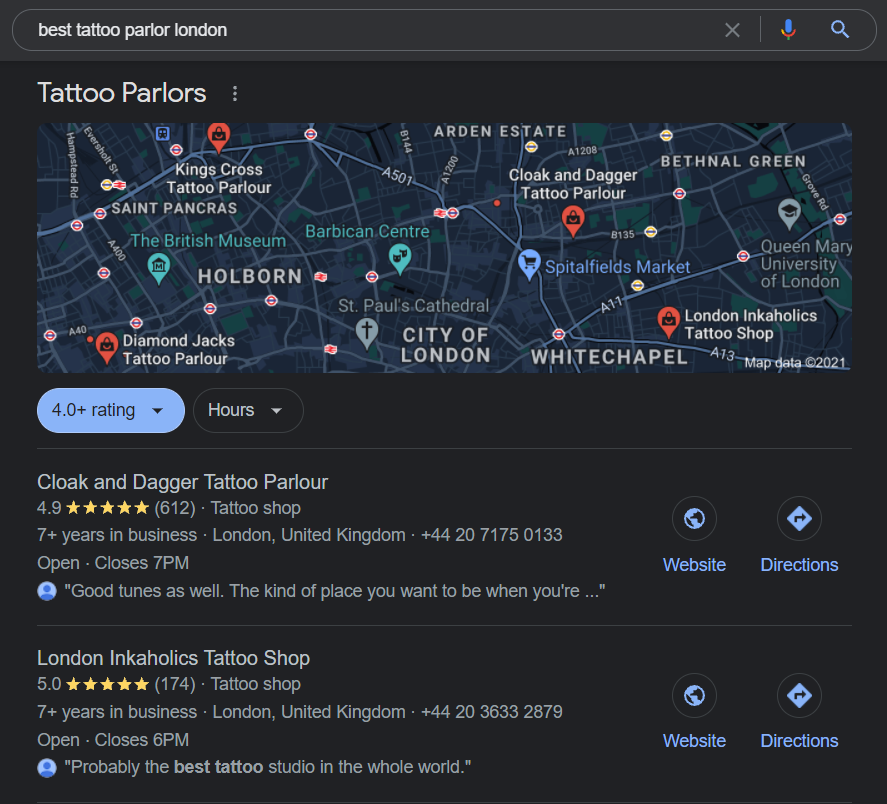 Local SERPs, as mentioned, are the results that show up for a local-based query based on location. Local SEO refers to the process of optimizing your business's website for a better local ranking in the SERPs and indirectly better brand awareness. 
Case in point, for in-person customers, it is valuable to you to rank highly in local queries around your area. This will no doubt boost your visibility for the most relevant customers.
How to improve your local rankings
You may find that your business doesn't show up for relevant searches in your area, and what should you do to improve your local rankings and why? 
With better local rankings, your page visits, as well as your conversions, will increase. With that said, here are 7 best tips for taking your local ranking to another level:
1. Optimize for local keywords by creating content
Content is king. People use search engines to identify local businesses that provide the items or services they require. To rank in these search results, you'll need to incorporate local keywords into your website.
And this is one approach to improve brand recognition and appear at the top of search engine results pages (SERPs) when someone searches for a keyword.
For example, when they type "event planners", Google will most probably recommend some event planning companies near their location like "event planning in Los Angeles". 
When creating content with local intent, it's critical to include local keywords in the title and meta description tags to help with local SEO. To delineate your site conceptually and geographically, your content will have to focus on long-tail keywords frequently.
For instance, overarching web pages may include "Seattle SEO Firm," while a blog post could consist of "Best SEO Firms in Seattle."
To find keywords for your local search, you will need to conduct local SEO keyword research, and BiQ can simplify this process. 
BiQ's Keyword Intelligence tool can help you to untapped local keyword opportunities. 
First, enter your target keyword. Then, choose your preferred locations and languages.
The fantastic keyword tool will show you the list of relevant keywords the local people are using. 
Your target keyword's search volume could be 1,000 in your preferred location and possibly less than 100 in another. That's simply because of the different demands in different places. 
So choose the keyword that has high volume but lower competition. I know it can be pretty challenging to decide which keyword to use. That's where you can sort the keyword value in Keyword Intelligence. 
A high-value keyword means it will bring more traffic to your website at a lower competition. 
2. Claim and optimize your GMB listing
For your local ranking in Google, you can't do without a proper Google My Business listing which will automatically improve SEO and increase the visibility of your business. This is one of the top factors that Google will evaluate when ranking businesses based on local search and snack pack results. 
With an optimized GMB, your business can get ahead of your competitors that are not listed, bring free discovery, and receive free reviews that will allow potential customers to read reviews from your previous customers to boost your credibility. 
To claim or create your listing, go to the Google My Business website. 
To improve your local ranking, you can further optimize your GMB profile by regularly sharing business updates and fresh content. For tips to do that, you can refer here. 
3. Optimize website to make it mobile-friendly
It is not surprising that mobile devices are used more than desktops. After all, they are mobile, which means they are more convenient when you want a quick search for something. 
A study by Uberall showed that 82% of shoppers had done a "near me" search with their mobile devices.
With this statistic in mind, you must optimize your website to make it mobile-friendly so that mobile visitors will not have any trouble navigating your site or finding information about your business. Indirectly, you'll get to miss the sky-high bounce rate.
Besides, Google has rolled out a mobile-first index where it predominantly uses mobile versions of websites for indexing and ranking. 
This means that your business's website isn't mobile-friendly and your competitor's site is, then you'll lose out because they will rank better than you.
Another tip is to add call-to-action buttons on both your site and GMB listing, as this could make a massive difference for your business as 60% of mobile users have contacted a business directly from search results. 
Mobile optimization is not an option anymore. 
It's also a ranking signal, so it counts big time toward your spot in the SERPs.
4. Obtain and respond to reviews
When you search for a specific service or business, have you ever wondered why some companies appear at the top of your results rather than others? What sets them apart?
The answer: a good number of Google reviews.
I found my dentist through Google, and what made me choose their clinic was the reasonable amount of good reviews. 
The funny thing is, when I was there, I saw this piece of paper on their bulletin board near the counter written, "Leave your review about us on Google, and you're entitled to a free tooth cleaning session!". 
No wonder there were lots of reviews on their GMB listing, and in return, they had an excellent local ranking! Sometimes to receive, you have to give first. 
In Brightlocal's Local Consumer Review Survey, they have reported a significant increase in the perception of reviews among consumers over the last decade.
For that reason, it makes total sense for Google to see these as valuable factors for rankings.
Not only should you focus on getting good reviews, but you should also always actively participate in responding to the reviews, good or bad! 
Image Source: Search Engine Land
According to Google themself, businesses should interact with customers by responding to reviews that they leave about your business, showing accountability and credibility. 
5. Build links on a local level
According to BrightLocal, link signals such as linking domain authority and quantity are principal for your local organic rankings and snack pack results – as links made up 31% of the localized organic ranking factors in 2020.
Link building is an effective way to boost local businesses' performance in SERPs, according to the expert survey.
The majority of local firms have connections with other businesses in the local area.
To start, I recommend starting by building links from people that you already know by listing out all:
Distributors
Supplier
Wholesaler
Contractor
Neighboring business
That you have any relationship with.
After that, you can then look for a specific page on their website where a link to you would make sense.
Some other tips for you to raise your local link building game to another level is by: 
i) Sponsoring local events 
It's a fact that most local events most probably need sponsors. If you can sponsor a local event, you can try it out. As usual, your link will have a nice place on the event's website.
And your support doesn't have to be straight cash.  Are you a printing company? You can offer to print out their flyers. Run a bakery? Consider donating a few boxes of custom cupcakes for their event.
You get the idea.
ii) Local PR
Local newspapers and local news sites are STARVING for stories. 
The only catch is that you need to give the news sites a heads up at least a few days before your event so they can prepare. Plus, you can help them write up the story with background deets before the event even happens.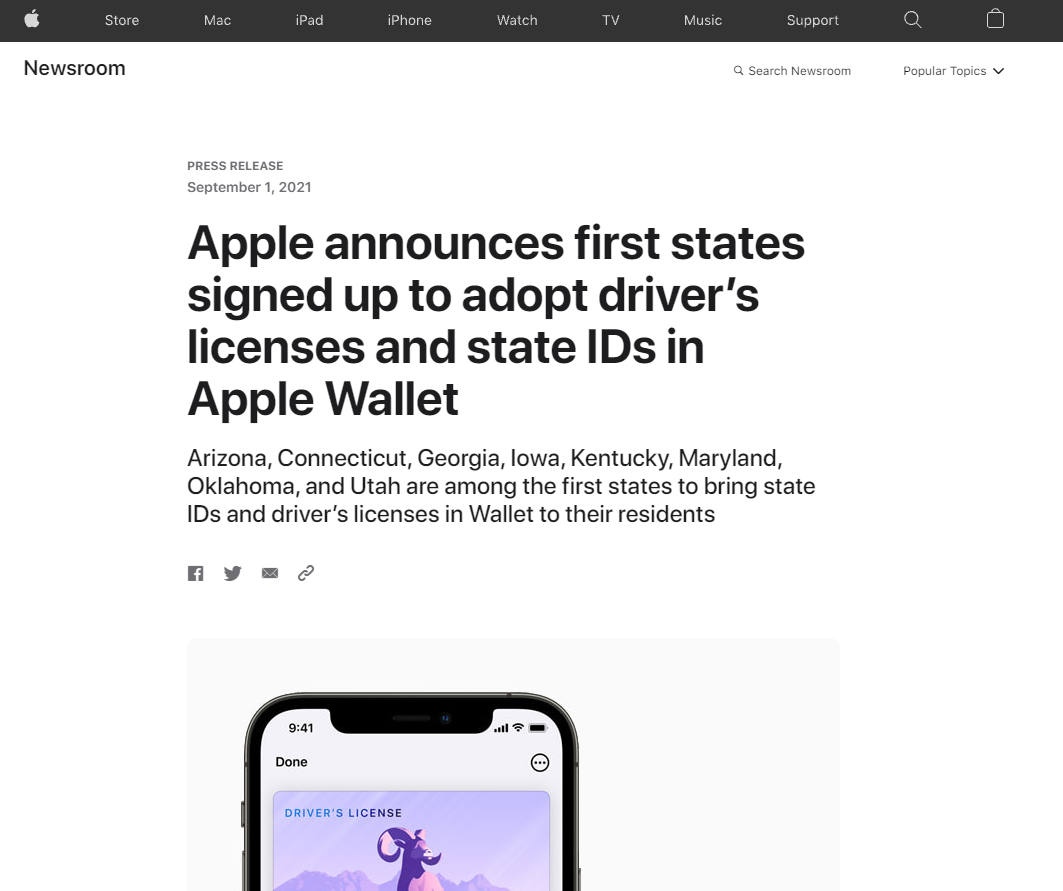 The only catch is that you must notify the news sites at least a few days ahead of time to prepare. You can also assist them in writing the story by providing background information beforehand.
6. Have accurate NAP citations
According to Moz, Google considers citation signals such as citation volume and NAP consistency in local search results. This indicates that your business's information should be on significant citation websites such as Bing Maps, Yelp, and Facebook, besides the GMB listing. 
A consistent NAP data is when your business name, address, and phone number are identically and accurately listed across all online platforms, including your website, social media accounts, business listings, and other third-party websites.
NAP consistency is crucial not only for search engine ranking algorithms, but it may also directly impact how customers perceive your company and whether they have a pleasant or negative experience with it.
Some ways to make sure that your NAP citations are consistent is to run a NAP Audit with tools like WhiteSpark and Loganix.
7. Take advantage of trends/issues in your area
Keeping track of online conversations regarding your business, industry, or pertinent issues and trends in your local area is known as social listening. 
You'll acquire vital information and insights into your target audiences' interests and priorities and, as a result, allowing you to make better, more educated business decisions.
For instance, you can use tools such as Quora, Reddit, or Twitter to find out what problems people in your area are facing, such as the lack of good sushi places in your area. Then maybe now it's time to hire more experienced and professional sushi chefs for your restaurant. You can then optimize your GMB SEO by sharing updates about your new team of expert sushi chefs, for instance.
Or maybe you've noticed people wishing your hair salon also provided manicure services. You could expand your service offering and share this update on your GMB profile.
On the other hand, the next time you hit a wall coming up with content ideas, remember to integrate these social listening tips into your content research process.
All the above tips can increase your local rankings, but how do you constantly measure and track your local rankings, especially when you have a long list of target keywords? And why is tracking your local rankings so crucial to your local business?
Why is local rank tracking so important?
Local rank tracking keeps you updated on how you rank among your competitors, allowing you to respond quickly to these changes and remain visible in relevant searches. 
Especially for brick-and-mortar businesses, such as restaurants, hotels, hairdressers, and dentists that are tied to a physical location, it's even more critical.
How to track your local rankings with Grid My Business?
Once you have signed up, Grid My Business will retrieve and display precise results on your local rankings for a specific keyword as they appear in the Google Maps and SERP local three packs. Remember to select the grid and distance you want to cover on Google Map. 
As a result, you'll know where you rank, who you outrank, and where you need to improve your local SEO strategy.
You can even schedule an automated rank monitoring and obtain precise weekly updates of your local search rankings in a comprehensive white-label report. 
By having this report, you can easily keep track, monitor, and even have a side-to-side comparison with your local competitors. Thus, supporting your local SEO ahead of the competition.
Get your Grid My Business now!
Local Ranking: Your Business's Holy Grail 
SEO changes quite rapidly. You never know when Google will introduce new features on its SERPs for local searches, but you can count on these changes coming. That's why it's essential to always stay on top of local SEO.
Many factors influence your visibility in these searches. By implementing these top 7 tips, you can expect your local SEO efforts to be better than ever. 
Once you get your local ranking signals right, soon you'll be able to serve more people in your geographic region- and grow faster. 
Updated: 16 December 2021