Introduction
You won't believe this, but, according to Impact Bound, up to 55.24% of all websites on the internet didn't have a single backlink as of December 2019.
That's over 750 million sites, given that there are about 1.5 billion active websites at the moment.
Hopefully, you're not part of the 55.24%, because you'd be missing a huge opportunity and leaving lots of money on the table. Backlinks can help you;
Increase web traffic
Generate new leads
Close more sales
Moreover, backlinks gradually boost your perceived authority, often leading to better search engine ranking.
In this guide, we discuss simple strategies on how to get backlinks for your marketing campaign. First though, a definition.
What are Backlinks?
A backlink is essentially a hyperlink connecting two different web resources. What makes it a "back" link is that it points to your site rather than coming from your site.
Think of it this way; you sell running shoes and recently released a new brand. Then, you also have a friend who doesn't sell shoes, but instead deals in fitness trackers.
While blogging about their fitness trackers, if the friend mentions running shoes, she may choose to link your e-store so that those interested in running shoes can click and check out the options on your website.
When this happens, in marketing, we say that you've received a backlink from the friend. It's worth mentioning that not all backlinks are sales-focused.
Why are Backlinks Important? A Case Study
In 2019, a hosting company approached one of their friends who helps clients design and execute link building strategies. The client was struggling to differentiate itself because of the competitiveness of the hosting industry.
Being a small company, they had;
Limited marketing resources
No time to run a full-out campaign
After a period of research and out-of-the-box thinking, the link-building provider discovered an untapped market for specific keywords. So, they began with keyword research, wrote high-quality, SEO-optimized articles for the client, then followed up with a link building drive.
Long story short, the first article they created is now the 4th most visited page on the client's site. In total, the site's traffic jumped 55.9% – within just months.
Benefits of Running a Backlink Campaign
As you can tell from the above case study, you stand to benefit immensely from backlinks. Among other things;
Link building improves organic ranking    
If you search the term "SEO backlinks" in Google, for example, you'll find that the top three articles/blogs all have hundreds of backlinks. Currently, the result in 2nd spot has over 8,000 backlinks.
The reason is simple – backlinks are one of Google's most trusted rank signals. According to the search engine, a page with plenty of backlinks is a page with authority.
One of the ways search engines discover new websites is by following backlinks from existing web pages. It means that it's more difficult for search engines to discover your website if you don't have any backlinks.
This is especially important for new websites. If you want search engines to discover your site faster and begin showing your content in result pages, you need backlinks.
This is, perhaps, the biggest benefit of backlinks – they can help you generate tons of referral traffic. Think of the number of people who read articles on the Forbes website, for example.
In the U.S. alone, Forbes has 74 million+ monthly readers. Worldwide, 111+ million people visit Forbes.com every month.
Now, imagine if a few links to your site appeared on the Forbes website every few weeks! You'd have at least a few hundred thousand people clicking through to visit your site.
How to Get Quality Links
There are endless ways to get backlinks for your website. The following are eight simple strategies to get you started;
1. Write guest posts 
A guest post is a piece of content that you create to be posted on other people's blogs or websites – with a backlink to your site. The process itself is known as guest posting.
You must, however, engage in genuine guest posting, devoid of shortcuts such as automation. Also, ensure to create high-quality guest posts. Don't just do it to get backlinks.
You can refer to our detailed guide on this topic here: Guide to Guest Posting
2. Get an interview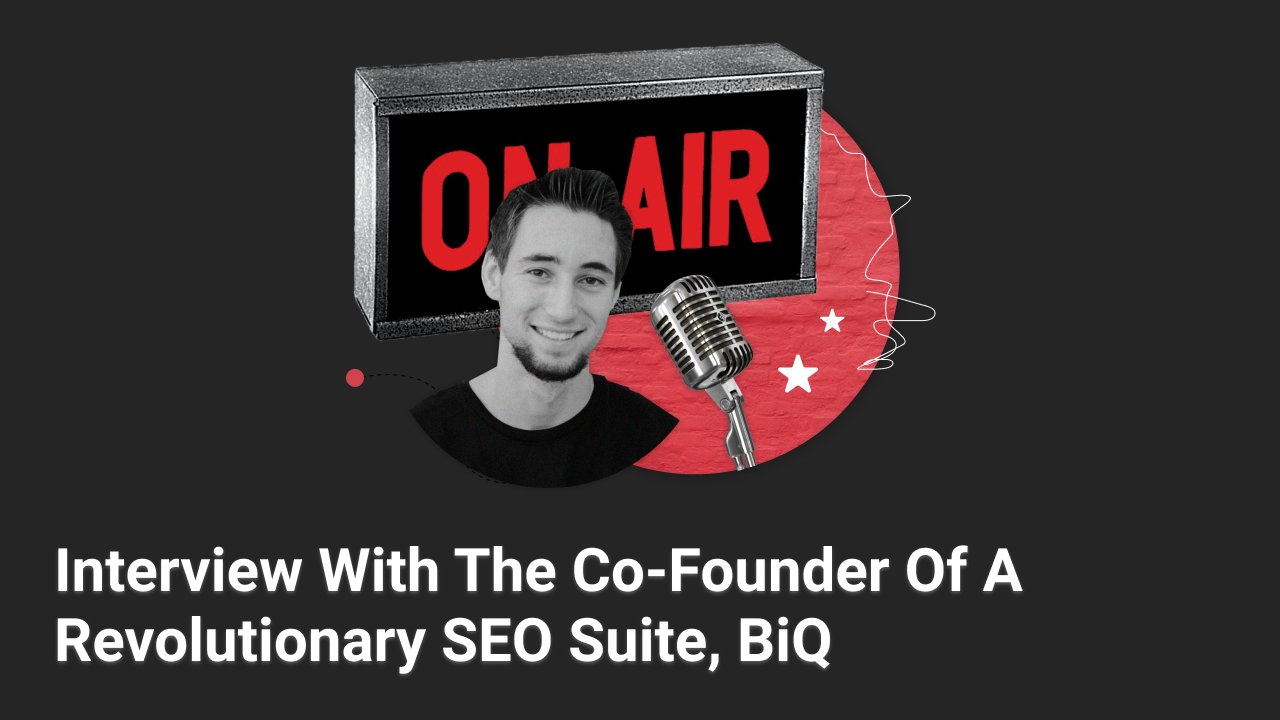 Readers love interviews because interviews are authentic. As such, interviews often get a lot of views.
Getting interviewed by a popular news outlet or industry leader and having the interview posted on the interviewer's site can, therefore, earn you plenty of attention.
Always insist on having backlinks to your site included in the published interviews.
3. Get backlinks from press releases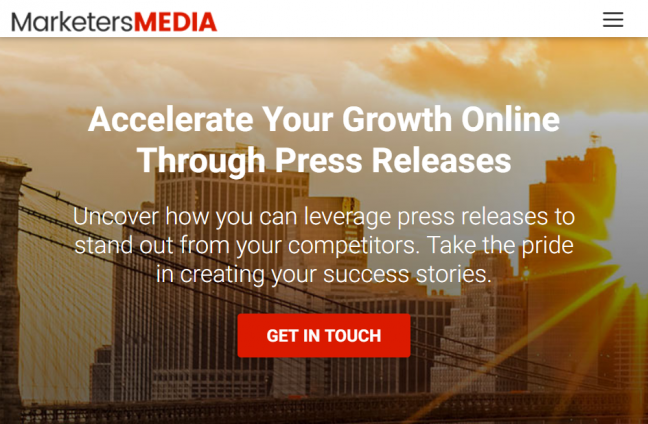 Press releases are a goldmine for traffic and, yes, backlinks. But, as with many other tactics on this list, there are a lot of marketers sending out press releases currently, so you need to be smart.
We recommend choosing multiple and strong keywords to increase the chances of your press release being found. Also, consider using industry bloggers and influencers to distribute the release.
4. Learn from your competitors' backlinks 
Analyzing your competitors' backlink profiles will help you assess the competition, see what's working in the industry, and identify strategies to use for your own backlink campaign.
You want to focus on the number of backlinks, authority sites linked, and sites driving the most traffic. Then, save your findings and steal some of the ideas.
5. Find hidden link building opportunities 
Two high-return options here are fixing broken links and linking unlinked mentions.
Fixing broken links involves finding broken links on other people's websites, creating something similar to the broken resource, and asking the owner of the dead resource to instead link to your working resource.
Unlinked mentions, meanwhile, are instances where other people mention your name or brand but don't include a link. You can ask them to link to your site.
6. Leverage popular Q&A platforms 
Community sites such as Quora and Reddit are especially good platforms to get backlinks.
On Quora, for example, in your answers, you're allowed to leave a link to your resources, such as your website or app. The same applies to Reddit.
People who love your answers can then click on the link to visit your site for more information.
7. Invest in social media marketing
All the major social media platforms now allow users to post links to their resources (blogs, websites, etc.).
Even Instagram which initially restricted outbound links currently permits one such link in the user bio.
Use this opportunity to leave links not only to your products and promotions but also other valuable resources such as industry reports and guides.
8. Create infographics 
Infographics are currently one of the best performing pieces of content. For starters, an infographic is 30x more likely to be seen and read to the end compared to plain text content.
To earn backlinks from your infographics, provide an embed code that other people can copy and paste to embed the infographic on their own websites. Also, provide prominent and easily-visible share buttons.  
Conclusion
If you can implement all the above tips, you're guaranteed to get backlinks in plenty to propel your marketing campaign to the next level. 
And when you've tried them out, do share with us your results down the comment section below. We look forward to seeing them! 🙂 
Updated: 5 January 2022