If you want to optimize your SEO journey, WooCommerce has everything you need. The convergence of search engine optimization (SEO) and e-commerce poses incredible potential for your online store. With countless businesses to compete with, one must stand out. Hence, to capture the attention of online shoppers, you need to rank in the top spots in search engine[1] s using WooCommerce SEO.
This comprehensive guide will teach you the strategies behind using WooCommerce effectively. Learn how to boost visibility, drive organic traffic, and optimize the store. Whether you want to increase mobile responsiveness or product page optimization, this article has you covered. Unlock the powers of SEO and WooCommerce through this guide.
First Steps to Optimizing and Streamlining Digital Processes
There are many methods you can follow to achieve optimization before diving into WooCommerce SEO. Delve into the section below to learn more.
Clearing photoshop scratch disk
Clearing the Photoshop scratch disk helps you reset Photoshop preferences. Follow the tips below to learn more about the process:
Scratch disk plays a vital role in your progress of creating visual content.
It is a designated space on your hard drive where Photoshop stores temporary data. This happens when the RAM available is insufficient.
Clearing Photoshop scratch disk involves removing temporary files. By doing so, you can reset preferences, reducing the risk of a RAM shortage. It also minimizes processing delays and creates a smoother workflow.
Enhancing device performance
You should aim to enhance your laptop's performance in the following three primary methods:
Remove temporary files. Temporary files accumulate over time and can clog your system. This leads to performance issues. By clearing out these temporary files, you can free up valuable space.
Manage auto-recovery saving. This is a useful feature in many digital applications. It is especially true for ones that automatically save your work regularly. Always ensure you have a safe auto-recovery saving plan.
Manage disk full error. Running out of disk space is the number one aspect that hinders your device's performance. Regularly monitor the available space. This may include archiving or deleting unnecessary files. Consider transferring files or upgrading your disk capacity if needed.
Fundamentals of WooCommerce SEO
According to Search Engine Journal, the most crucial SEO aspects are user intent, analytics, keyword research, and audience. Hence, it is vital to delve into the individual elements to optimize your digital store.
Keyword search
Effective keyword research is the foundation of success. You can boost your organic traffic by understanding search terms that target your audience. There are two primary means of fulfilling keyword searches:
Identifying target keywords. To start, conduct your research to find relevant keywords. Consider using keyword research tools, analysing competitor websites, and leveraging customer feedback.
Long-tail keyword strategies. Hone down on the long-tail keywords that are more specific but less competitive. They often have higher conversion rates as they reflect the intent of users closer to purchasing your product.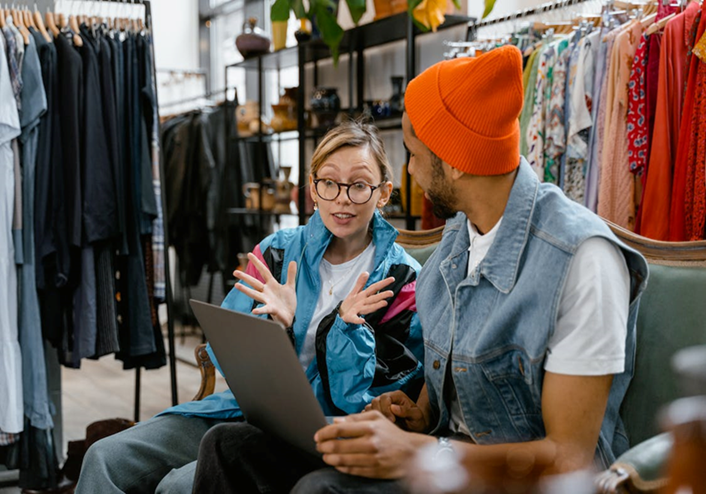 On-page optimization
Optimizing your on-page elements is crucial. It builds your store's visibility in search engine results pages (SERPs). Consider the following tips:
Create compelling product descriptions that provide value and use relevant keywords naturally.
Craft persuasive meta tags, which include meta descriptions and meta titles.
Properly structure the content on your page using heading tags (H1, H2, H3, etc.) to improve readability.
User experience and navigation
A seamless user experience and intuitive navigation facilitate user satisfaction. You can achieve this by:
Enhance your website's structure by making it logical and well-structured.
Simplify your website's navigation menu and make it user-friendly.
Consider minimizing file sizes, enabling browser caching, and using content delivery networks (CDNs). This allows you to lower the loading time, increasing clients' satisfaction.
Best WooCommerce Plugins for SEO
Having a WooCommerce guide should also teach you the best tools to boost SEO. There are several SEO WooCommerce plugin options to consider. These are designed to integrate seamlessly. They offer various features and functionalities to improve your store's search engine visibility. Hence, this section provides you with the top SEO options to consider.
1. Yoast SEO for WooCommerce
Yoast SEO is one of the most popular WordPress SEO plugins. Its WooCommerce integration provides advanced SEO functionalities. To access all advanced features, expect to pay 99 euros. This provides you with a year-long access. Keep in mind that there also is a free version. It offers various key features, including:
Seamless integration, providing a comprehensive set of tools and features.
Product optimization that helps optimize product pages for search engines. It provides fields for adding meta titles, focus keywords, and meta descriptions.
It generates automatic XML sitemaps for your online store. It makes it easier for search engineers to crawl and index your product pages.
The plugin automatically generates breadcrumb navigation. This improves user experience and helping search engines understand the hierarchical structure of your site.
2. Rank Math
Rank Math provides numerous SEO features. With Rank Math, you can control indexing, monitor keyword ranking, and have extensive analysis displayed. The pro access is priced at $59 per year. Some of its key features include:
The plugin seamlessly integrates with Google Search Console. Hence, you gain access to insights and data about your website's performance in search results.
Rank Math supports schema markup. It allows you to add structured data to your page. It also helps search engines understand the content better and display rich snippets in search results.
You gain access to advanced SEO settings. Some examples include redirection management, CML sitemaps generation, and meta tags optimization.
3. All in One SEO for WooCommerce
All in One SEO is arguably one of the best and most versatile plugins. Product SEO optimisation, social media integration, and advanced schema markup options are offered. The basic option is usually $124. The Pro is typically at $499. Some of its key aspects include:
SEO analytics and reporting features. You can track and monitor your performance.
It is designed to seamlessly integrate with WooCommerce. Hence, it makes it easy to set it up and optimize it.
The plugin offers specific optimization features. You can customize URL slugs and meta titles for each product to improve visibility.
4. Schema Pro
Schema Pro offers a markup option that enhances the visibility of your store. It makes it rank higher in search engine results. The annual fee for Schema Pro is normally $79. But what about what makes this plugin special? Read the list to find out:
The interface is user-friendly within WordPress.
Schema Pro automates the process of adding schema markup to your website. It allows you to generate and implement structured data markup.
It automatically fetches relevant data, such as post titles and author information, to generate schema markup dynamically.
Schema Pro is compatible with many other plugins. That includes WooCommerce and other popular page builders.
5. Broken Link Checker
Broken links can harm all your dedicated SEO works. Hence, Broken Link Checker allows you to scan your WooCommerce store for broken links. The professional bundle is priced at $9.95 per month. Some of its best components include:
Broken Link Checker is a plugin that continuously scans your website for broken links. It automatically detects any broken or dead links within your content.
You can edit the link URL, update the anchor text, or remove the broken link altogether. This saves you time and effort in manually locating and updating broken links throughout your website.
You can configure the scanning frequency, set link monitoring exclusions for specific domains or URL patterns, and control how broken links are displayed or handled on your website.
The plugin provides notifications when broken links are found on your website.
Emerging Trends and Best Practices for SEO
The number of novel trends emerging due to artificial intelligence and machine learning is enormous. Hence, it is vital to keep up with trends to ensure you remain in the competitive market. Consider the tips below to maintain best practices:
Voice Search Optimization. Optimize your WooCommerce store for voice search. You can do so by using conversational long-tail keywords. Also, create FAQ content, target featured snippets, and ensure mobile-friendliness.
Local SEO For WooCommerce Stores. Improve your local visibility by boosting your Google My Business listing. Consider doing so by maintaining consistent business information across all directories. Also, create location-specific pages and encourage customer reviews.
Keep Up with Algorithm Updates. When you search WooCommerce, you will realize that it constantly evolves. It attempts to keep up with trends. Hence, stay informed about new algorithms in the industry through Google Webmaster Central Blog. This allows you to smartly adapt your SEO strategies.
Conclusion
In conclusion, when it comes to the best WooCommerce SEO plugins, there are several options. Yoast SEO for WooCommerce stands out with its popular WordPress integration and seamless product optimization. Rank Math offers a comprehensive set of SEO functionalities, including Google Search Console integration and schema markup support.
All in One SEO for WooCommerce is a versatile plugin with specific optimization features. Schema Pro enhances store visibility through automated schema markup. Broken Link Checker is a valuable tool for identifying and fixing broken links. Ultimately, the choice of the best plugin depends on individual needs and budget, so it's important to carefully evaluate the features and pricing of each option before making a decision.