WhatsApp is one of the most popular messaging apps in the world, with over 2 billion active users globally. With such a large user base, it's no wonder that businesses are starting to take notice of WhatsApp as a marketing tool. In this blog, we will explore the world of WhatsApp marketing and discuss how it can be used to boost your business's digital advertising efforts.
What is WhatsApp Marketing?
WhatsApp marketing involves using the messaging app to communicate with customers and prospects. This can include sending messages, images, videos, and even voice notes. The goal of WhatsApp marketing is to build a relationship with your audience, create engagement, and ultimately drive sales.
Why Use WhatsApp for Marketing?
There are several benefits to using WhatsApp for marketing. Here are some of the most compelling reasons:
High Engagement Rates: WhatsApp boasts an impressive engagement rate of 98%, meaning that almost all messages sent through the app are opened and read by the recipient.

Direct Communication: WhatsApp allows businesses to communicate directly with their customers in real-time, creating a more personal connection and enhancing customer experience.

Global Reach: With over 2 billion active users, WhatsApp has a global reach, making it an excellent tool for businesses looking to expand their reach internationally.

Cost-Effective: WhatsApp marketing is a cost-effective way to reach your target audience, as the app is free to use.

Easy to Use: WhatsApp is user-friendly and doesn't require any special training, making it easy for businesses to incorporate it into their marketing strategy.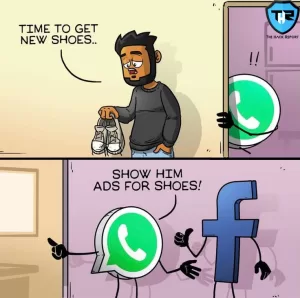 When should you Use WhatsApp for Marketing
There are several ways businesses can use WhatsApp for marketing. Here are some of the most effective methods:
Customer Service: Businesses can use WhatsApp as a customer service tool, allowing customers to contact them with any questions or issues they may have.

Promotions and Offers: WhatsApp can be used to send customers exclusive promotions and offers, creating a sense of exclusivity and boosting customer loyalty.

Product Updates: WhatsApp can be used to keep customers up-to-date on the latest products and services, creating a sense of anticipation and excitement.

Surveys and Feedback: WhatsApp can be used to conduct surveys and gather feedback from customers, providing businesses with valuable insights into customer needs and preferences.

Personalized Communication: WhatsApp can be used to send personalized messages to customers, creating a more human connection and enhancing customer experience.
Tips for Successful WhatsApp Marketing
Here are some tips to help businesses get the most out of their WhatsApp marketing efforts:
Keep it Personal: WhatsApp is a personal messaging app, so businesses should aim to create a more personal connection with their audience.

Be Responsive: Respond promptly to customer messages, as this will enhance customer experience and build trust.

Avoid Spamming: Be careful not to send too many messages, as this can annoy customers and lead to them unsubscribing.

Create Compelling Content: Ensure that your messages are engaging, relevant, and offer value to the customer.

Segment Your Audience: Segment your audience to ensure that your messages are targeted and relevant to the recipient.
We've given you information about something that is worth trying. What's your next step? Contact Leads Dubai @ +971 50 304 7470 to gain even more exclusive information and unlock some special offers for Whatsapp Marketing.