If you know anything about Google as a search engine, you know that it's anything but static. Over the years, Google has consistently made changes to its platform to give users the best experience. This is the reason that it stands among the top search engines in the world.
This incredible performance is a direct result of the updates that Google has made to its search algorithms. These updates are meant to provide a user experience like no other, and it's hard to argue with the fact that the search engine has achieved that.
Google has made so many improvements and to ensure that its evolving ecosystem remains of the highest quality the search engine will issue "penalties" to those who don't follow the rules. 
It's a pretty simple equation. If you do not follow Google's guidelines, you will be hit with a penalty. The result of which will be an improvement in the SERPs as Google will serve the searcher's intent more accurately and with better quality blue links.
Let's dive into what a Google Penalty is and what you can do to recover from one.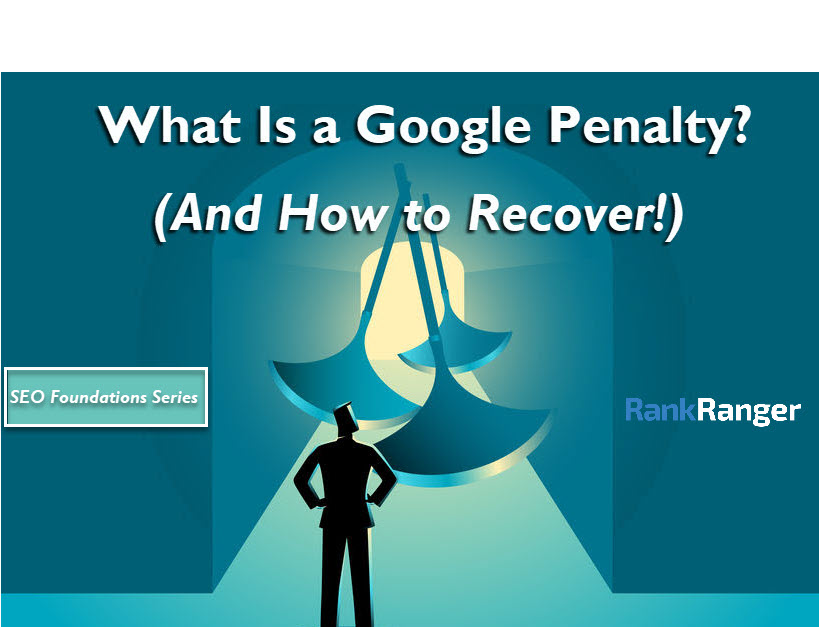 So, Your Site Traffic Is Down – Did You Get Hit by a Google Penalty?
The traffic to your site has been flowing smoothly for some time but now you've noticed that there is a sudden drop. Naturally, this means that something that is directing people to your site is out of whack. You need to know what that is so that you can begin to put in the work that is necessary to rectify the issue.
The chances are that your site has been hit. Now, there are two ways a site can be "hit":
Manual action

Algorithmic downfall
It's important for you to be able to distinguish between the two and take whatever action is necessary based on your situation.
These two instances are often described as a "penalty." Note that while the word "penalty" is used loosely here, only a manual action is a penalty in the true sense. Algorithmic downfalls don't have an official categorization and do not target specific sites as manual actions do.
What Is a Google Penalty?

A Google penalty is a negative impact on a site's performance that is influenced by a direct or automated action that is based on stipulations laid out by Google. There may be reasonable suspicion that less-than-ethical (black-hat) SEO tactics are at play. Such tactics include keyword stuffing or the use of suspicious links.
In other words, a manual action is a specific penalty handed out to a site for breaking Google's guidelines. The penalty is meant to remove content that breaks Google's guidelines from the search results. 
The logic is simple. If a site or a page does not comply with the guidelines Google has set up to ensure web content is reliable, accurate, and safe the search engine will do its best to ensure said content never reaches the user. If such foul play is not a concern, then the effect on the site's downgraded performance is likely the result of an algorithm update. 
Some of Google's most notable penalties are as follows: 
BMW

– BMW.de received a penalty in 2006, which dropped its PageRank to zero. The penalty strike occurred because the site was found to be using doorway pages, which are pages that are created for the sole purpose of spam-indexing.
Expedia

– In 2014, a penalty resulted in Expedia losing over 25% of its organic visibility. The effect of this was a 4.5% drop in shares!
What Are Algorithmic Downfalls? 
Unlike manual action penalties, algorithmic downfalls are done via automation, so there's no notification to clue you in to what the issue may be. As the name implies, Google's algorithms provide routine inspections of sites to ensure that they follow a set of predefined rules. Once your site is found to be in violation of some of these rules, it will be demoted in search rankings. (Of course, things are a lot more complex than this as there are multiple considerations Google may be applying at any one moment.)
When you receive such a "penalty", there is also a drop in your organic traffic. The problem is, without notification you can't be sure that the drop is caused by a penalty. There are numerous reasons for such a drop, and you must do your due diligence to properly identify what is happening.
When there's a significant update, Google usually tweets about it or softly communicates about it. Try to follow the community and identify where most SEOs are seeing drops.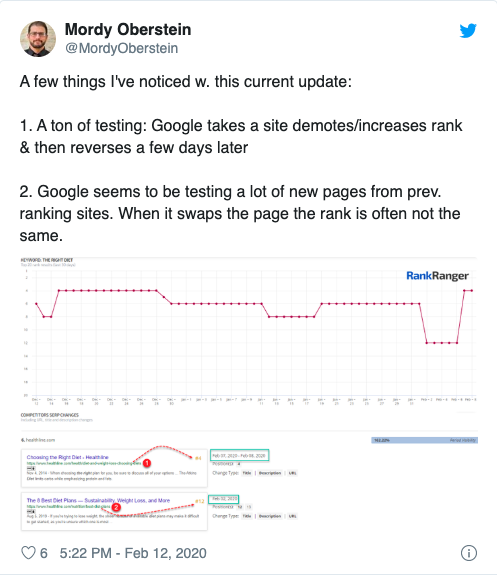 When you inspect your rankings, you may notice that there is a change that can be linked to certain search terms. Once you've identified that this is happening, check the Search Console search query report. If you see the ranking decrease is accompanied by a consistent drop in traffic, it is likely that you've received an algorithmic penalty.
How Do You Know If You've Received a Manual Action Penalty? 
This is the easier of the two categories to notice. This is because the spam team generally handles manual actions, and they are followed by a notification. If you check Search Console, you will see a message saying one or more pages on your site have been issued a penalty.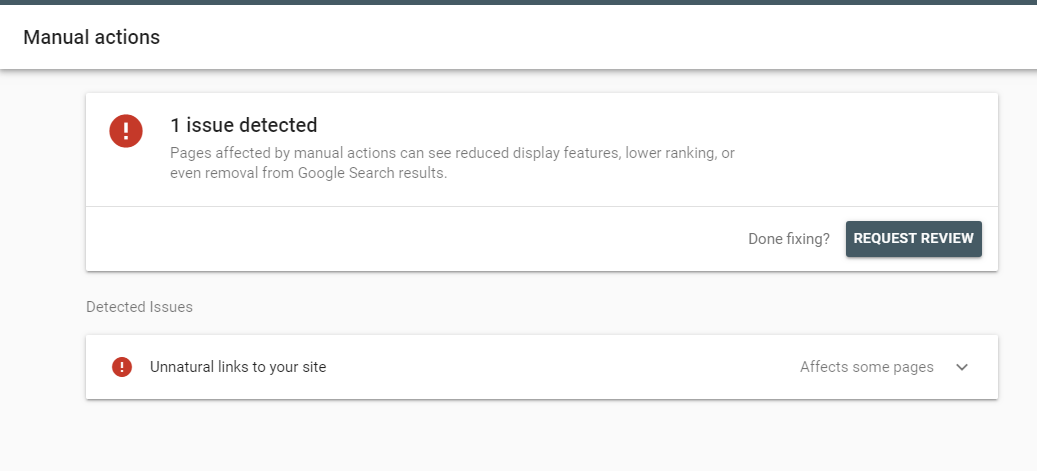 How Do I Know If My Site Is Actually Suffering from a Penalty? 
Finding out if you've been hit with a Google penalty is not an impossible task, but it does take some investigation on your part before you can be confident that there is some violation that caused your site to be negatively affected.
Note that while manual action penalties can be a problem, they are not always detrimental, so you need to identify if this is something that is impacting your current goals.
Sometimes the page that's being affected is one that you don't need or care for in the grand scheme of things. This is especially true if your site's ranking and organic search traffic don't take a huge hit as a whole. In such cases, you may be better off just parting ways with the page, so the rest of your site can thrive.
Google Analytics is a great place to start looking to see if a manual action is causing challenges for your site. To do this, you need to look at search traffic prior to the application of the penalty and compare it to the traffic after the penalty was applied. Simply focus on the significance of the change if there is any. If the change isn't a bother, then you may not need to fix anything.
"Penalties are educational." Google communicates the penalties because they want to educate and reduce webspam. Bing, for example, does not have to communicate it, so their penalties are all built differently" Fili Wiese, SMX London 2019.
How to Recover from a Google Penalty 
So, by this point, you should've noted that you were hit with a penalty. You should also be aware of the effect the penalty has, and why you were hit. The next thing to do is to try to recover since you want your page to be performing in an optimal manner.
As stated before, sometimes the page that is causing you to be penalized is one that has no bearing on the performance of your website. If you can do without this page, then you may simply remove it. While this is not the most common way of going about recovery, this approach has been successful in the past.
I recommend going over your entire asset, see where your "grey" areas are. Try to figure out what might be a violation of website guidelines. If you have a slight doubt – fix it.
The main action you can take is to submit a reconsideration request to Google to have the penalty against your site lifted. Note, however, that is not something that you should do as soon as you realize that you've been hit with the penalty. If you do, the chances are that the request may just be ignored. Make sure you hit the submit button only after making sure you have actually solved the issue.
Google needs to see that you have taken the steps necessary to get your website in good standing even if the steps were not a complete success.
Unnatural links, for example, are the most common reason for penalties. If you get a notification, you need to start a backlink analysis. Special attention needs to be paid to backlinks from low-quality sites, and over-optimized or irrelevant anchor text. It is important to find and get rid of these links.
Since these links are external, you may need to send removal requests to sites that have them. If that doesn't work out, you can disavow the link instead. It is important to document the steps you took to return to good standing in your reconsideration request to Google.
The reconsideration requests are handled by humans, so you must show them that you have tried your best to make things right.
The Takeaway – Google Penalties Help the User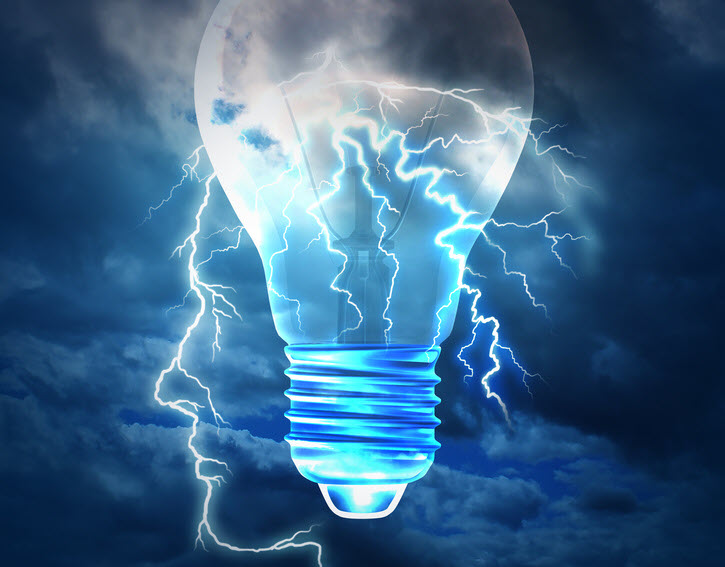 With so many websites competing for visibility on the SERP, Google sees the need to put measures in place to ensure that all indexed sites do so on a level playing field. Many websites have features built-in or use techniques that aim to unethically impact the user experience or trick the search engine.
If your website is believed to be doing something undesirable, you may find that a penalty is brought against it, which impacts performance. When this happens, investigate the cause and take the necessary steps to get your site back to good standing.
I hope this guide gave you a comprehensive look into the process, so you know what to do if you should ever find yourself in such a situation.