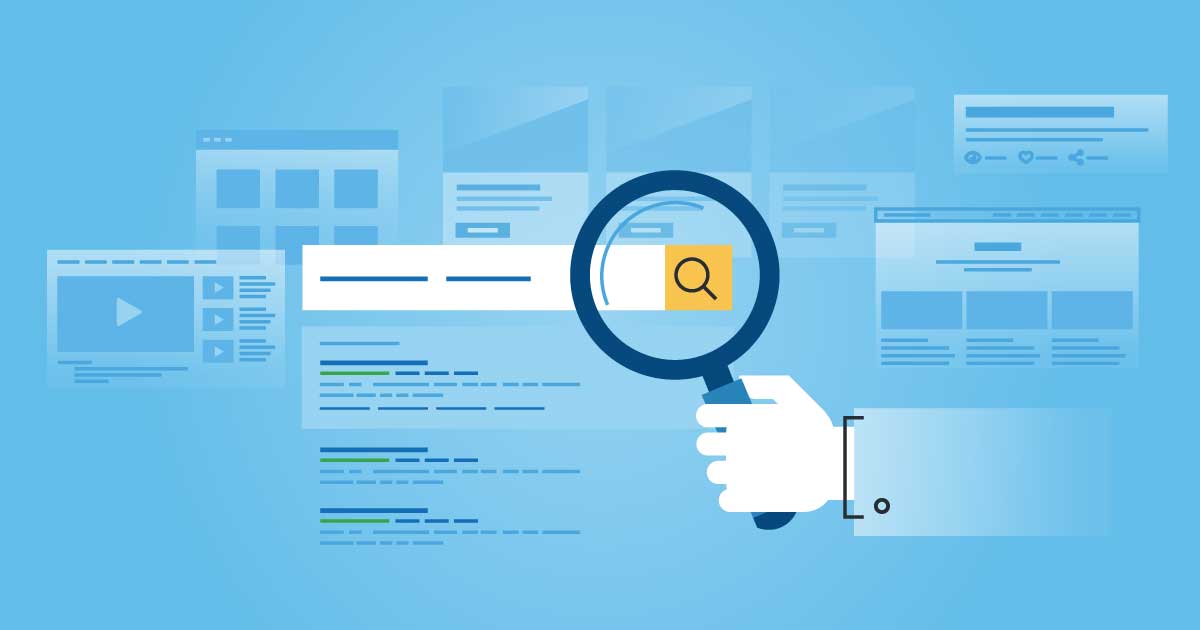 Looking for ways to improve SEO performance on your website and discover how your competitors' websites are performing compared to yours? How about seven free tools (plus a bonus) that can help you boost your SERP rankings and identify significant website improvements? After all, your website is the cornerstone of your inbound digital marketing strategy.
We've written about search engine optimization (SEO) improvement tools before, particularly how SEO tools should guide your content marketing strategy and that there are many facets of SEO that are central to inbound — from content strategy to on- and off-page SEO and technical SEO. 
Today, we'll cover the best free SEO tools for website analysis (in our opinion):

Let's start with Google's free SEO tools. After all, Google is where you most want to rank. 
Everyone's heard of Google Analytics, but it's surprising how many companies fail to take full advantage of all its features. Even if your website CMS has built-in analytics, it's worth your time to set up a free account. With it, you can track site usage, traffic sources, top performing pages, bounce rates, conversion rates, and much more. It even serves as a keyword tool. 
Other helpful functions include identifying duplicate content, finding broken links, and tracking backlinks (referring domains) to help your link-building efforts. All of this knowledge will help you make informed decisions when performing ongoing updates and improvements to your site. 
An important reminder, however… make sure you're using Google Analytics 4 (GA4) and not Universal Analytics, which will stop working in July 2023. This is a big change that you should prepare for now. We've written a helpful article about it, so check it out below.
RELATED: What is GA4? What Marketers Need to Know
Google Search Console is a powerful resource for analyzing your site's SEO and finding avenues for improvement. This tool shows page traffic, keyword data, page rankings in Google Search results, page traffic broken down by device, and more. It's also the place to go to improve your local SEO. As a Google product, it makes sense that it works in conjunction with other tools like Google Analytics, Google Trends, and Google Ads.
With Search Console, you can gain insights on how your website can perform better in alignment with Google's best practices and ever-evolving algorithms. The tool can help you submit sitemaps and provides detailed crawl, index, and other information directly from the Google index, plus a whole lot more.
It doesn't get any easier than this. Simply go to Google PageSpeed Insights and enter your domain. Google will analyze your website's performance for both mobile and desktop, and show you exactly what needs the most attention to improve performance and the user experience. 
You'll see an overall speed test performance score along with opportunities to improve page load times and site speed. Perhaps you need to minimize unused CSS files to reduce web server response times, or maybe you're using too many PNG or JPEG files and need to convert them to WebP and AVIF formats to provide better compression (meaning smaller image sizes, faster downloads, and less data consumption). 
Google PageSpeeds Insights is a big help to web developers who want easy quick wins when trying to make their websites faster.
RELATED: How to Optimize Website Page Speed for Improved SEO Results
There are numerous factors that determine whether a website is fully optimized and how well it may perform. Truth is, a great web design and stellar content can only get you so far. Several "behind-the-scenes" elements need to be implemented to ensure your website has the optimal chance to rank higher in search.
For example, are your page sizes and images properly sized or are they slowing down your page load speeds? How about index permissions, meta descriptions, and descriptive link text — are they following best practices? Are all pages optimized for mobile? Are there security risks?
Weidert Group's own free website grader answers these types of questions. It's easy to use by simply entering your website URL and email. There are no plug-ins or complex inputs. The tool automatically generates results displayed on a simple dashboard. The report card shows your final score — 100 being the highest — and includes recommendations for SEO improvements. 
Pro tip: Also use the tool on your competitors' URLs to see how your results compare. 
This free website grader is a great first step in improving your SEO results.
RELATED: Boost Your Site Performance Using These 15 Website Grader Checks 
If you're looking for a handy tool that crawls your website and assists with SEO audits, Screaming Frog can help. A web crawler, or spider, can index your website's content to help improve its chances of appearing in search engine results. The free version can crawl up to 500 pages on a single website, and it's great for finding out whether any of your pages are redirects or if you have dreaded 404 errors.
You can also analyze page titles and meta descriptions, and discover duplicate pages and content which can really hurt your site's SEO authority. The paid version offers a lot more features including JavaScript rendering, custom source code search, missing image alt text, Google Analytics integration, and more, and it's pretty reasonable for a one-year license.
RELATED: SEO Checklist: 8 Must-Do Activities For Ongoing SEO Success
If you're a visual learner, Databox should be a serious consideration. It's a powerful tool that gathers your site's data and presents it in visual format, which is great for real-time data and transparently presenting metrics to your internal stakeholders. You can even design your own dashboards to highlight the data that's most relevant. The visuals can point the way to improving your site's SEO.
You can also get alerts for metrics you want to monitor more closely via your inbox, on the Databox mobile app, or even through its Slack integration. The free version includes a lot of helpful features, but if you want the added functionality of integrating data from multiple platforms such as HubSpot, Google Analytics, Salesforce, and your social channels, you'll have to choose one of their tiered pricing models.
Plain and simple, SpyFu allows you to quickly view basic SEO insights into your website's performance. It provides some helpful overview stats such as your top website competitors, shared keywords, top ranking keywords and pages, organic clicks, and inbound links.
With all the collective data, you get a nice snapshot of your website's overall performance and can pinpoint areas that have the most optimization potential. To use its free version, simply enter a keyword or your website (or a competitor's) into the main search bar on the home page. Search as often as you like for as long as you like; all they ask for is an email address. Of course, their paid plans offer much more robust reporting and insights, but their free version is a good start to help you determine whether you want to make the investment.
Another great resource you can check out is our on-demand webinar: Demystifying Search Engine Optimization. Our own Frank Isca, Inbound Strategist and SEO guru, takes you on a deep dive into how SEO works, where to focus first, and actionable tips that you can start implementing today. It's a much more comprehensive look at SEO and guides you through the process. Just click to watch! 
These free tools won't solve all the problems you may face with improving your site's SEO performance, but they're bound to help you make an impact and identify the major areas that need the most immediate attention. And, always remember that SEO is an ongoing effort that takes more than just the right tools; it also takes time and discipline. Need help with a website overhaul or implementing an inbound marketing strategy? Speaking of free, we offer a free inbound consultation. Let's talk.