Building a brand is not something many small business owners focus on during the initial phases. However, knowingly or otherwise, every business – big or small – has a brand. This changes a lot; it simply means that brand building is an aspect that businesses need to align with, and it needs to be right in all ways. Videos are a crucial element of brand building; this is not a new piece of information for most of us. But how important?
As per a whitepaper published by Cisco, by the year 2022, around 82% of the entire IP traffic is expected to be in the form of video IP traffic. This applies to a freelancer, startup, and MNC.
If we zoom out our lenses and see the bigger picture, we would realize how frequently we come across the effects of video marketing in plain sight. At prominent places such as on billboards, in metropolitan cities, or as regular as a video advertisement played automatically while playing an online game.
As for the importance of videos in a small business, Buffer explains it through a very simple piece of statistics: companies that integrate videos into their marketing campaigns have 34% higher conversion rates than companies that do not leverage videos.

Role of Video Marketing in Small Businesses
Concisely, video marketing helps a small business in 2 major ways: attraction and conversion.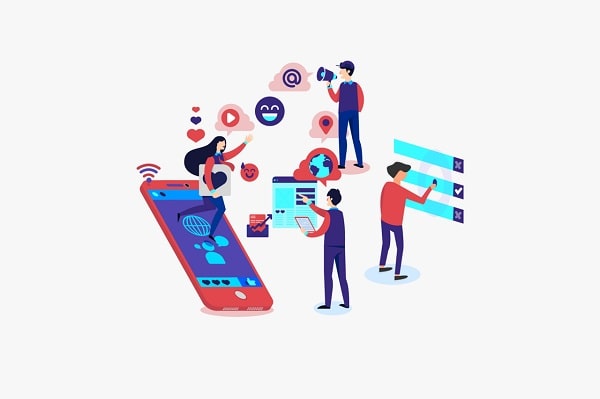 For perspective, a target customer goes through your website and comes across plenty of texts and images. On the other hand, they go through your competitor's website and come across a 30-second video explaining what the company does and its product's benefits. According to research, humans process videos 60,000 times faster than text. Consequently, the target demographic is more likely to consider your competitor whenever required.
Therefore, you need to welcome your target customers to your online presence via easy-to-understand-and-remember videos. With the increasing attraction, your videos are also giving detailed information in a minimum amount of time. This leads to helping your target audience understand that they are making confident and informed decisions regarding their purchases.
Benefits of Video Marketing
There are many reasons why video marketing is an element you cannot afford to miss. Here are some technical and tested reasons for the same:
Experience
Imagine watching a horror movie with no sound whatsoever. No background music, no blood splashing, no long sighs, no screams, nada. It is just not going to be that scary. Reason: your sense of hearing is not triggered. Similarly, while reading, we only use our sense of sight; whereas, while watching a video, we use our sense of sight and hearing together, creating a rich learning experience.
SEO
Improving the SEO of your website is an ongoing process. However, what most of us do not know is how videos play a role in the same. With the most used search engine, Google, being the parent organization behind YouTube, the biggest video streaming platform in the world, it is directly related to the SEO of your website. The more videos you embed in your website, the higher your chances are – by 50% to be precise – to pop up on the first page of Google.
Engagement
Try to recall the number of times you had a conversation with someone about a piece of text. Now, recall the frequency of having a conversation about a video. Chances are, the frequency of the latter is higher than the former. Also, for mobile users, watching a video is certainly better than straining eyes through long texts.
Having said that, videos also speak to specific as well as generic ideal clients, both at the same time. The key: the more engaging your video is, the more people connect with the same; some connect at a deeper level, while others are simply attracted to it. Either way, it's a win for you.
It is safe to say that while videos have been a part of visual communication tools in the brand-building process for a very long time, 'how' and 'why' we watch videos have changed. Besides entertainment, videos have come a long way to help us learn, be informed, understand better, connect, and save time while doing it all.
The 'How' of Videos and its Integration with Branding Strategies
Many small business owners have raised concerns: I don't have enough contacts to make my video go viral, I do not have enough capital to put into influencer marketing, the industry in which my company belongs is too professional for video marketing, and various other imaginary hurdles they think they have to overcome. Therefore, let me preface this by saying you do not need to be – or hire – a personality for whom people fall head over heels or a viral video. All you need is to ensure that you provide value to your existing users in the most effective and convenient way, and attract potential customers through the same.
Know Your Audience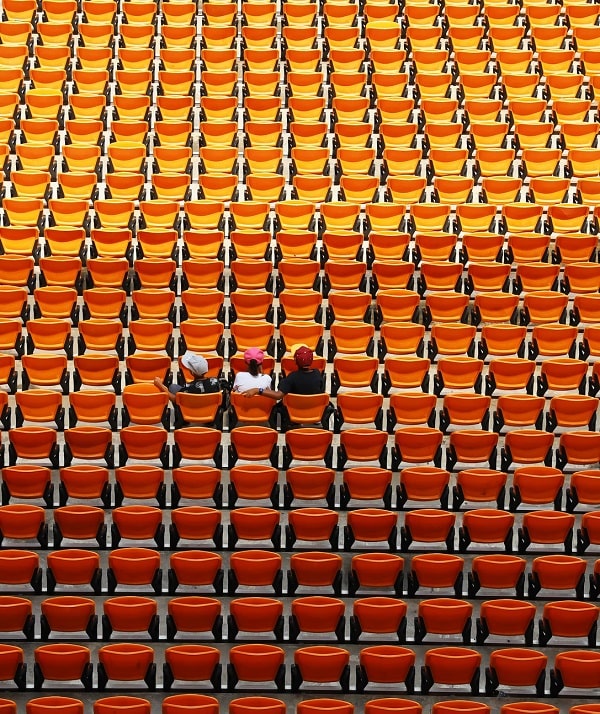 As a small business owner, you must have found yourself wearing multiple hats at a time. You are the brand strategist, content creator, and various other whatnots. Of course, with time, you build a team, but even so, you cannot just think like an entrepreneur. You have to think as your customer would, step into their shoes, and carry out any activity. Video marketing is not any different. Before you even think about the first element of creating video content, you must have as many details about your audience as possible: age, gender, location, preferred taste in things within and beyond your industry, profession, interests, etc.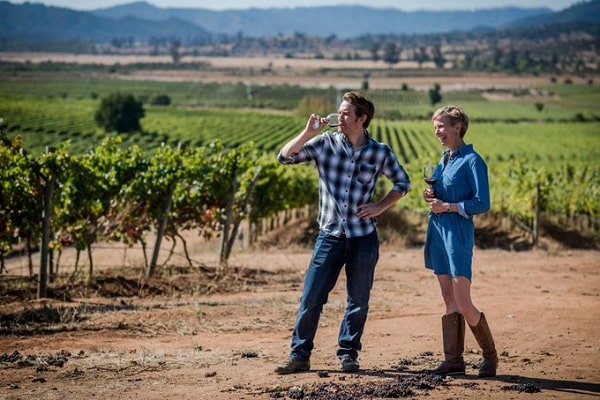 Americans love their wines. Of course, there are several manufacturers of the same. But wouldn't you want to try a vineyard with a history that trails to the 1900s? Kingston Family Vineyards brings just the same. Here is how they did it differently:
They offered organic red-wine grapes in the area known for white wines, Chile's Casablanca Valley.
It goes without saying they had customers from all over the US, some to explore and some exclusively loyal to red-wine. Either way, this small business shows that knowing your customers is an essential part of starting a business.
---
Through lead generation, gather a list of leads – or if you have existing customers, begin there – and shape your videos accordingly.
Related: How to Provide Valuable Video Content For Your Target Audience
How to Know Your Target Audience
Conduct focus groups with your potential target audience to get a deeper understanding of how they feel about your product or service.
Review data and findings which come as a result of focus groups, surveys, and quality feedback mechanisms.
Create buyer personas according to the different categories of your target audience. This will help you create a more specific strategy for all sets of customers.
Be Purposeful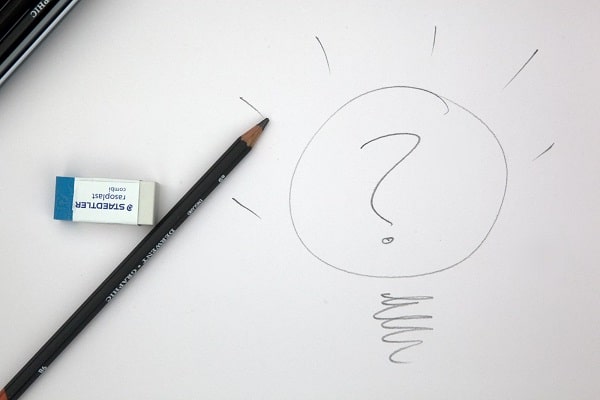 As discussed, small businesses move ahead with the aim of attracting and converting. To break it down to even a more precise set of goals, we have 3 different objectives: shoulder-tap, education, and entertainment. Through shoulder-tap videos, a.k.a. awareness videos, your goal is to let your brand building come to fruition by letting your target audience know that your business is up and running. Here, it is crucial to include any or all of the following things: name of your company, what you provide, why you are better than the rest, and what is your credibility source.
---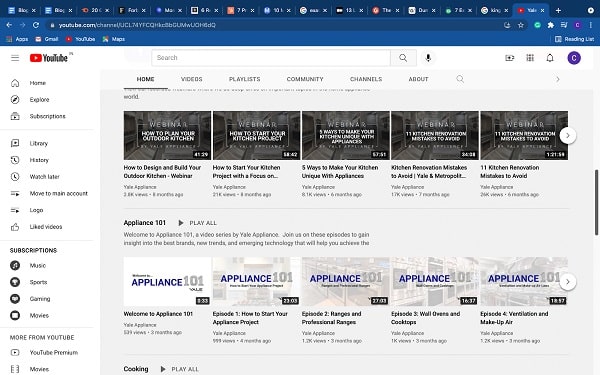 One of the most important, simple, yet overlooked ways of being purposeful is providing a little something more than your products and services. Yale Appliance, a family-owned small business, includes videos as their 'how-to' part of products.
However, they do it a bit differently, not only do they inform users how to use their products, as many product-based businesses do, but they also educate the customers on things such as how to clean the products, and organize webinars on topics such as How to Use Appliances in Times of Crisis.
---
Educational videos are quite self-explanatory. Most of the videos on YouTube fall under this category. For instance, if your small business store provides sports equipment, you can bombard your audience with text, but only through a video can you explain how to position a golf club. Now, as for the entertainment-centric videos, there is a myth that you need a large chunk of capital. While series and movies or very engaging advertisements do require big pockets, you can always start small and strong. These can be used mostly on social media channels and increase engagement. As per Socially Sorted, the optimal length of a video for Instagram – that covers 48% of all the social media platforms for video marketing – should be less than 30 seconds.
How to Be Purposeful
Bring a culture of improvement into your business. You could begin with improving the buying process for your customers. For instance, besides focusing on quality, you could also start maintaining better and long-term relationships with suppliers, which would lead to a hint of structure in products.
Provide free trials. This sounds a bit tough to some small business owners, but it is crucial to do as customers may not have a strong trusting relationship with you yet, and in order to change it, you must prove that customer is truly the most important priority of your small business, and not making a few extra bucks.
Video Creation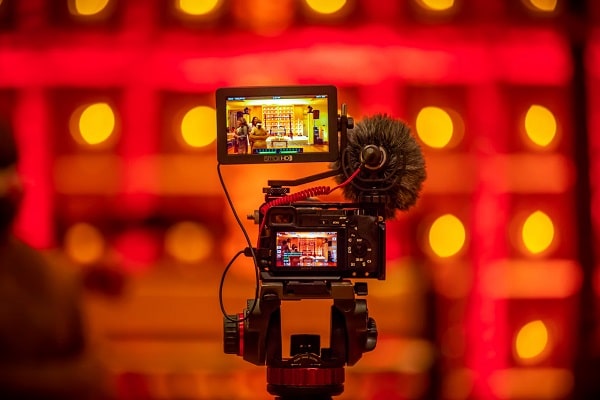 When it comes to content creation, the foremost thing to understand is that it is just yours. Nobody else. Your designer, video editor, writer, friend, even an expert in your industry – none of us get to tell you what exactly you should create. After all, amongst the internet flooding with tips on everything, content creation is one of the few things that are unique and can be done best only by the person who runs the small business. Of course, you have to be open to suggestions, but not to a footprint regarding the video content you should create.
Nevertheless, to simplify this process, here are a few categories of marketing videos that are much more accessible as a small business, as compared to other categories:
Demo Videos: Let's be honest. The chances of your business acting as a monopoly is really low. You have competitors. As a small business, it gets difficult to make people understand why they shall choose you over well-established brands. One way to simplify is by making your customer journey as smooth as possible. Through demo videos, you show your customers that you do not expect them to go through texts in tiny fonts at the back of your product packaging material. They can simply do it with the help of your demo videos and save time and effort.
Advertising Videos: While many times these are direct, to the point, I would suggest trying a different approach. For brands such as Apple and Red Bull, it is easy to simply showcase their new product with great aesthetics, and people line up for the same. However, as a small business, try having a story behind your advertisement videos. You could also include event and case study videos within the same.
Individualistic Videos: No, this does not mean that your videos should be focusing on a single person. Consider individualistic videos as personally going to your customer and saying hello. Well, of course, it is much more than that. You could upload an online conference call video with an expert on the other hand (with their permission), you could create personalized video replies to some of the criticism – this would show accountability – or you could simply introduce yourself and your team and take a step towards better client-business relationships.
It goes without saying, the foremost element is creating videos that increase interaction between clients and the brand. Furthermore, if you plan to spend capital, there are many types of video categories that you can explore: AR videos, 360° videos, animation videos, and long explainer videos with quality graphics, audio, and editing.
In simple terms, here is an outline of aspects you should consider while starting to integrate videos into brand strategies.
Crucial Aspects
All your videos must resonate with the people you want to connect with – and in a memorable way. While the sales point of view is crucial, of course, it should be on the path of meaningful communication and connection with your customers.
While there are many types of videos that could be a part of content marketing strategies, the grounds for all the videos should be your products or services. For instance, you could be telling a story of how you started your company, and include why a certain product/service came into existence or is important to you, and so on.
Additional Aspects
Creating and marketing your videos with no specific marketing goals laid out in front of you does more harm than good. There are videos that are centered around creating awareness, then there are videos that are focused solely on generating revenues, and the two need to be created and marketed accordingly. (We will discuss more on types of videos as we move ahead.)
Once you have decided the marketing mix and branding goals on which you plan to act via creating videos, the next important step to consider is metrics for these goals. Without these metrics, it will be impossible to understand which video is performing the best and which has room for improvement.
Along with these aspects, as a small business owner, you should also keep factors such as budget, employee type, competitors' video marketing strategies (to help you understand how to stand apart from the crowd), and thorough research in check.
Bonus: Small Businesses Excelling at Video Marketing
Digital marketing is a great tool for every business, at every level, especially for small businesses. However, it does not come easy to small business owners. As thoroughly discussed above, video marketing cannot be missed. Therefore, you have to get started with the current resources and in-depth research. Here are a few small businesses showing how to get it right:
Wardrobe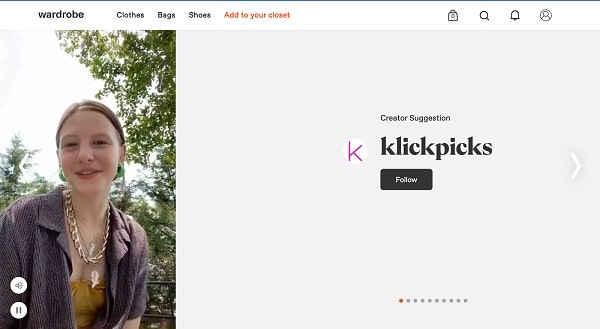 The small business brings back the rent-and-wear business model in a new approach, not only has a well-designed website but also begins with short video stories by creators on the platforms. It is an easy way to promote the creators on the platform while keeping it engaging and including storytelling to the same.
Grab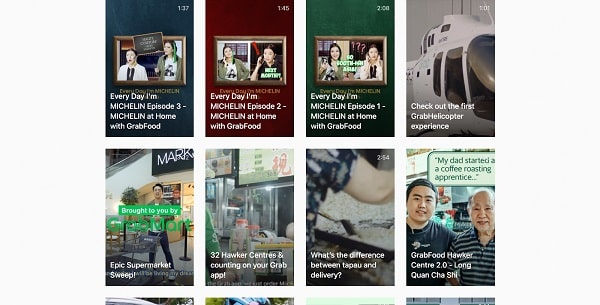 With an interesting approach to solving commute problems, the brand taps into multiple ways to market its services. From its soundless video at the top of the homepage of the website to various interviews and educational videos on Instagram, its online presence is certainly based mostly on video marketing.

Related Content
Conclusion
While each small business has its own journey, which it walks on at its own pace, learning is the crucial part for budding entrepreneurs. With the above-mentioned examples of small businesses excelling at video marketing, and a detailed outline of how your video marketing efforts should align with brand strategies, you are a step closer to being the company you aspire to be.
The Importance
Videos are a path to a rich learning experience for customers.
The chances of your website reaching the 1st page of Google increases by 50% when aligned with videos.
The Path
Know your audience before putting any effort into video creation. Begin by conducting focus groups, generating leads, reviewing data, and improving buyer persona to align branding efforts correctly with your target demographic.
Have clear objectives for video creation and marketing. Attracting and converting leads are two pillar objectives; having a more precise objective for each video leads to enhanced and structured brand building.
It is highly essential to provide value with each video and all other aspects of a small business. You could start by bringing stability to the quality of your products or services and providing free trials to strengthen credibility.
Types of videos that work the best for small businesses: demo videos, advertising videos, individualistic videos.
Best Features of a Video:
A video should be relatable to its viewers to create a sense of meaningful communication.
It should revolve around one or all of the following elements: your brand, product, or services.
The first 10 seconds of a video determine its worth in the eyes of the viewers.
Lastly, video creation and video marketing are not mutually exclusive of each other. A high-quality video will lead to no results if it is not reaching the right audience.
---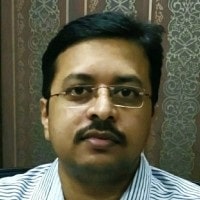 Written by our guest writer Manas
Manas is a digital marketing enthusiast with a PG in Economics and a specialization in Finance. He is an entrepreneur who has a keen interest in stocks, bullions, gaming, and blockchain technology. While he runs his own startup, he also enjoys writing on a variety of topics. Being a philanthropist, he is also involved in various activities contributing to the betterment of the environment and society. You can connect with Manas on LinkedIn