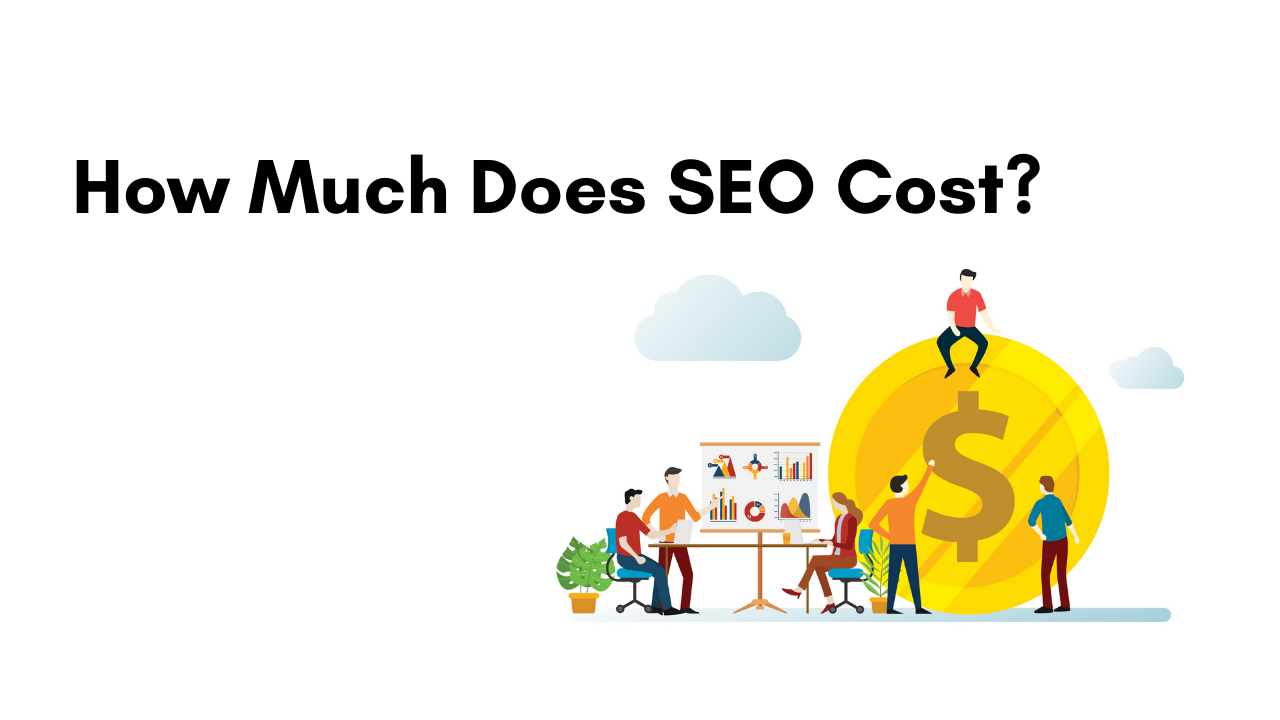 It's a question every SEO asks at a certain point. Why? Because like any other marketing activity, SEO costs money and the expenses can sometimes pile without much to show for it. Being a shrewd business owner, you must always find ways to maximize your returns while minimizing expenses.
So, what constitutes a "good SEO deal?"
Is it $500 per month? $5,000 per month? Or should you do your SEO on your own to eliminate expenses altogether? Let's begin with what others are paying.
A Look at Industry Data
Since this is a question millions of digital marketers struggle with every year, there's been considerable research on SEO pricing.
For example, I recently bumped upon one survey where 70% of small businesses said they spend under $100 on SEO per month. Another 17% of the respondents, meanwhile, said they spend between $101 and $199. According to this survey, therefore, close to 90% of small businesses spend under $200 on SEO per month.
More surprisingly, about 54% of the respondents said they spend nothing ($0.00) on SEO. Of the businesses in this category;
The majority do SEO on their own
The others disregard SEO entirely!
An even more detailed study report, however, was released recently by Ahrefs. Ahrefs' study wasn't focused on what marketers pay, but rather SEO pricing among agencies. The two key survey questions were;
How much do you charge for SEO services?
What SEO pricing model(s) do you use?
In total, 357 SEO agencies were interviewed, though at the end, only 348 "clean" submissions were accepted. The following were the key takeaways from the study;
Most agencies (74.71%) charge a monthly retainer
$501-$1,001 is the most popular retainer range
About 36.78% charge an hourly rate
Hourly rates rarely exceed $150 (88%)
At least 50.44% charge $75-$150/hour
It's worth noting that more experienced SEOs charge a higher price compared to the newer guys. The average hourly rate for agencies that have been in the industry for;
<2 years is $79.39/hour
2-4 years is $110.69/hour
4-10 years is $118.85/hour
>10 years is $142.50/hour
In summary, therefore, for a regular project, you'll likely pay, on average;
$110/hour
$501-$1,001/month, or
$1,001-$2,000/project
Making the Right Decision
Now that we know what agencies charge, we can focus on finding that "sweet deal." Let's begin by getting the paid vs. DIY SEO debate out of the way.
Pay or Do It Yourself?
A tough question, right?
The truth is that DIY SEO is cheaper. You don't have to pay someone to do the job for you. So, you may not even have to allocate a budget for the SEO.
However, we also want to stress that DIY SEO isn't free. Just because you've saving the budget doesn't mean it's free.
You'll need to (according to Blue Corona);
Educate yourself – 80+ hours/year
Perform keyword search – 3 hours/week
Engage in blogging – 24 hours/week
Maintain your social media – 8 hours/week
The total time spent on DIY SEO, therefore, is 80 + (35/week x 52) = 1,900 hours per year. If your digital marketing ROI is $50/hour, 1,900 hours spent on SEO would equate to a $95,000 investment. So, is it free? NO. Is it cheaper? With regards to upfront costs, yes.
The biggest advantage of DIY SEO, however, is that once you get into the grove, you can achieve a lot more than you'd ever get from an agency or SEO consultant because of the greater dedication and will to succeed.  
So, How Much Should You Spend on SEO Services?
Well, we've already established what other marketers pay on average (i.e. $1,001 to $2,000 per project). You can always use that as a reference point.
However, you don't have to pay that much. Indeed, depending on the type and size of your business, your location, and whether you choose to outsource or DIY your SEO, the cost will vary significantly.
What we want to stress is that;
Cheap SEO is a trap and costly; avoid it
SEO is a broad term. It's not just about keywords
Your SEO will need to grow as the business grows
Why is Great SEO an Important Investment for Your Business?
Since it's impossible to put a fixed price on SEO, the best approach is to look at it as an investment which is just as important as the rest of your marketing. Here's what makes great SEO vital;
Organic search is often the primary source of website traffic
SEO boosts brand trust and credibility
Good SEO means a more satisfying user experience
Good SEO boosts engagement and conversions
How Can You Invest in Your SEO for the Highest ROI?
Whether you choose to outsource or DIY, there are several steps you can take to establish and run a highly profitable SEO campaign.
Aim to rank for evergreen and money keywords
Improve your site navigation
Optimize your website and content for mobile searches
Optimize your site for speed. Faster sites get more traffic
Write high-quality content that adds value
Invest in inbound and outbound link building
Consider using SEO tools to boost your ROI
DIY Search Engine Optimization with SEO Tools
If, like the majority of small business owners, you choose the DIY route, search engine optimization tools can prove invaluable. An SEO tool is a software program designed to help you with things such as spying on the competition, auditing your SEO strategy, keyword search, SEO tracking, and data mining.
Some of the popular SEO tools to consider are;
Google keyword planner
Google analytics
Google trends
SEMRush
Ahrefs
Moz Pro
Screaming Frog
Yoast SEO for WordPress
BiQ: Demystifying SEO Pricing and Paying Only for What You Use
Finally, you should also consider the new kid on the block – BiQ! Still in the beta stage, the BiQ SEO tool is different from the other SEO tools because you only pay for what you need.  
Traditionally, when you decide to start doing SEO, you go online, pick an agency, pay whatever they're demanding, and then work begins. So, you never really get the chance to discuss the specific SEO services that you need because, you know, SEO is just SEO. It comes as a package, right?
Well, it doesn't. SEO is an umbrella term. It comprises several elements, including keyword search, competitor analysis, SEO auditing, and so forth. What happens if you only use a few of these services? What if you need keyword analysis but not auditing?
With traditional SEO tools, you'd still pay the whole "SEO" cost, meaning that you end up paying even for services you don't need.
That ends with BiQ.
With BiQ, SEO pricing is dependent on the specific services you need. Is it keyword intelligence? Content intelligence? Link intelligence? BiQ allows you to choose from these features (there are six in total) and pay only for what you need. Sign up for the closed Beta test at https://app.biq.cloud/sign-up.
Conclusion
SEO is a foundational pillar for any successful digital marketing campaign. And, it can be expensive. Fortunately, with tools such as Google Analytics and BiQ, you don't have to worry about SEO pricing anymore. These tools make it possible to plan and execute an incredibly successful, low-cost SEO campaign – even on your own!
Updated: 30 December 2021