There's a reason why SEMrush is at the top of the ranks. It has unbeatable features that can change the game for your SEO and marketing process. Most of all, it's available for organizations of all sizes; whether it's a small-scale business or a large business with lots of growth each year.
However, it is undoubtedly an expensive option in the market. For those who do not have a high budget to shell out for automation, alternatives might be the way to go.
SEO has changed the game for marketing and many brands are building promising strategies using SEO tools to optimize their websites and increase their organization's growth.
Why Should You Use SEO Tools?
A brilliant SEO strategy is more than giving you the right keyword to make your page enter the ranks. It helps you compare your data with your competitors and build effective strategies to optimize your website and take the most out of it.
It's also a great way to make your backlinks such that you can have sites generate links that reach back to your website. Moreover, it also saves you a lot of time, energy, and money by automating the whole process.
Around 53.3% of the website traffic you get comes from organic searches. Hence, implementing stronger strategies will help you attract organic traffic instead of investing in ads and other options.
This is why, if you are planning on building growth through your website, you should consider investing in the SEO tools available on the market.
And anyway, who said there aren't affordable options available out there?
7 SEMRush Alternatives You Should Consider
Ahrefs makes for one of the top SEMrush alternatives that you will find. It's an all-in-one SEO toolkit that helps you simply automate your business. It doesn't matter if you are still testing the waters around SEO and marketing, Ahrefs is easy to understand and use.
It gives you an insight through quality data reports that can help you optimize your website and increase traffic. Moreover, it will give you an analysis of your competitors and give you an understanding of what makes them rank high.
The content explorer tool from Ahrefs allows you to easily find opportunities for top-of-funnel content, which can help to quickly build traffic for your target website.
It allows you to do in-depth keyword research, draw a comparison with your competitors and do backlink research to assess its quality and status.
Features:
Keywords generator for keyword research
Content explorer
Site audit
Domain comparison
Backlink Analysis
Pricing
Ahrefs has different plans starting from Lite at $99 to Advanced at $399, depending on the features you need. An annual plan offers two months free at discounted prices, and there are additional features that you can add to your plan, such as power users.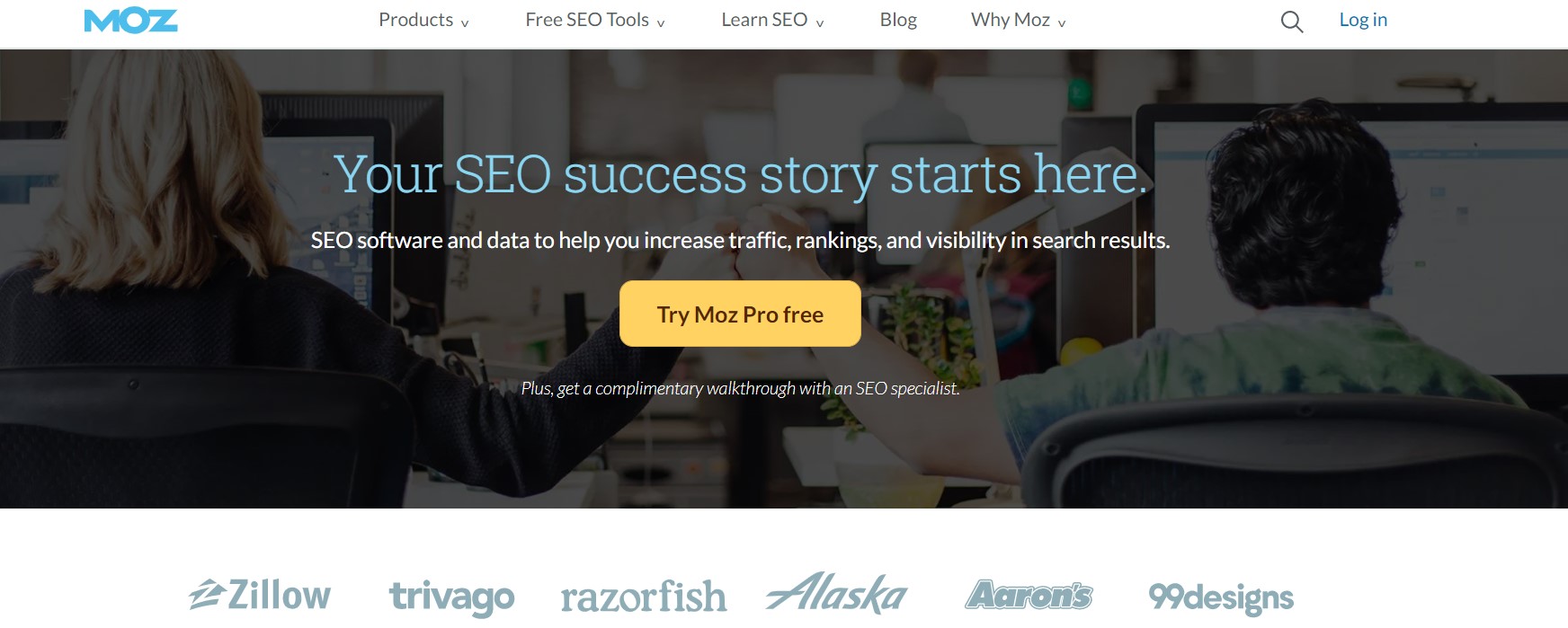 If you want a tool that gives you subpar analytics, then Moz should be your choice. There are a plethora of features for keyword research, analytics, backlink analysis, and more that will help you optimize your website.
It helps you analyze the different keywords and track your URL, which further helps you optimize it and up your page score along with boosting your keyword rank.
It also helps you audit your page through site crawl to fix any bugs or errors on your page to attract traffic and rank your page up.
Features:
Site audits that help you discover and fix technical errors
Rank tracking to track your performance and drive in traffic
Backlink analysis to see metrics of different sites
Keyword research, competitor research, and SERP analysis
Pricing
Moz offers a 30-day free trial of Moz Pro and all its features so you can navigate through and try out the different features it has to offer.
The different plans under Moz Pro start from Standard which is at $99 per month to premium which is at $599 per month. You can also get a discount of 20% through their annual subscription option for each of the plans.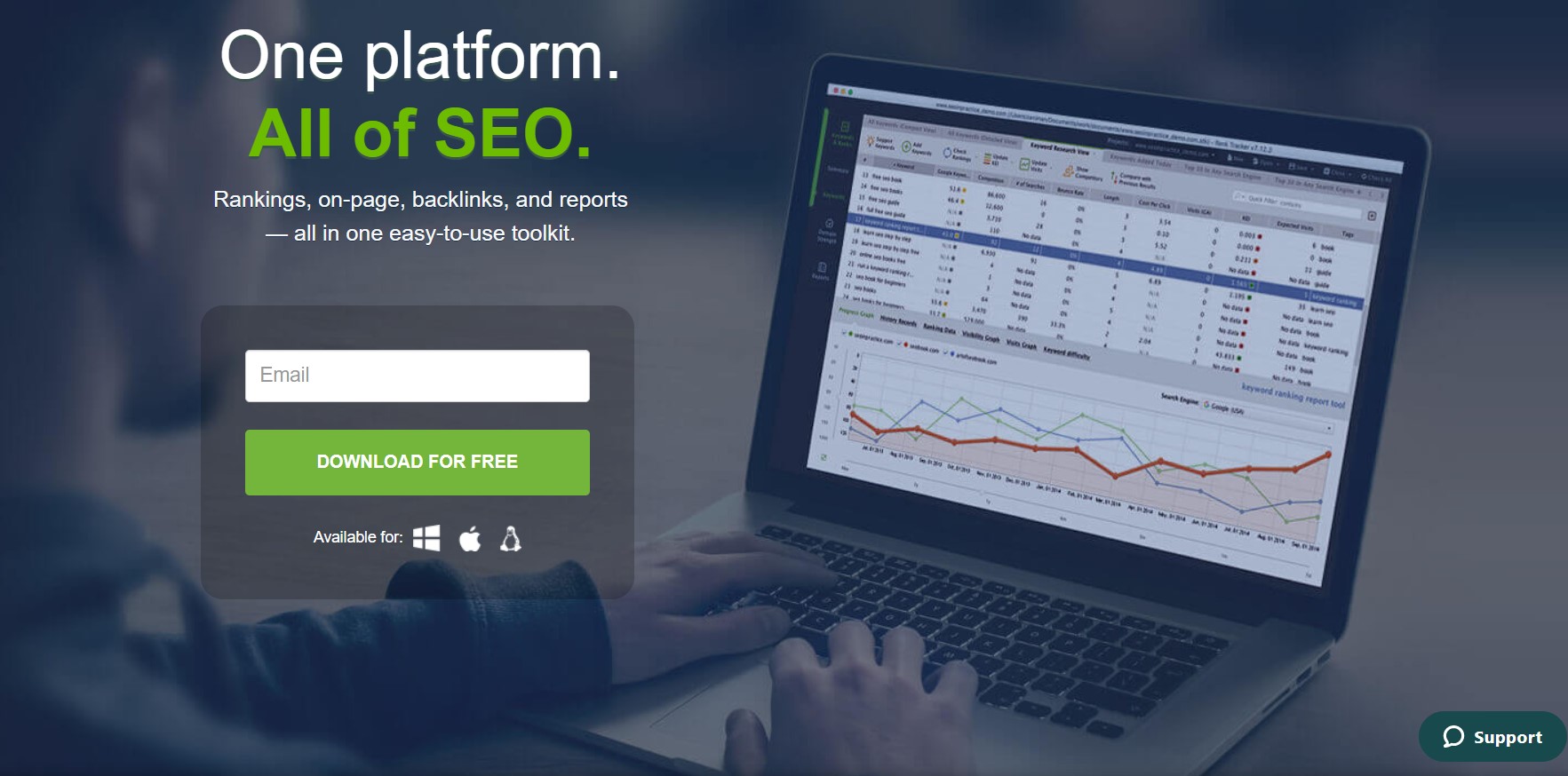 SEO PowerSuite is an all-in-one package for all things SEO. It has all the tools necessary to start your SEO marketing campaigns, right from keyword analysis to PPC ad optimization.
It's powerful for any organization to improve its SEO ranks through its four tools offered in just one package at one price. They offer custom solutions so that you can choose your search engines and get filtered insights to improve your SEO strategies.
Features:
 Rankings that help you compare competitor performance
 Keyword research with traffic and PPC insights
Site audits for your full site, landing page optimization, and social media signals
 Link search, audit, analysis, and management
SEO reports, integrated services with data available from Google AdWords, Analytics, task scheduling and more to run them on autopilot
Pricing
There are two plans apart from the free one that you can pick. The professional plan is at $596 per year, and the Enterprise plan is at $1396 per year with the same features but a few additions based on the plan you choose and the size of your organization.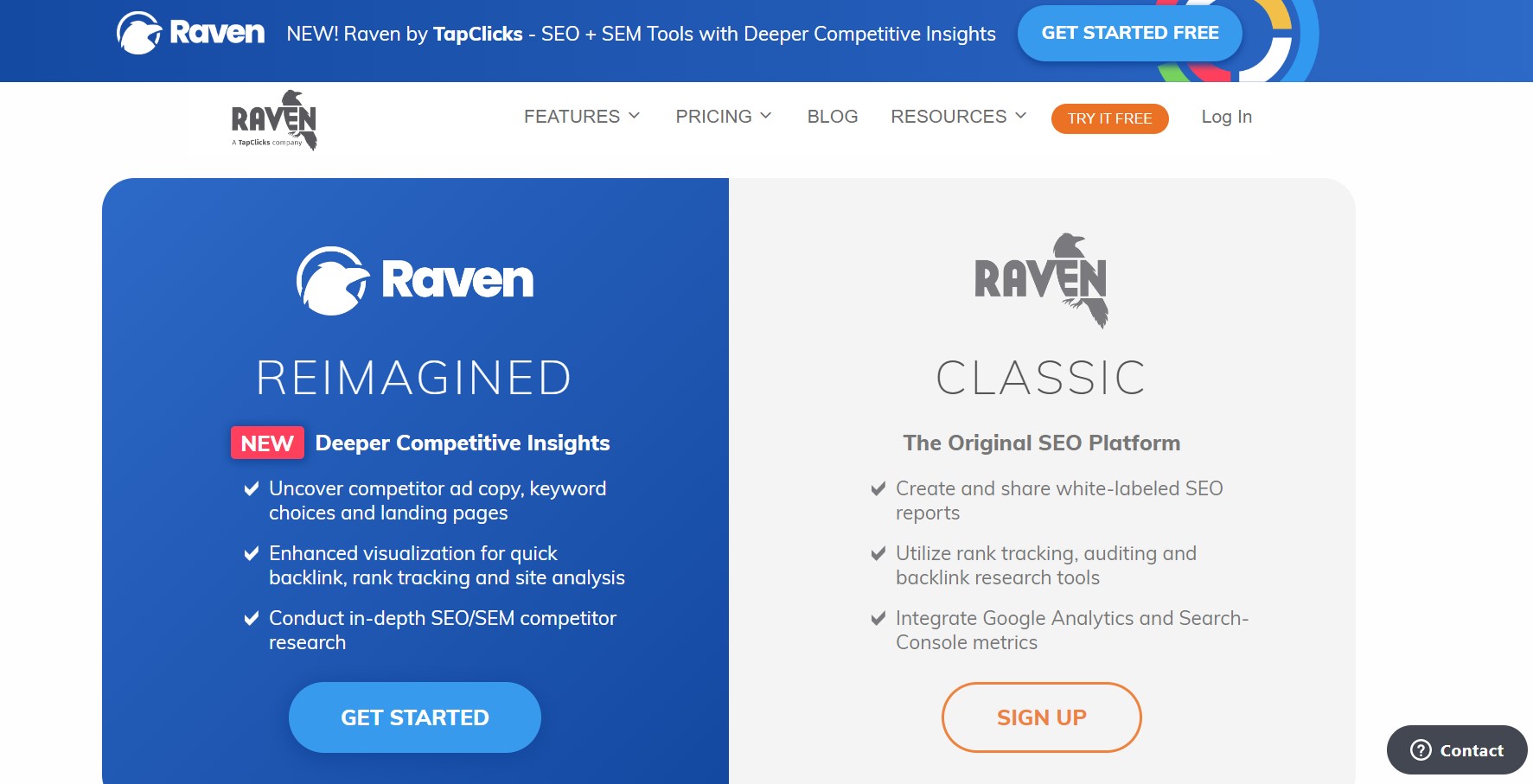 Raven Tools offers all the features that you get with SEMrush but is also pocket-friendly. It's specifically effective for medium to large-sized organizations, freelancers and other professionals looking for SEO solutions on a budget.
It's an all-in-one reporting tool that is useful even for those who aren't well-versed with SEO marketing campaigns with an easy-to-use interface. Moreover, you get all your marketing reports from different applications in just one place.
Features:
Site auditor
Marketing reports
SEO tools
Data connectors
SERP ranks tracker
Keyword research and rank tracker
Competitor research
Google data studio
 Backlink analysis and checker
 Social media reports
Pricing
The pricing depends on the package you chose. The Small Biz package starts at $49 per month, Starts priced at $109 per month, and Grow package is priced at $199 per month with a free trial for each. You can get a 30% discount and reduced pricing if you select their annual subscriptions.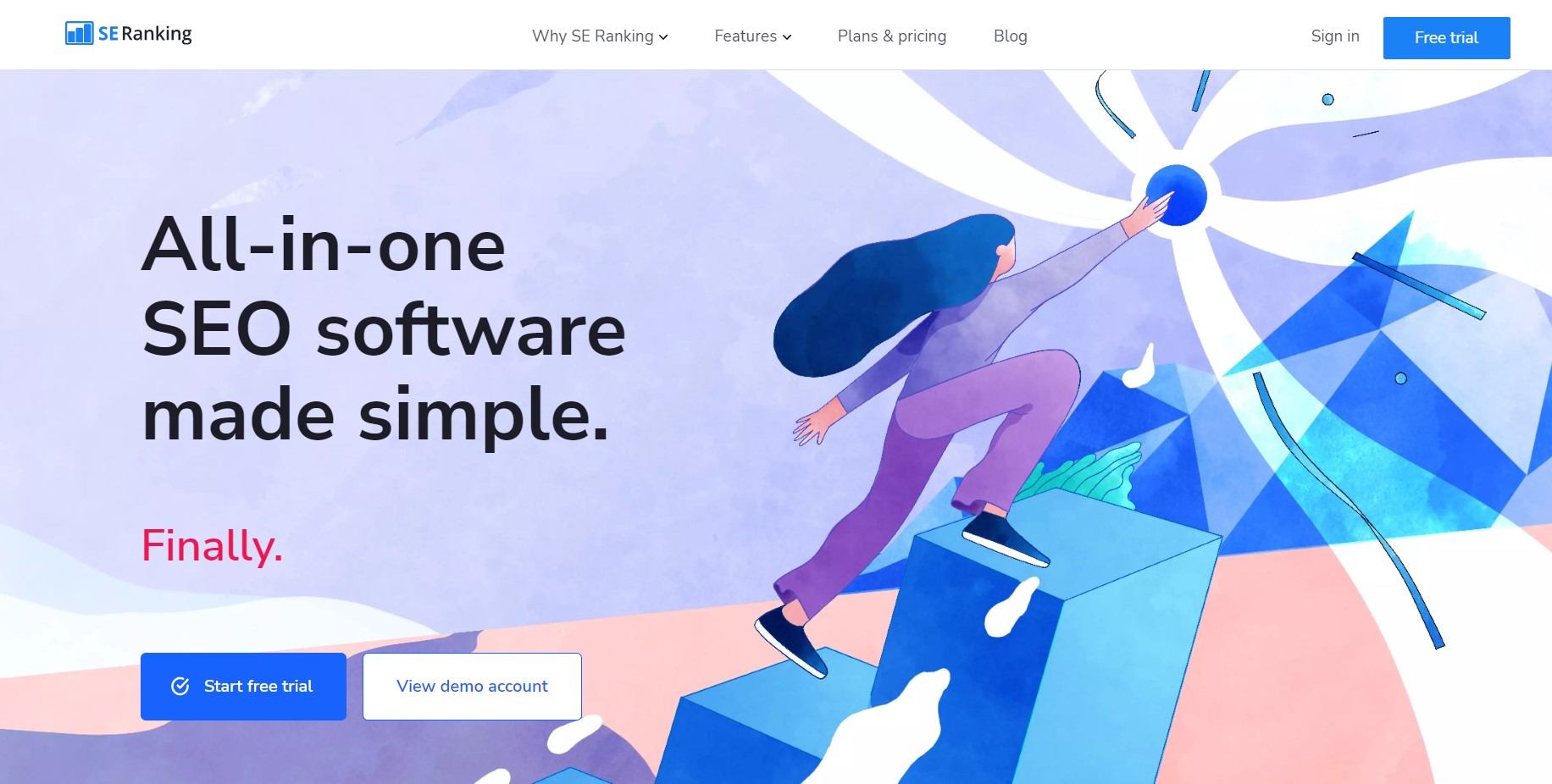 This one is among the most affordable SEO software out there that you will find in the market. It covers all the primary features you'll need, it's effortless to use, and will help you rank higher on search engines.
It attempts to replicate SEMRush in the best way possible and comes very close to the platform. It is a cost-effective solution for those looking for powerful SEO features without having to spend much money. From keyword research to website auditing, you'll get it all with SE Ranking.
Features:
Keyword researching and tracking
Backlink monitor and checker
Competitor research
Website audit, on-page SEO checker and page change monitor
 White label, report building, lead generation, and guest link
Social media analytics and marketing plans
Pricing
SE Ranking offers three plans which are Essential at $31.20, Pro at $71.20 and Business at $151.20. Moreover, it also offers different subscription options compared to the other software from 1 month, 6 months, 9 months and annual payment plans with discounts offered for all.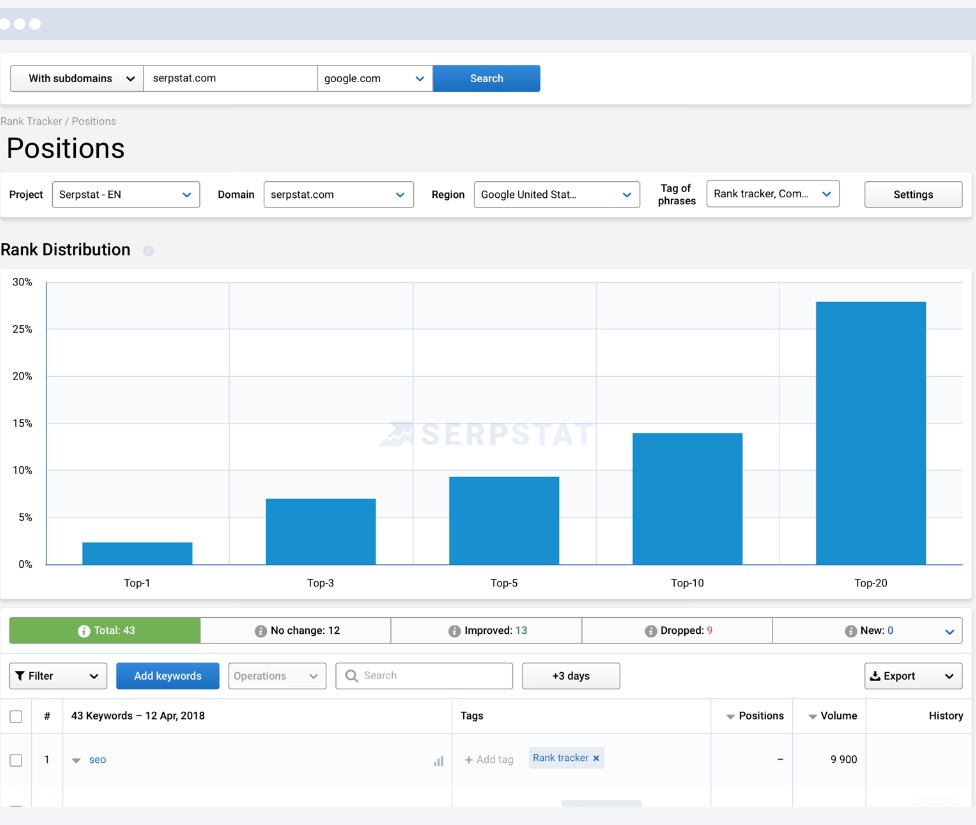 This tool is great for those who want to focus on content marketing as it gives you an in-depth analysis of your content. So, if your goal is to increase your ranking, then Serpstat is the right tool for you.
It's a great tool for digital marketing agencies, in-house marketing teams and enterprises for growth hacking and optimizing their website.
Features:
Keyword researcher
Keyword analysis
SERP analysis
Competitor analysis
Content analysis
Pricing
The plans start from Lite which is at $69 to Enterprise which is at $499 with features that depend on your organization's needs. You can also get a 30% discount if you choose to pay yearly for any of the plans.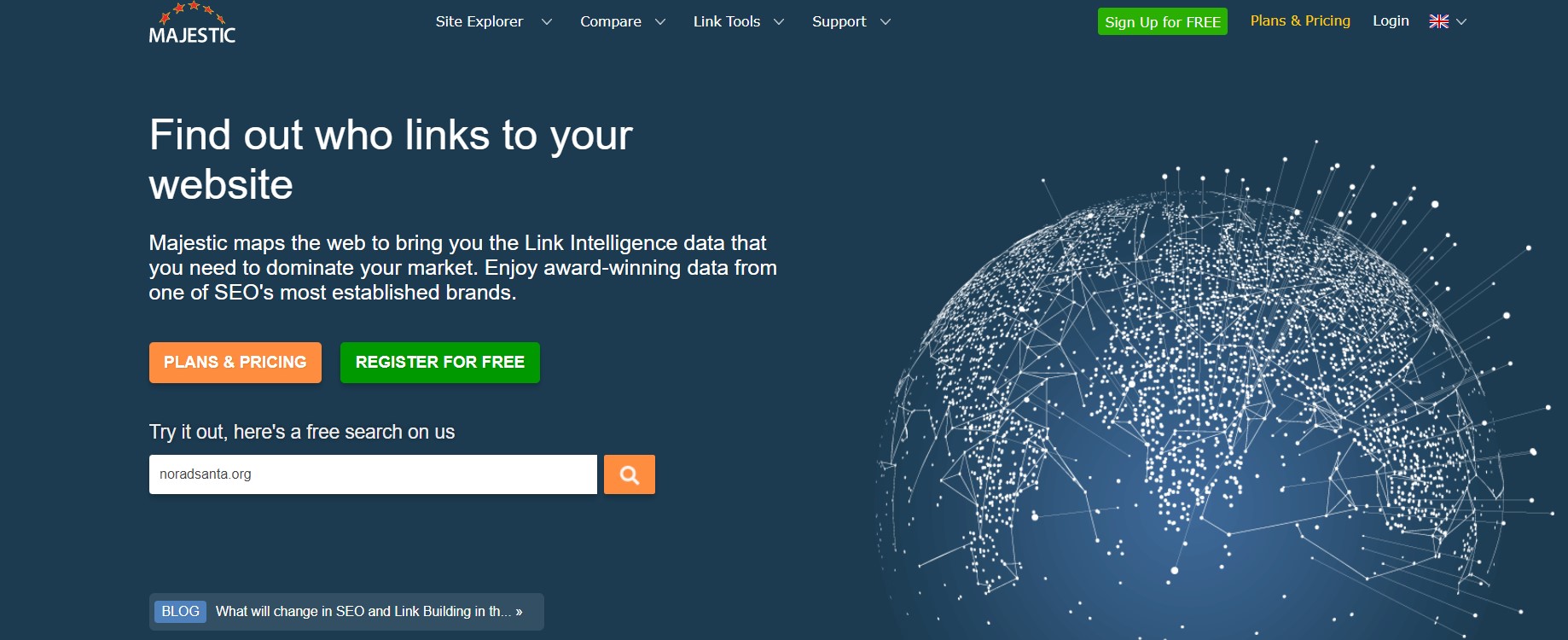 Majestic has a wider database for backlinks and uses link intelligence to bring you data that can help your website get in the ranks. Its database has a large internet map that surveys links worldwide to give you link building.
You can analyze your domain with competitors in the market along with link quality, anchor text, backlinks, etc.
Features:
Site explorer
Domain comparison
Backlink analysis
Search explorer
Pricing
Majestic offers three plans starting from Lite which is at $49 per month, Pro which is at $99 per month and API which is at $399 per month. You can choose to pay monthly or yearly at a discounted price.
The Bottom Line
SEO tools are an integral part of the digital business process because they give you insights that can help you evaluate your competition and rank your page. Whether it's a small business or a large organization, these tools help you understand how well your website is performing.
While SEMRush is at the top of the list for SEO tools, it's proves to be an expensive one. For those who want to gain the benefits of SEO but do not want to shell out so much capital for software, alternatives can be a great option to opt for.  
These seven alternative tools have powerful features that are similar to SEMRush and are  affordable too. In the end, what you pick does not just depend on the money factor but also on the functions you require.
Plus, you can always benefit from the trial versions and weigh out which tool works the best for you and aligns well with your SEO strategy.