LinkedIn, the world's largest professional network, boasts a staggering 930 million members globally. It's a great platform to connect your brand with powerful audiences.
Now, you might be wondering, "How can I leverage LinkedIn to grow my business?" The answer lies in LinkedIn Groups.
Sadly, these groups often fall by the wayside when people navigate the platform. But here's the thing: LinkedIn Groups are a goldmine for businesses looking to expand. Unlike individual profiles and company pages, these groups provide a dedicated space for businesses to build strategic partnerships within niche closed communities.
With LinkedIn Groups, you can drive interaction on interests, issues, or topics essential to a targeted audience – those who are likely to do business with you. That's the power of LinkedIn Groups.
"But is it really a valuable addition to my marketing strategy?" If you're asking this question, you're not alone. In this post, we'll delve deeper into the importance of LinkedIn Groups and how you can use them strategically to turbocharge your business growth.
What Are LinkedIn Groups?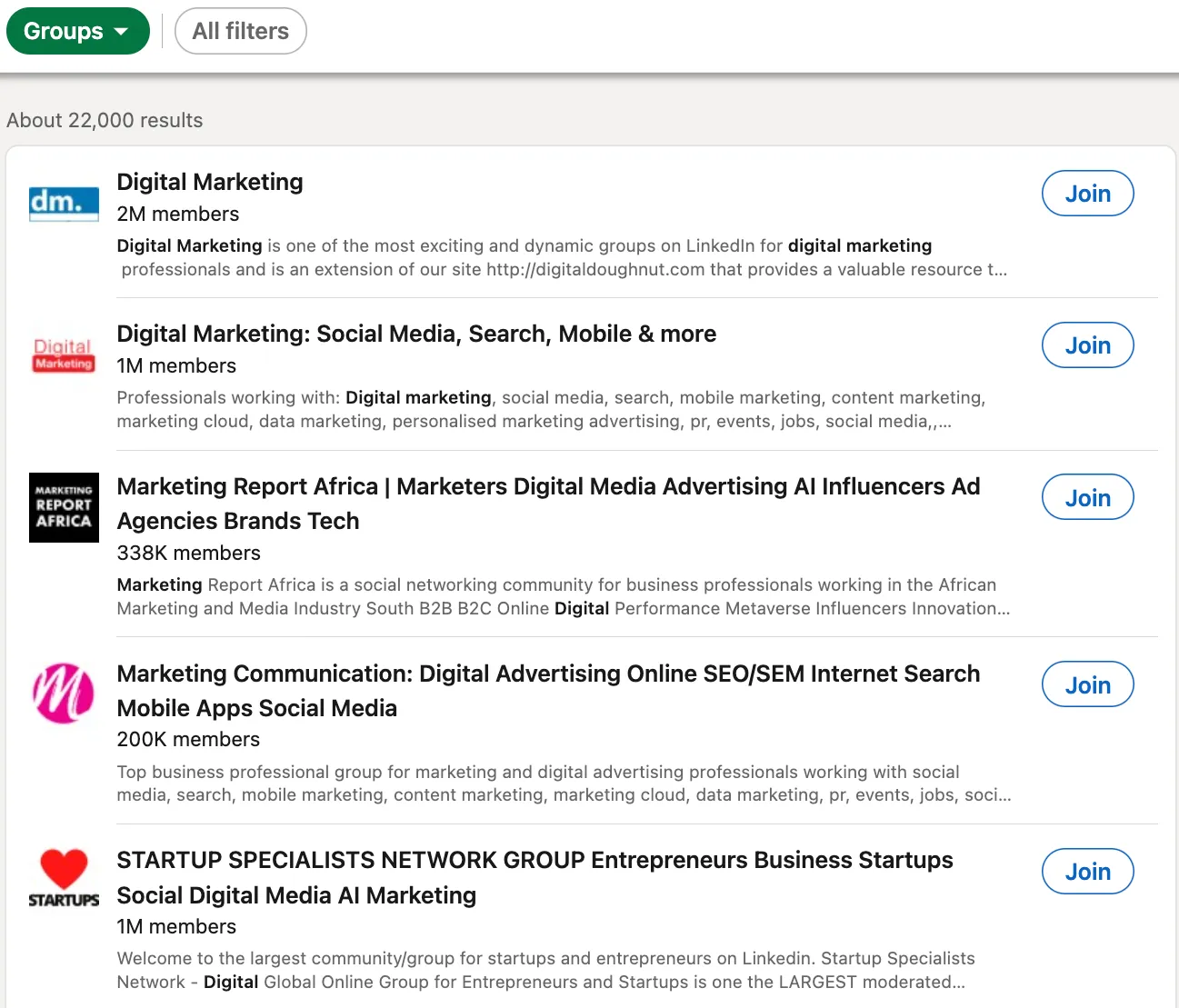 LinkedIn Groups function similarly to groups and communities on other social platforms. They serve as virtual meeting rooms or forums where users with shared interests gather and connect.
The focus of these groups? Specific industries, similar professions, or relevant topics.
Now, you might be thinking, "What's in it for me?"
LinkedIn Groups offer a platform where you can ask questions, share your expertise, or forge meaningful relationships with like-minded business professionals. Covering nearly every professional interest, these groups empower you to connect with other business professionals within your niche.
But that's not all.
LinkedIn groups also provide a targeted opportunity to network with potential customers and followers. This means you can engage in meaningful interactions with a self-selected and tight-knit community for your business instead of scattering promotional content aimlessly.
There is a catch, though.
Conversations are exclusive to members of a specific group on LinkedIn, meaning you can only view, post, and comment on groups you've joined. Moreover, LinkedIn Groups have different admission criteria. Some groups approve members automatically, while others have admins to authorize a member's request to join a particular group.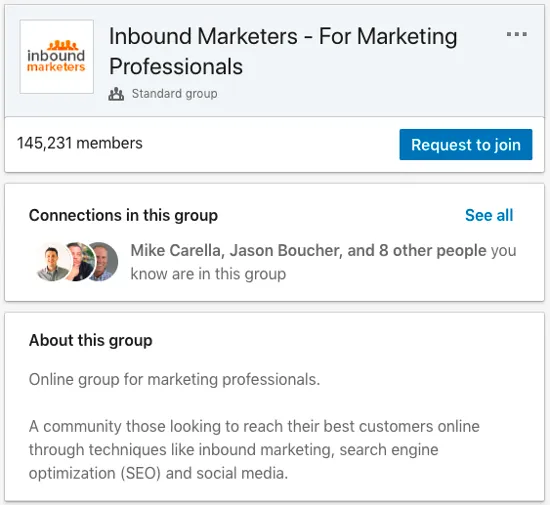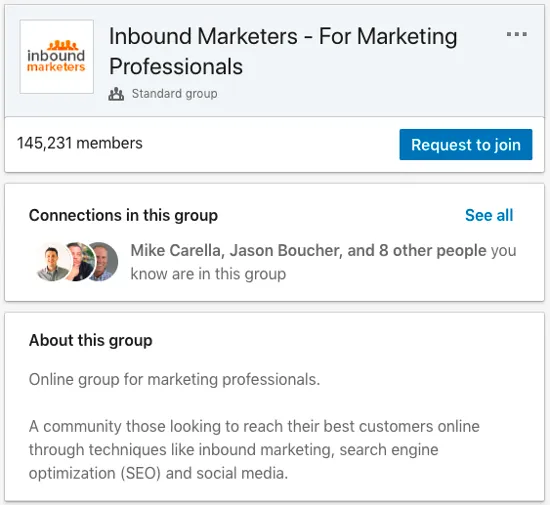 The best part?
Members within these groups can express their opinions and experiences with your brand. As a result, your business can build and nurture a genuine and industry-specific community centered around your product or service.
Why Are LinkedIn Groups Relevant?
Engaging in LinkedIn groups is a valuable marketing strategy for your business. It's no secret that some of the most valuable interactions and connections unfold within smaller and private groups.
Groups on LinkedIn offer a unique platform for detailed and focused discussions. They facilitate a shared sense of purpose between your group members that may not be possible on a public page or LinkedIn feed.
To better understand how it can help you and your business, we'll explore the benefits of creating and joining LinkedIn Groups.
1. Networking Opportunities
Networking isn't just about exchanging business cards. It's a powerful way to acquire new business leads, establish long-term connections, and tap into opportunities you might not otherwise find on your own.
For instance, your network could offer insights into new sales techniques and even spill the beans about a competitor's marketing strategies. Or, if you're stuck with a problem, you can seek valuable advice and potential solutions from those who have experienced similar challenges.
LinkedIn Groups provide these networking opportunities as you connect with industry experts, potential mentors, and prospective clients within your specific industry.
2. Learning and Sharing Industry Trends
Staying on top of the industry's trends, news, and innovations is critical for making well-informed business decisions. Similarly, learning from others in your industry can be a game-changer for business growth.
LinkedIn Groups provide a platform for sharing knowledge, insights, and experiences. This connection allows business professionals to access the best practices and most valuable strategies in a particular industry.
Moreover, the discussions, articles, and resources shared on LinkedIn Groups can help you identify potential risks and opportunities relevant to your field. This can give you a competitive edge to improve your business processes and adapt to customers' needs and expectations.
3. Establishing Thought Leadership
Thought leadership is more than a buzzword.
This is a crucial component of any effective content marketing strategy. It involves leveraging the business experience or expert insights of individuals within an organization to enhance brand reputation.
Whether you're a small business or a large corporation, being perceived as a thought leader provides an additional competitive advantage. It's particularly useful when converting prospects into clients.
People actively seek thought leaders for advice and guidance when advancing their expertise. Likewise, prospective and existing customers seek out experts to get the best and most profound answers to their questions.
LinkedIn Groups offers an excellent opportunity to share your expertise with your target audiences. You can build a positive reputation for helping others by imparting knowledge, answering questions, and initiating discussions in these groups. This can position you as a trusted source of information.
4. Subtle Promotion
Consumers generally respond more positively to marketing communications that are not overly pushy. They may prefer to engage with brands that address their needs and pain points.
Instead of bombarding them with aggressive advertisements and sales pitches, offering valuable content to your target audience is more crucial. This subtle promotion encourages them to learn more about your brand and drive more meaningful interactions.
LinkedIn Groups let you attract positive attention to your brand without being overly promotional. Providing helpful resources and information that meets the audience's needs can help establish your credibility as a thought leader. Once you have this reputation, you can subtly promote your business.
8 Tips To Successfully Use LinkedIn Groups for Your Business
LinkedIn Groups effectively bring your target audience together and network with peers in your niche. However, these groups will only yield positive results if you know how to use them properly.
You need a strategic approach to get the most out of LinkedIn Groups. To help you get started, we've compiled the following tips on successfully using LinkedIn Groups for your business.
1. Identifying Relevant LinkedIn Groups
Just because a group has an industry-related keyword in the title or boasts a large number of members doesn't mean it can add value to your business.
When identifying LinkedIn Groups, ensure they align with your industry and business interests. Otherwise, you risk building network of people who are not interested in the content you share. LinkedIn's search feature can help you find groups that suit your needs.
If your goal is to learn more about your industry or establish your business as a thought leader in your niche, search for keywords in your industry to connect with the right target audience and industry peers.
2. Engaging Meaningfully in LinkedIn Groups
Once you find and join the right groups for your purpose, it's time to engage meaningfully with the community. Building authority and trust within LinkedIn Groups requires a regular contribution of valuable insights to group discussions.
Liking and commenting on group posts are the easiest ways to interact with other members.
But why wait for others to post?
Take the initiative to start discussions. Share relevant news or industry trends to spark conversations. Asking questions and encouraging critical thinking can also foster group interactions.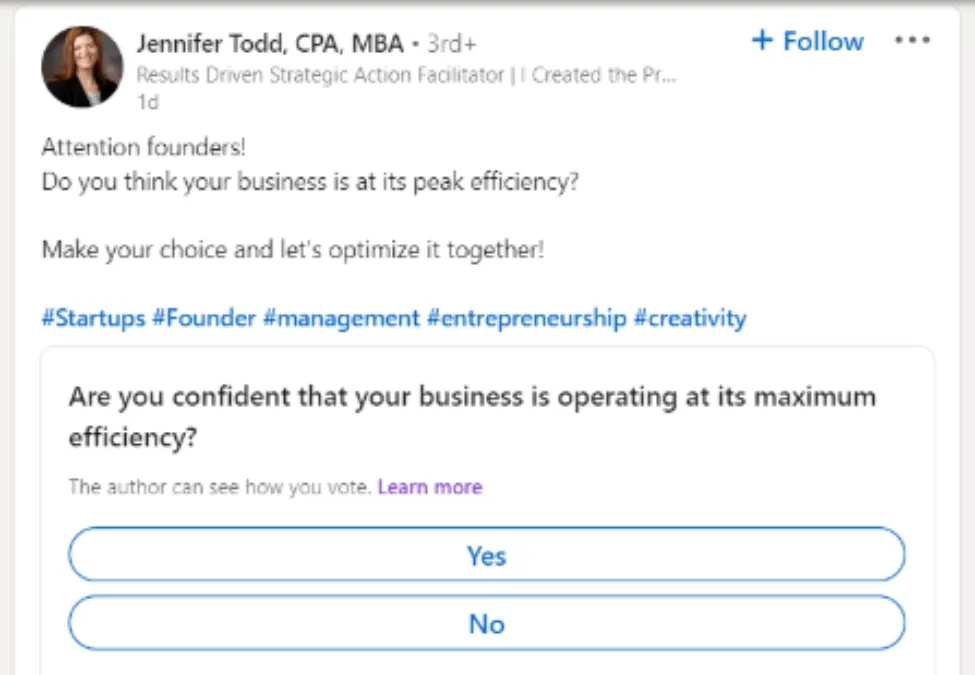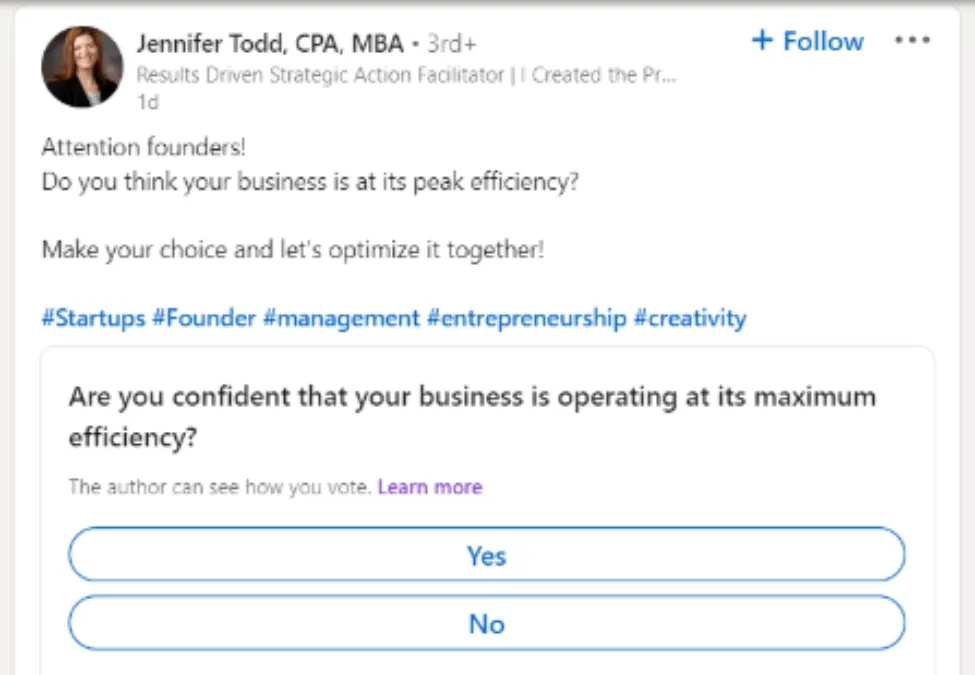 3. Starting Your Own LinkedIn Group
Another way to successfully use LinkedIn Groups for business growth is by creating your own group. It will help you build a community of relevant organizations and prospects within your industry or niche.
Why should you consider starting your own LinkedIn Group?
Well, you can attract a highly focused target audience and also position your business as a thought leader in your niche.
Remember that maintaining your LinkedIn group is vital after its creation. Regularly post content to sustain conversations and keep the group active. As the group owner, it's your responsibility to remove members who violate rules, monitor spam, and uphold a high-quality standard for your group memberships and the content members share.
4. Promoting Your LinkedIn Group
Making your LinkedIn group appear on the search results page may take time. As the owner, you must promote your group to increase its visibility.
There are several ways for a group owner or manager to attract members to join and contribute.
Start by inviting your LinkedIn connections to join your network or including your group link in email signatures. If there are already members, encourage them to invite contacts who would benefit from the group and make meaningful contributions.
Moreover, you can spread the word about your LinkedIn group on your website and other social media channels. You can also use paid promotions like LinkedIn Ads to speed up your network growth.
5. Creating and Sharing Valuable Content
Providing useful and valuable content to members is crucial to keeping your LinkedIn group engagement healthy. The key is establishing yourself as a reliable and helpful peer instead of a marketer.
Consider topics or discussions that offer group members valuable information. You can share thought leadership articles, relevant news, or industry news to attract industry peers and engage members in your LinkedIn group.
6. Networking and Building Relationships
LinkedIn Groups are an excellent channel to network and build relationships with industry peers and target audiences. You can effectively do this by participating in group discussions and demonstrating your expertise. It's worth noting that completing your LinkedIn profile is essential in establishing and nurturing relationships with others in the same niche and industry.
Remember, networking is not just about promoting your business. It's also about listening to others, learning from their experiences, and offering your own insights and expertise when appropriate. This approach will help you build strong, meaningful relationships that can benefit your business in the long run.
7. Utilizing LinkedIn Group Insights
Leverage LinkedIn Group Insights to help gain valuable, actionable insights into the performance of your group, including its member growth and content engagement. Moreover, you can view the top contributors and popular content within your group. This data will be valuable in enhancing your LinkedIn strategy.
LinkedIn Insights can help you identify trends and patterns in your group's activity. This can help you determine what types of content are most engaging, when the best times to post are, and who your most active and influential members are. This information can be invaluable in shaping your content strategy and maximizing your group's engagement and growth.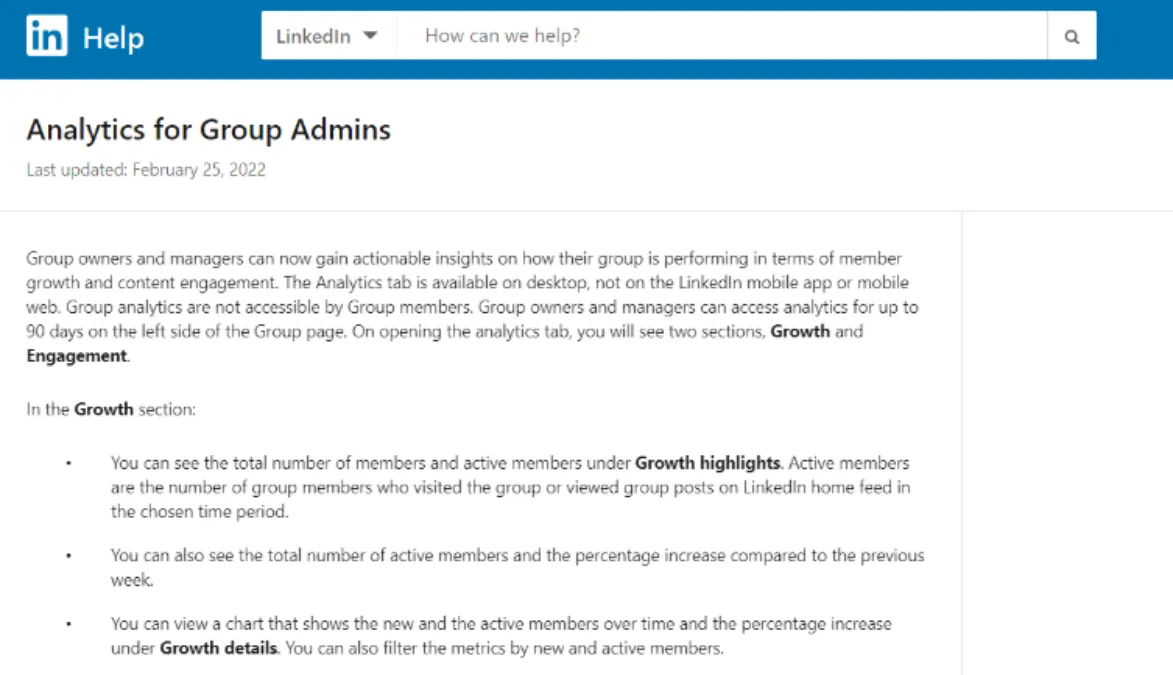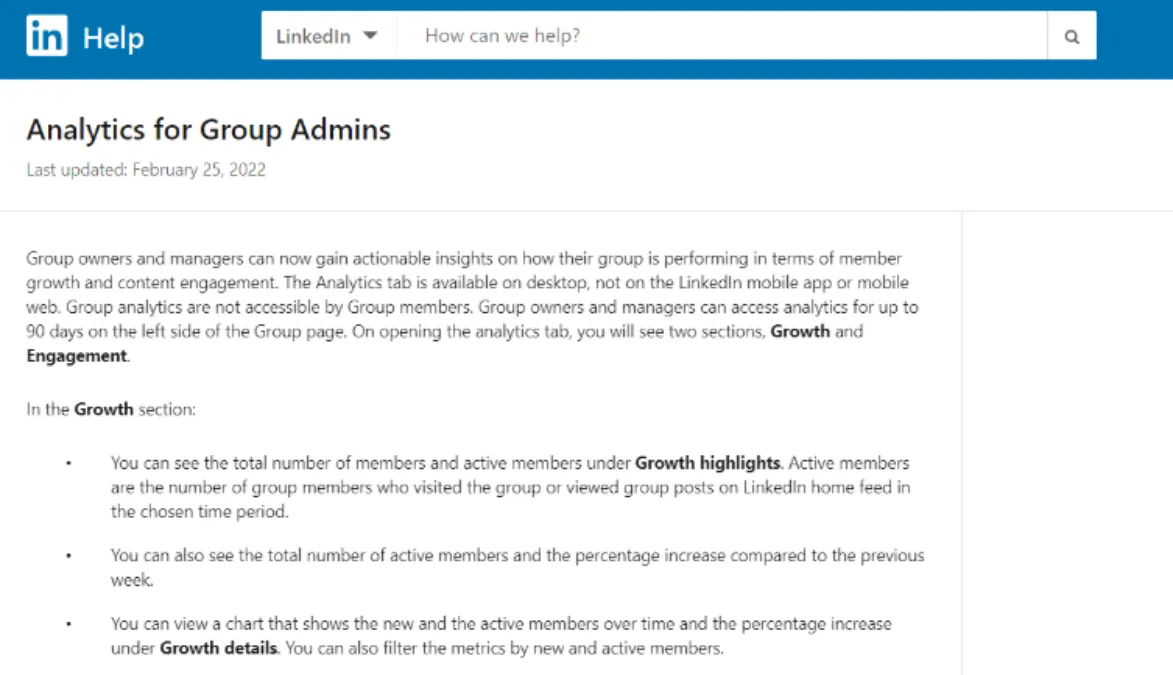 8. Complying with LinkedIn Group Rules and Etiquette
LinkedIn Groups have corresponding rules and etiquette when posting content and interacting with other group members. It's essential to respect and comply with the specific guidelines of the group you decide to join.
Misusing the platform can negatively affect your business brand. Others will only appreciate the value and authority you bring to your niche if you know how to contribute respectfully. Thus, ensure to read and understand the group rules to avoid violating them.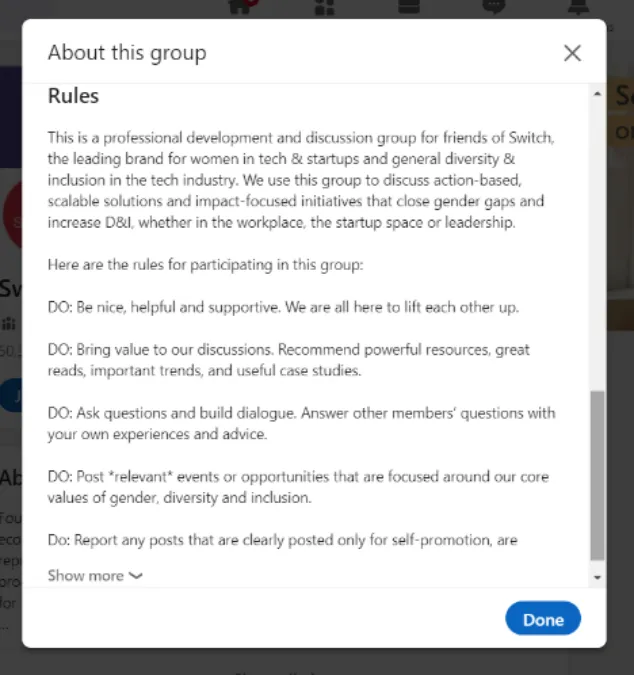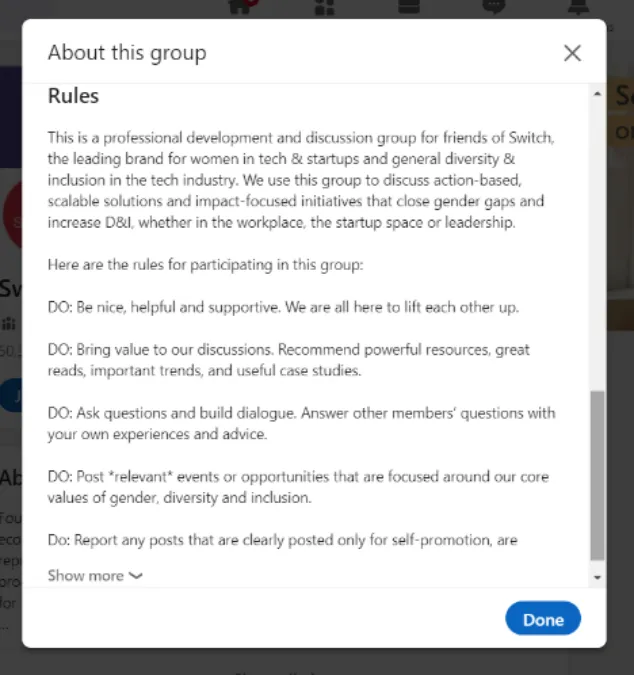 The Muse suggests that you should always apply the rule of thumb: "Would I say this in the workplace?" If the answer is "No", then don't do it on LinkedIn groups. This can help ensure that your interactions and posts are professional and respectful, helping to maintain a positive image for your brand.
How To Find Groups on LinkedIn
Searching for a group on LinkedIn is straightforward, but determining which one might be best for your business can be a bit tricky. Before you start looking for LinkedIn Groups, consider the specific area you want to explore. Each group has an information section that can help you decide whether it aligns with your business needs and interests.
Remember that not all LinkedIn Groups will help your business build credibility and make optimal connections. Therefore it's crucial to seek out well-managed groups relevant to your business.
Besides that, here are the different ways you can find groups on LinkedIn:
1. Look in the Search Bar
You can directly look for groups in the Search bar above your LinkedIn homepage. You can enter a keyword for the topics related to your business or interest. You can also type the specific group name, industry, or organization.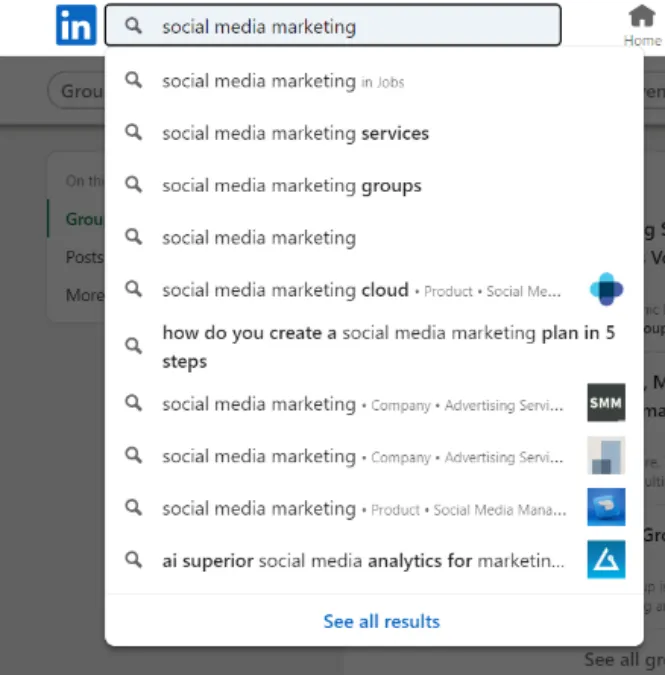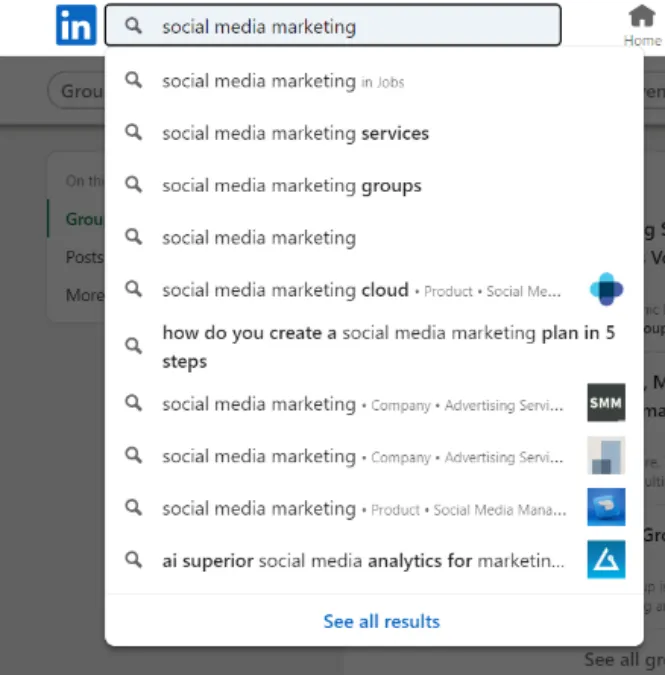 2. Use the "Groups" Filter Option
Another way to find LinkedIn Groups is to click the "Groups" filter option on the search results page. It enables you to view a directory of groups that match your keywords or search query. If you find a group that looks interesting, you can click on it to discover more information.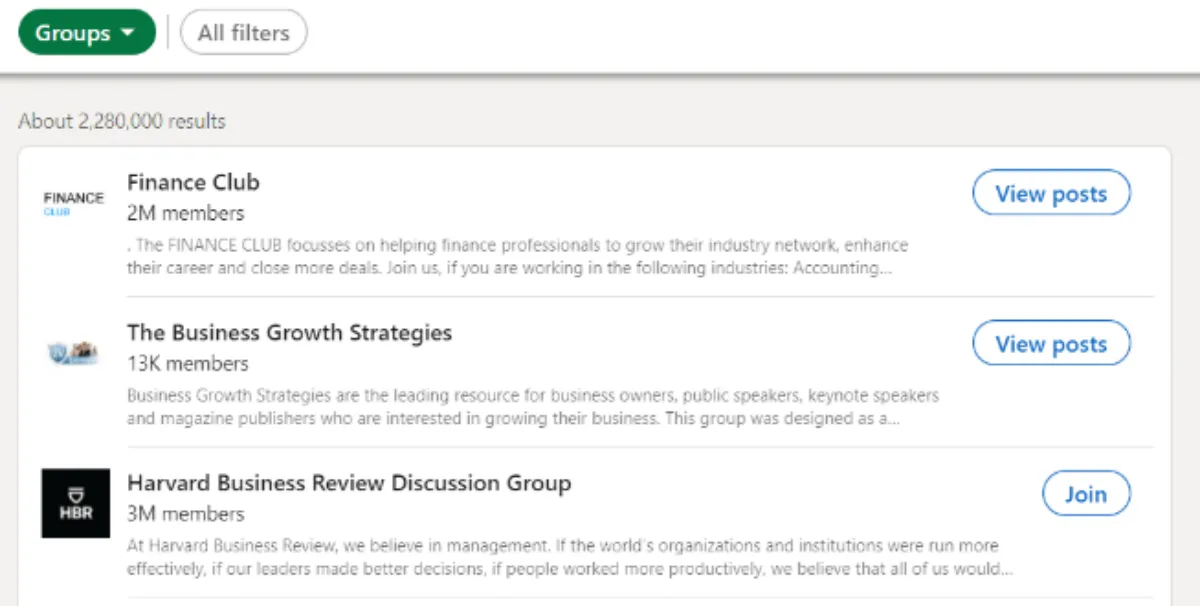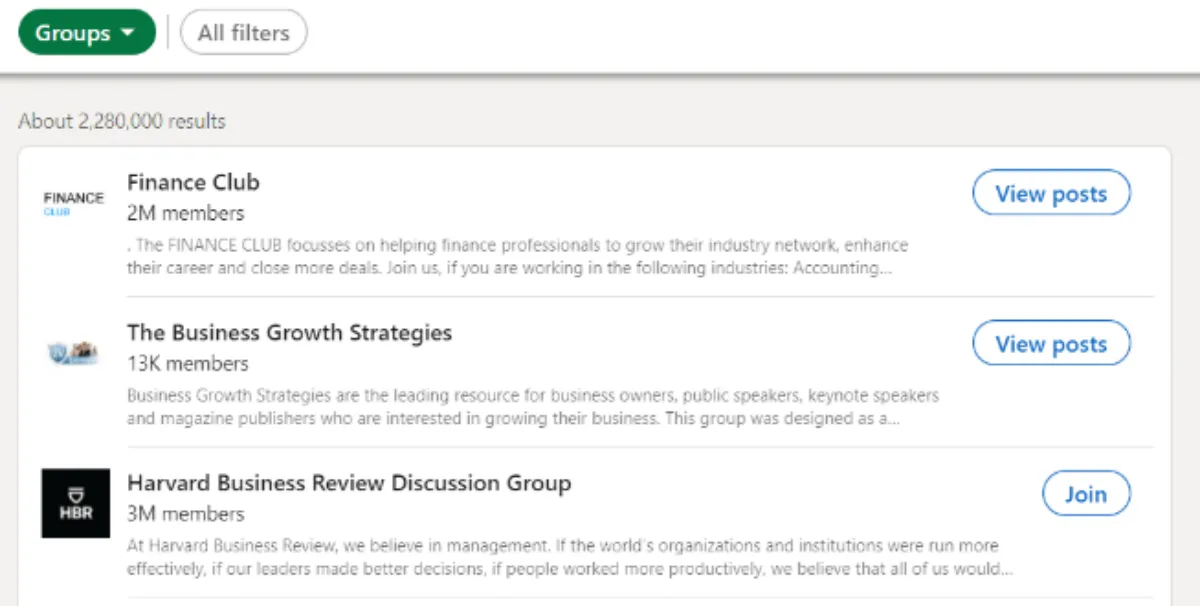 3. Check LinkedIn's Recommendations
LinkedIn's algorithm will also provide you with group recommendations. Based on your interests, search history, and profile connections, it will display a list of suggested groups you might be interested in. But there are instances where recommended groups are unavailable.
5 LinkedIn Groups To Join in 2023
There's no dearth of professional groups on LinkedIn. However, some can provide you with the invaluable insights and networking opportunities you're looking for.
So, here are five LinkedIn Groups you should consider joining in 2023:
1. Startup Specialists Network Group
Startup Specialists Network Group has over a million members providing a space for startups, mentors, investors, and aspiring industry entrepreneurs. This community offers networking opportunities, support, and insights on social media, human resources, marketing, fintech, blockchain, and more.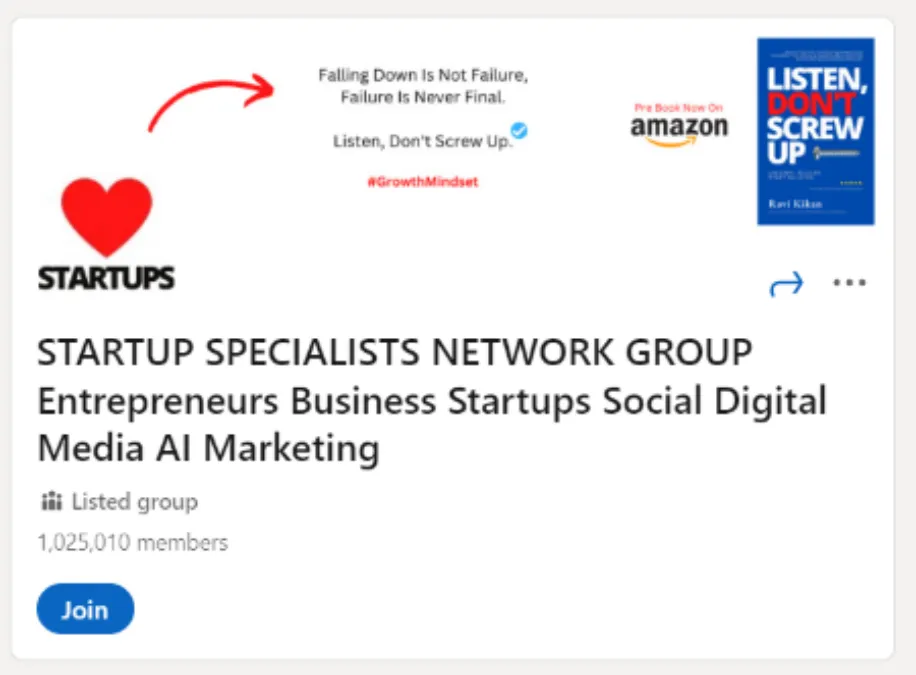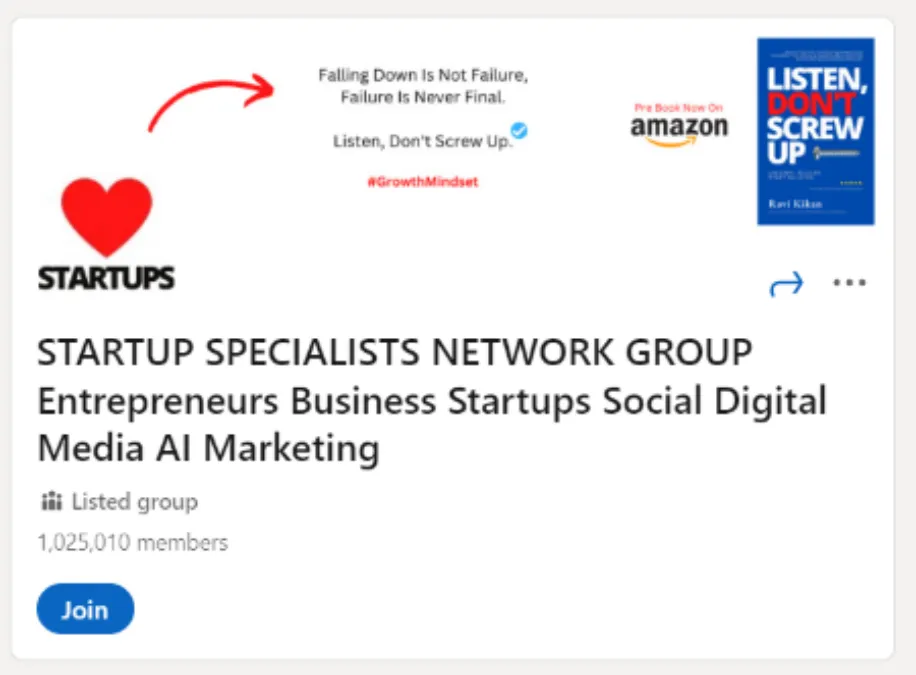 2. Digital Marketing
Comprising over 1.2 million members, Digital Marketing is a community of business professionals focused on social media, content marketing, mobile marketing, and PR. It's an excellent group for businesses searching for events or seeking interactive and digital media professionals.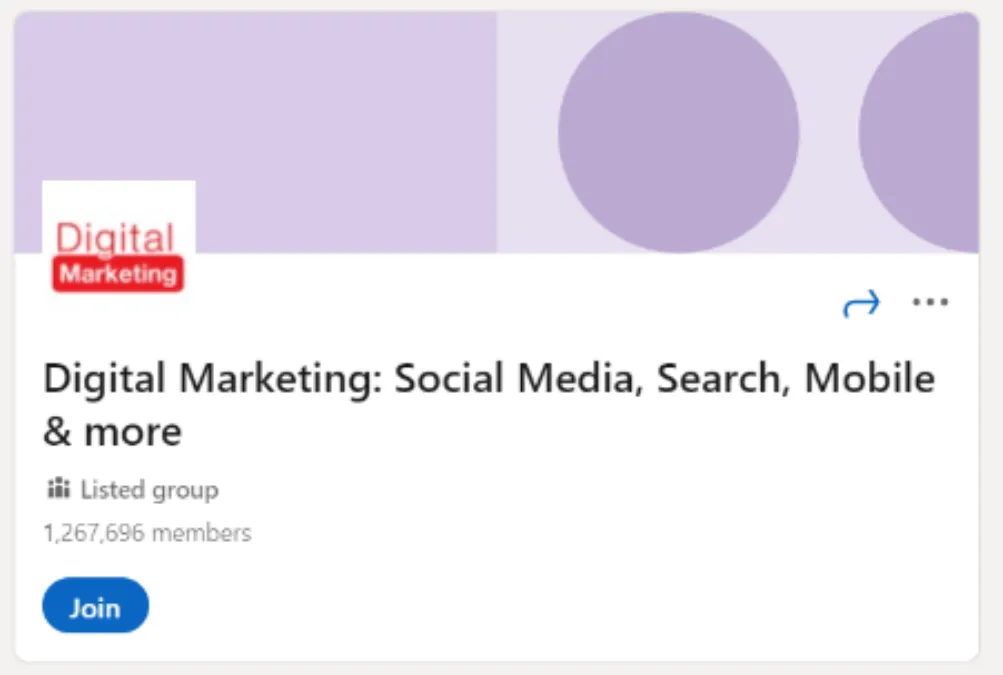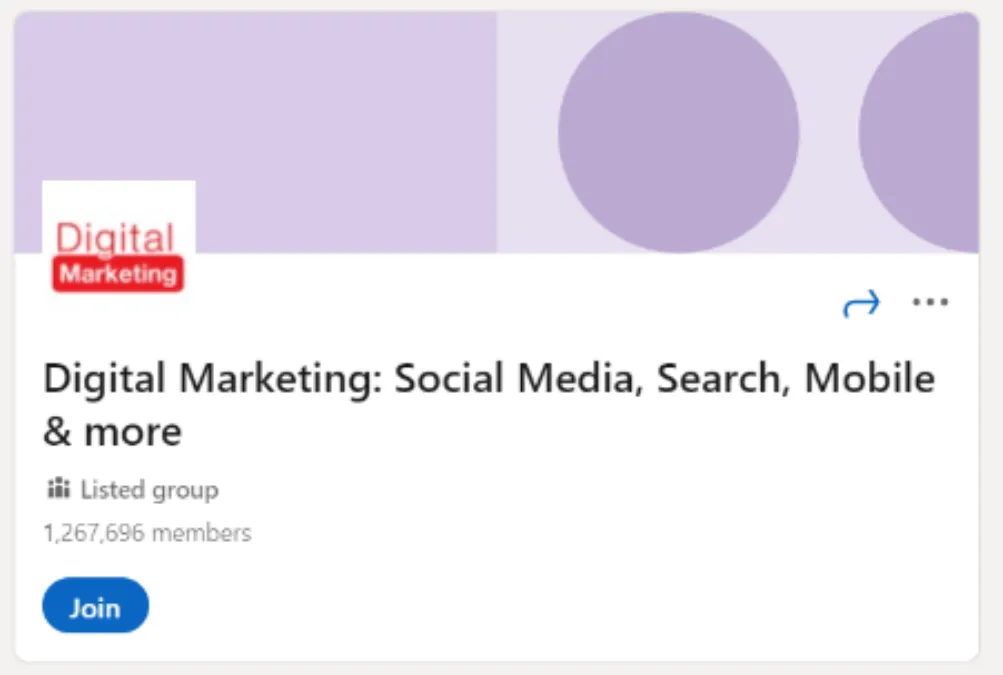 3. Marketing Pros
With more than 290,000 members, Marketing Pros provides a forum where members discuss the best marketing strategies to grow their businesses. Specifically, this group covers social media marketing, marketing automation, growth hacking, SEO, public relations, and more.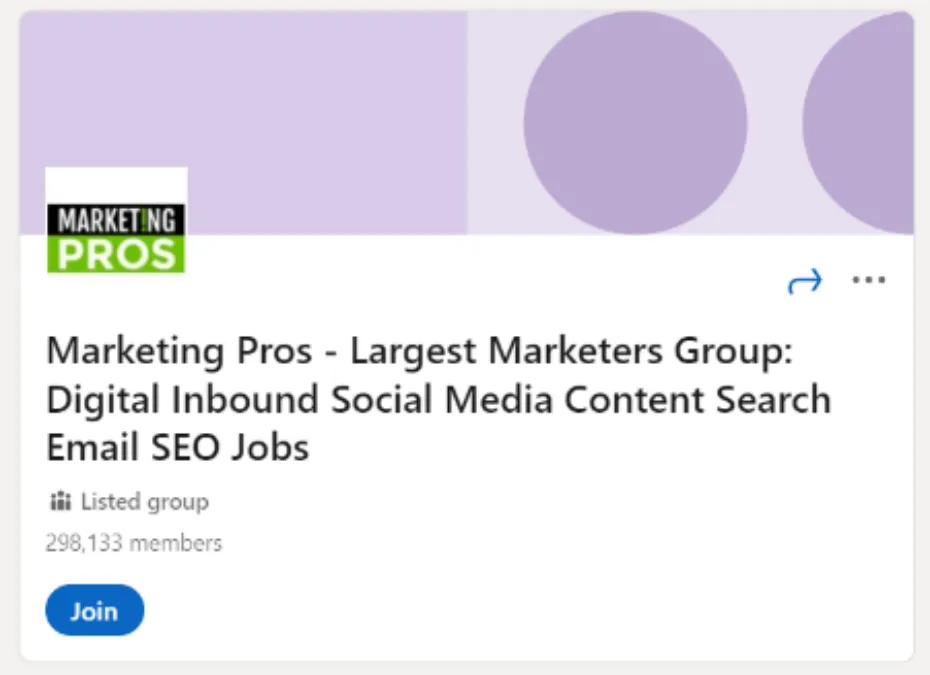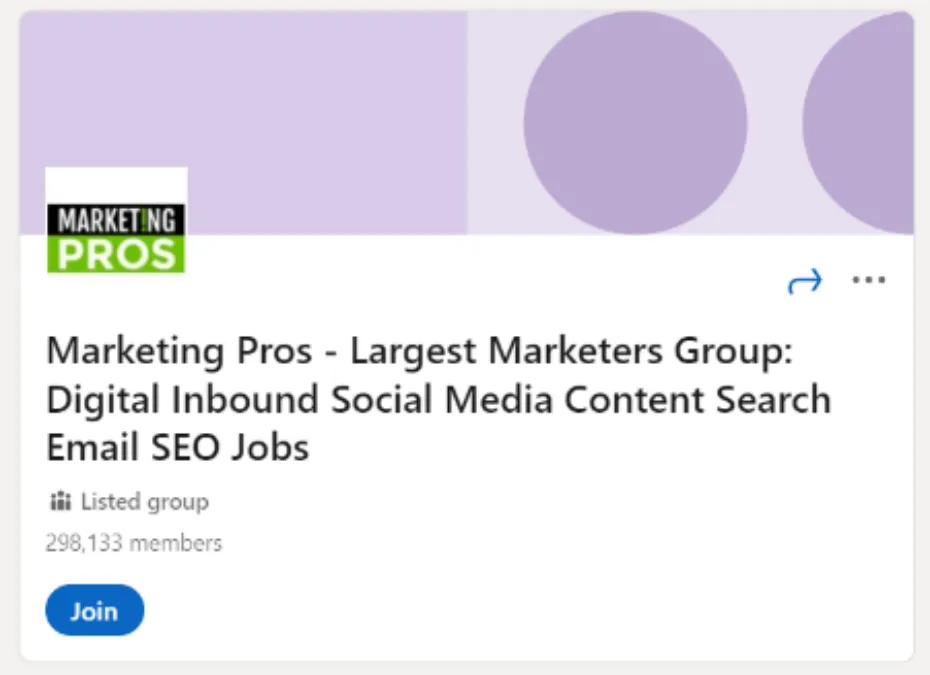 4. Social Media Marketing Strategies for Business Professionals
Social Media Marketing Strategies for Business Professionals has over 84,000 members. Digital marketing professionals in this LinkedIn group can explore strategies and current trends for growing and developing businesses by leveraging social media.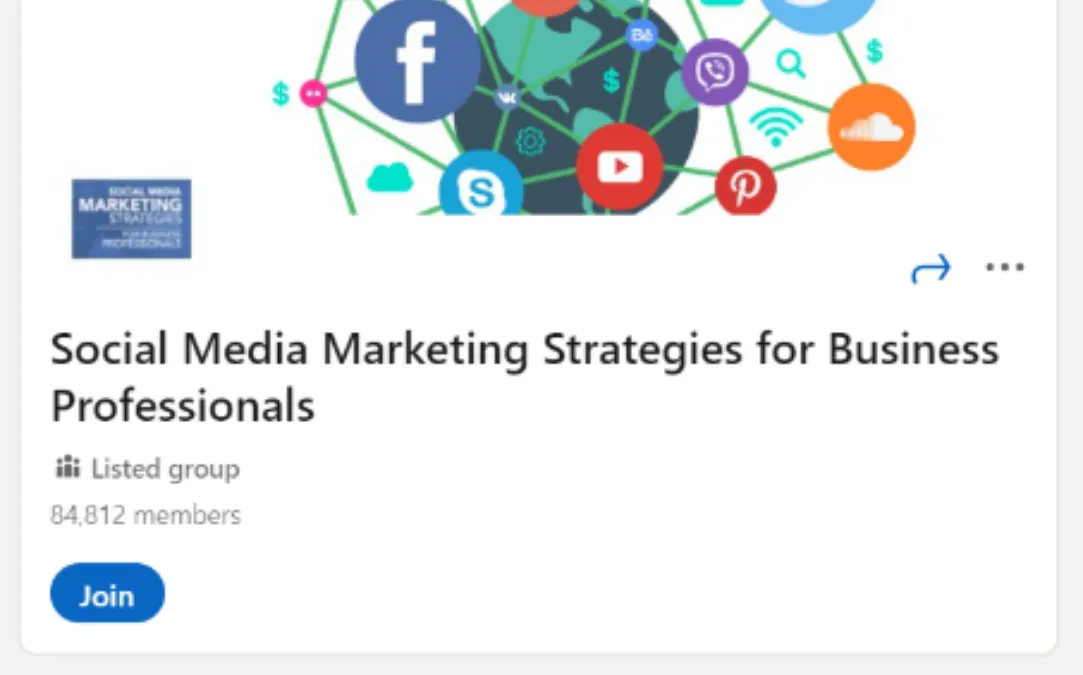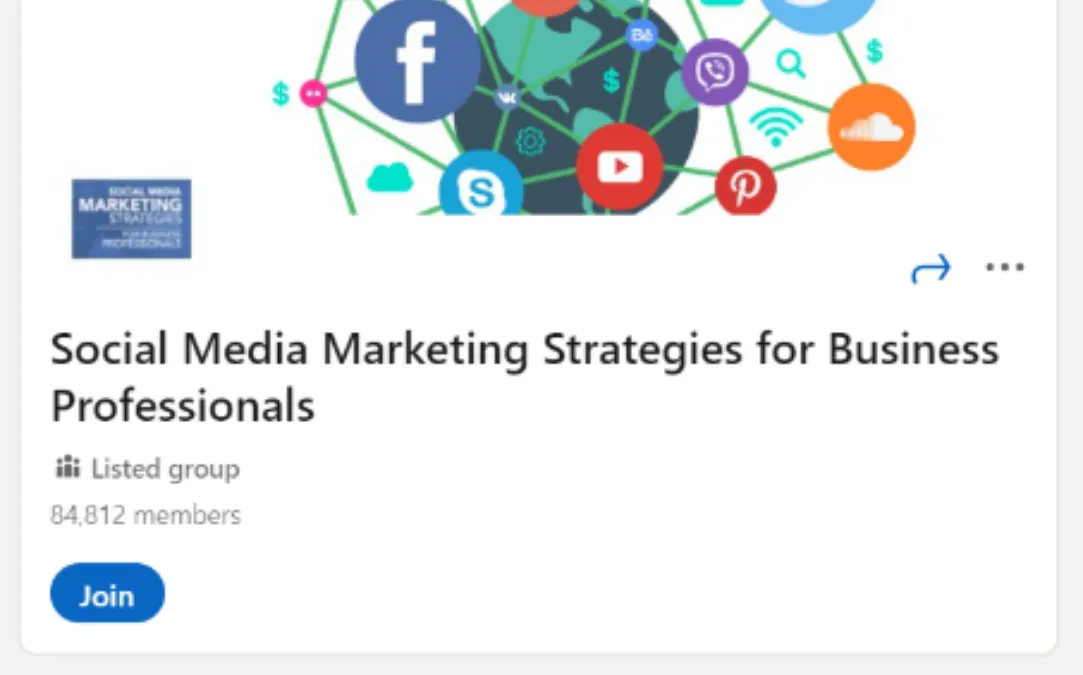 5. Ad Age Discussion Group
Ad Age Discussion Group is the marketing industry's most reliable news source, offering insights about vital topics in digital media. With more than 170,000 members, Ad Age Discussion Group provides a space for decision-makers and disruptors in the marketing and media landscape.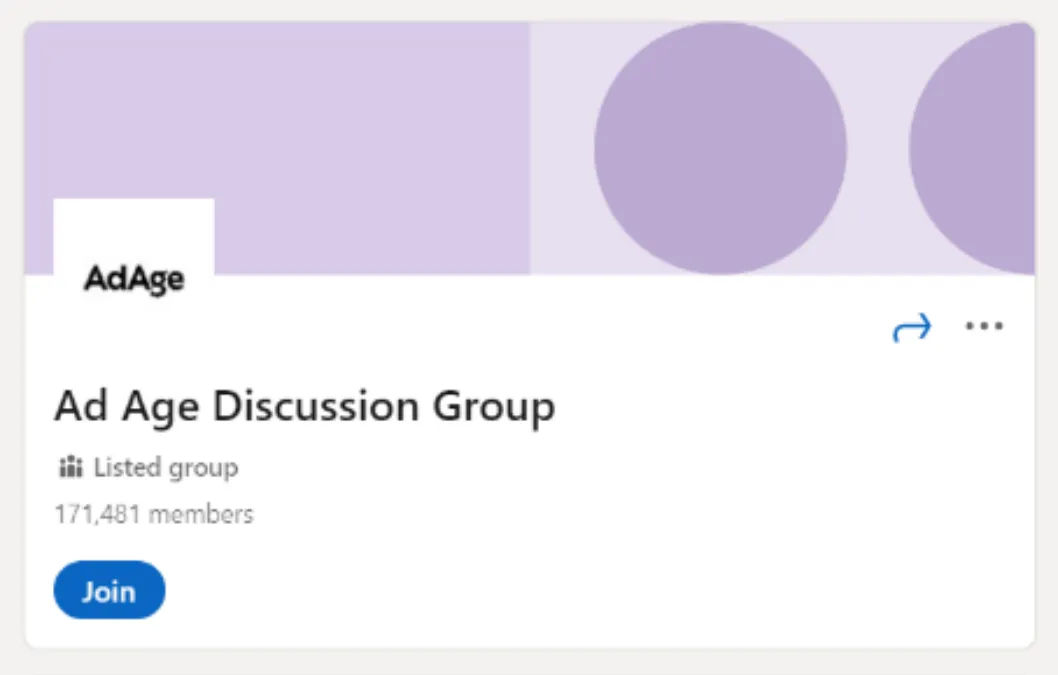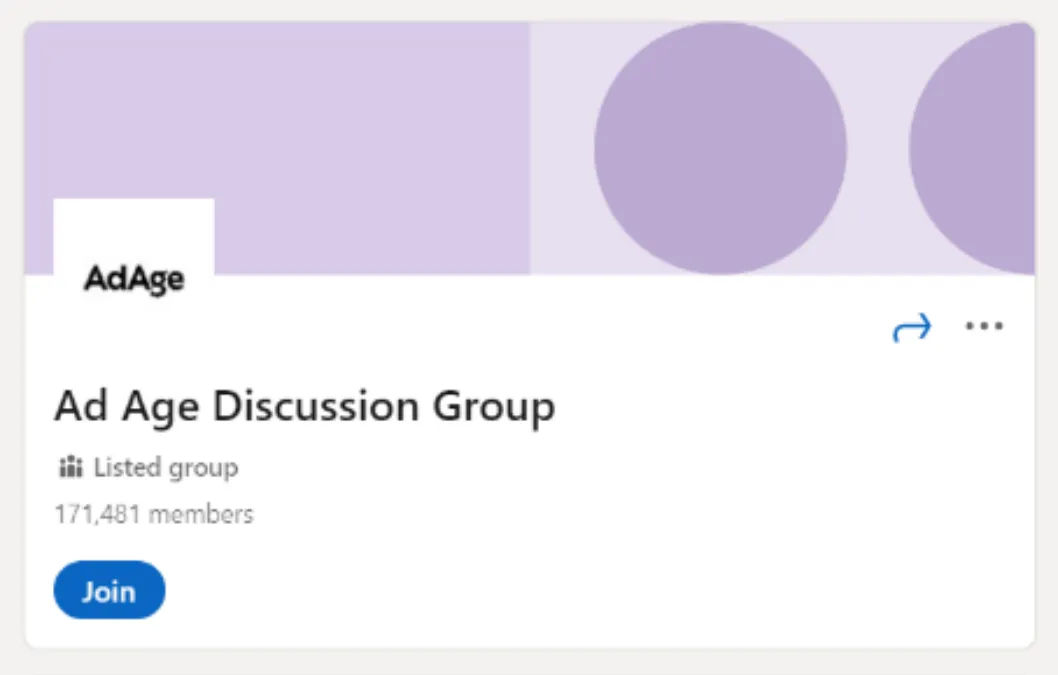 Leveraging SocialPilot for LinkedIn
LinkedIn can greatly benefit various areas of your business, and you should leverage it. But implementing a LinkedIn strategy can be overwhelming, especially if you're just starting out.
Thankfully, social media marketing tools can help make your work easier and achieve more measurable results.
But which one is ideal for you?
Enter SocialPilot! A tool to automate your social media content on LinkedIn and other social channels.
SocialPilot seamlessly integrates with LinkedIn Marketing Solutions enabling you to efficiently manage all your LinkedIn accounts and engage with your network from a single platform.
With a social calendar feature, you can easily view your content strategy at an account or group level. This functionality provides the additional benefit of reassessing your LinkedIn marketing strategies on the go.
Moreover, we have reporting and analytic tools to help you understand your data and target audience on LinkedIn.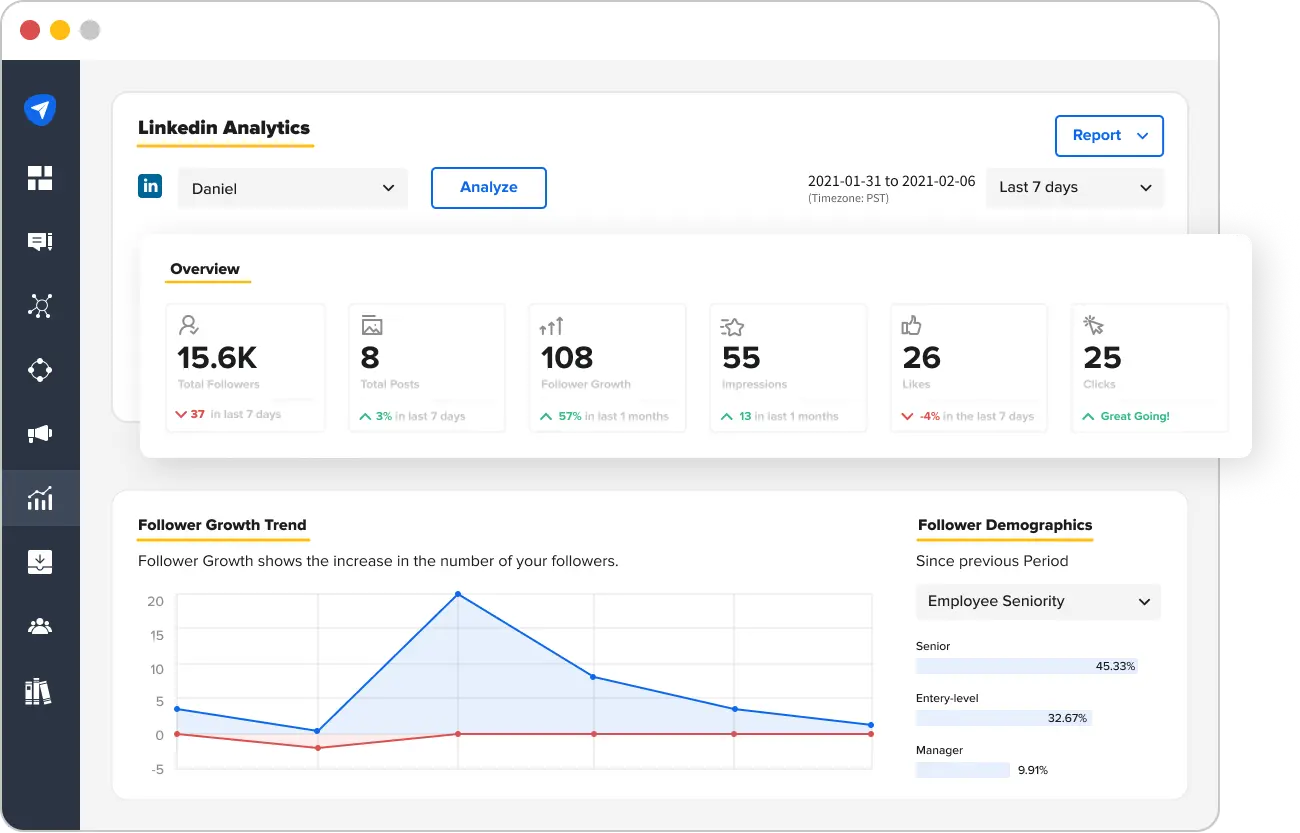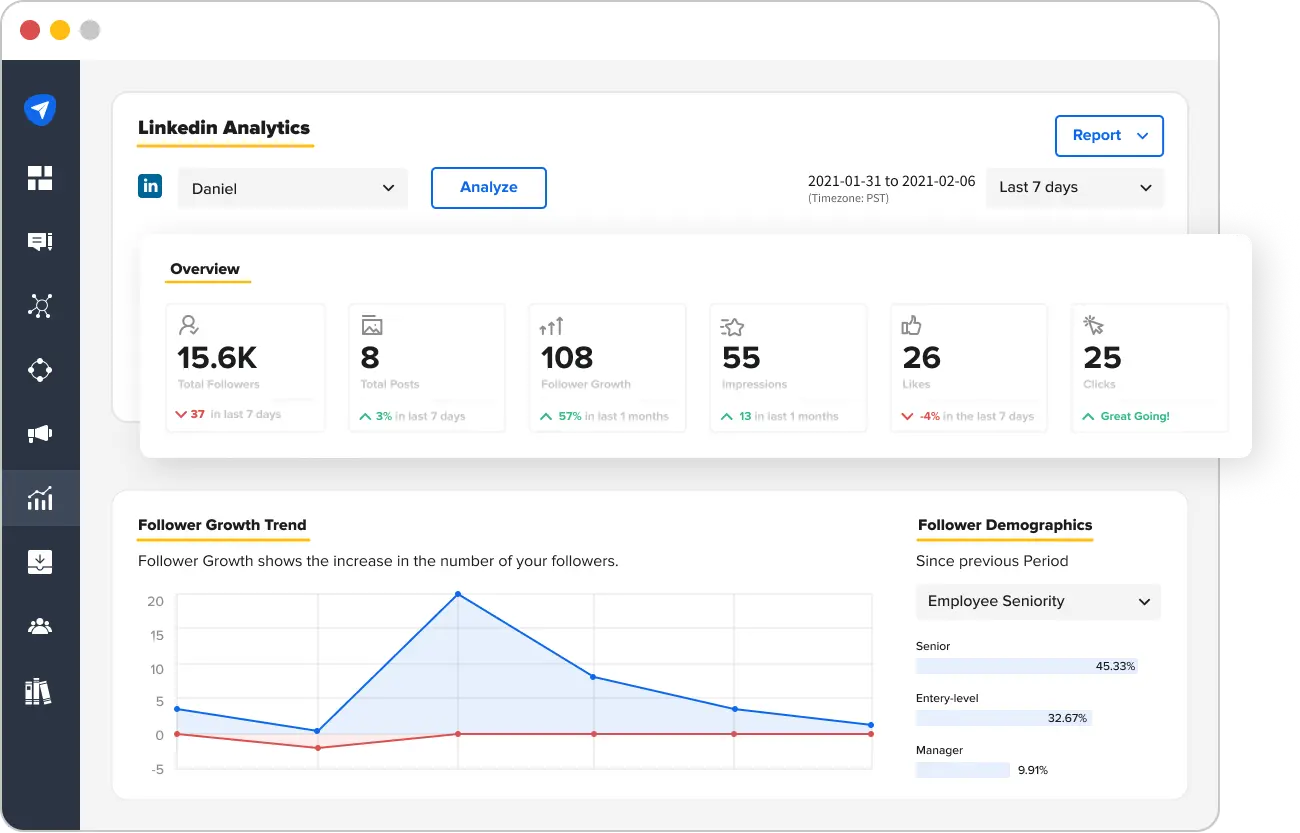 Using SocialPilot can help you eliminate uncertainty and make more informed decisions by measuring your LinkedIn performance.
Conclusion
With a few smart searches, you can easily find LinkedIn Groups that can help contribute to your business growth. However, simply joining a group is not enough to achieve the desired outcomes.
Being an engaged and active group member is essential to create long-lasting connections. You must share helpful and reputable content within LinkedIn Groups to position your business as a thought leader.
Lastly, having a well-defined strategy and knowledge of best practices is critical when participating in LinkedIn groups.