More and more companies are throwing traditional marketing out the window. Old-school techniques are uninviting, boring, and slow.
In comes gamification for marketing.
This marketing strategy allows users to personally engage with your business and have the opportunity to achieve or win something along the way.
Chances are, you see gamification in marketing all the time without even realizing it. The best marketing techniques market to you when you least expect it. By the end of this guide, you'll be able to use these strategies, too.
What Is Gamification for Marketing?
Gamification in marketing involves leveraging game-like elements to promote your business.
A great example is adding scratch-off tickets to email marketing campaigns. Companies send a virtual lottery ticket to subscribers who use their cursor to virtually "scratch off" and reveal what's underneath.
The result could be discounts like free shipping or merchandise.
Right off the bat, you can see a few clear positives. It's engaging. You're doing something different than the competition and allowing your subscribers the opportunity to win something in exchange for their time.
There's science behind why this is so effective. Experts believe gamification for marketing increases dopamine in the brain, which provides a feeling of pleasure and positivity. This becomes an immediate association with your business which shines a big positive light on your brand. People begin to associate that feeling with you which in turn, has a ton of good side effects.
Benefits of Using Gamification for Marketing
There are very few downsides to gamification for marketing other than the process of setting it up. Let's take a look at some of the main benefits.
Increase and Improve Engagement
Gamification not only "increases" engagement, but also "improves" engagement. There's a difference. You can always increase your engagement, but it doesn't mean people will take action. However, you're creating customers or clients when you improve overall engagement.
Games encourage people to interact with your brand and create a real relationship. They'll remember you, and are likely to come back to enjoy whatever your gamified campaign has to offer.
Grow Brand Awareness
People love it when they have the opportunity to win stuff. We're constantly attracted to anything associated with a giveaway. Once again, there's a lot of psychology behind this.
The word "free" is often a death sentence in the marketing world because it can reduce your email results, send you to the spam folder or get your PPC campaigns blacklisted. Luckily, there are other ways to entice people to your brand without giving stuff away for free.
By including gamification in your marketing campaigns, you can create a rollercoaster of emotions. This increases their connection with your brand and increases the chances of them telling someone else about you, bringing them back for more.
Gather More Customer Data
Data is king right? We're always trying to get people to enter their information in exchange for lead magnets like e-books, swipe files, and free content.
What if all you had to do was give someone a chance to spin the wheel of fortune in exchange for an email subscription? You can also gather information about demographics and interests that you can use to better target your marketing.
Makes You More Interesting
Research shows younger generations are harder to reach with marketing. Kids are growing up with a "skip ad" button in the corner of every screen. Even if they have to watch an ad, they often tune them out.
However, they are less likely to skip the ad if it asks them to do something or invites them to try a game while they wait.
In general, younger generations are less likely to shop based on ads and are more emotional with their purchases. They prefer to buy from companies they like, even if that means paying a little more.
Types of Gamification in Marketing – How Gamification Can Be Used in Marketing
Gen Y and Gen Z are the consumers of the future. They have an attention span of eight seconds, so you need to attract them quickly.
Here are a few ways to do that using gamification.
1. Playable Games
The most obvious way to include gamification in marketing is with actual game play. This doesn't always have to be super fancy. For example, designing your own kitchen before purchasing the cabinets from a kitchen remodeling company.
Another example is Chipotle creating a playable game modeled after their popular "A Love Story" film.
Doing so allows the user to picture their brand new kitchen before it's complete. Plus, they feel like they have an actual role in the design process. You can skip of a bunch of steps in the sales process because the user tells you what they want without even realizing it.
2. Games of Chance
Games of chance give users the opportunity to win something by spinning a wheel, drawing a number, or scratching off a ticket.
Car dealerships are known for this strategy—1,000 people receive keys in the mail, and they're told one key will fit in a brand new Honda down at the dealership. Everyone rushes down to the car dealership, which provides the company with the opportunity to sell to all those people. It's worth giving away one free car in exchange for the new business and brand awareness.
This strategy can be used by ecommerce businesses, retail stores, restaurants, even service providers. Features like digital scratch-offs or virtual wheels make it easy to send these types of games through email as well.
3. Contests and Leaderboards
This is similar to a game of chance but instead, it's a contest involving community and competition. For example, a brain training app could have users take a test for free and the score is displayed on a leaderboard stating the app helps raise your score.
Duolingo uses a similar approach to keep users engaged with their app and encourage users to sign up for their paid version.
If you find you're scoring low, you might consider paying for the app to get more chances to raise your score. This gamification marketing strategy works great in competitive industries like fitness, gaming, and sports.
4. Rewards Programs
Rewards or loyalty programs are another popular example of gamification for marketing. Have you ever been to a coffee shop that tracks your points every time you go? You earn so many points for each dollar spent with the opportunity to get free things such as bagels, pastries, and coffee.
Starbucks does this with their "My Starbucks Rewards" program. It encourages people to come back to that coffee shop to earn (or redeem!) their points. People will go out of their way to go to a Starbucks instead of a Dunkin Donuts because they know they're working towards a free reward.
Gamification for Marketing Examples
Here are some real-life examples of gamification—and why they work. Use them to inspire your own campaigns.
1. State Farm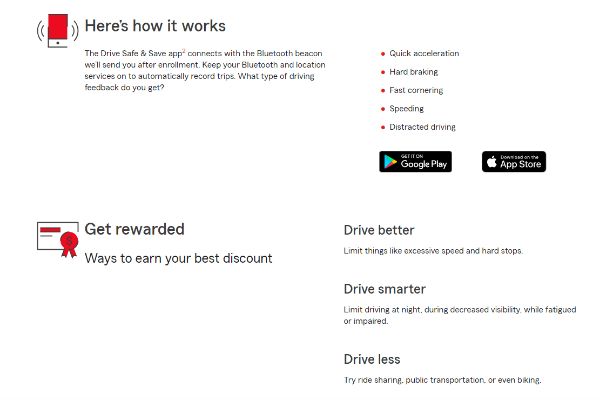 You've probably heard of the "Drive Safe and Save" app from State Farm. When you sign up they send you a device to attach to your car that records and tracks your vehicle's activity while you drive.
Factors such as quick acceleration, hard braking, speeding, and distracted driving lower your score.
As you increase your score, the amount of money you save increases. This is one of the best examples of gamification in marketing I've ever seen. It takes a mundane daily activity such as driving and turns it into a fun, memorable experience.
2. McDonald's
Another popular example is the McDonald's Monopoly game. It's so popular that people have created guides on increasing your odds of winning.
The game offers a tiered incentive structure, which drives engagement. By dangling a small reward, such as a free order of fries or a soda, users are more likely to keep trying to win that big prize.
People have the opportunity to play the game online to win up to $100,000, free vacations, hot tubs, cars, and more. To win, users have to collect stickers from food boxes and soda cups. Some contain instant rewards such as free food, while others require you to go online in order to win smaller rewards like cash or gift cards.
This tiered reward system is incredibly powerful and adding the gamification element with the Monopoly theme makes it better.
3. Domino's
The Domino's app has paved the way for gamification in marketing by making the process of ordering a pizza fun, simple, and fast. You create your own pizza and progress in the app as you add toppings, change the crust, and play around with sides and drinks.
Then, you see the Domino's Tracker, which tells you what step of the process your pizza is in. The bar fills up as the worker prepares the pizza, puts it in the oven, and then tosses it in the car to deliver.
It's simple, and it keeps you engaged while you wait for your pizza to arrive.
Best Practices for Creating a Gamification Marketing Strategy
Now that you've seen some types of gamification used in marketing, let's look at how to make the most of your campaigns.
1. Know Your Audience
Get clear idea of your target customer persona before adding gamification to your marketing. If you don't know who you're marketing to, your campaign will fail. Know your target audience, understand what makes them tick, then create a campaign.
Who are they? What gets them excited? What pop culture references are they familiar with? Use that info to build an irresistible game.
2. Keep It Simple
One of the reasons why the examples above work is because they're simple and have a low barrier of entry. For McDonald's, all you need to do is peel a piece of paper and enter a code, which takes a few seconds.
If you make it complicated, fewer people will participate. If there are too many rules, people will feel their chances of winning are too small and won't bother. Keep it simple and streamline the process as much as you can.
3. Offer a Tiered Reward System
The McDonald's tiered reward system works because you almost always win something. Even if you don't win a big prize, you might win a fry or an ice cream. Best of all, you're not going to use that free Big Mac reward after you just had one, right? You're going to come back again for something else and another opportunity to win.
4. Keep Them Engaged
The State Farm app does a great job of keeping you constantly engaged with the reward system. This keeps the game—and the company—fresh in your mind. If there are long periods between interactions, users will lose interest.
5. Encourage Sharing
Offer ways for people to invite their friends to participate. Many interactive and competitive games do a nice job with this. A clickable link allows someone to let their friends know they're participating in something, which can direct new people to your offer.
You can also offer additional entries for sharing, depending on the type of game you create.
Gamification for Marketing Frequently Asked Questions
What is gamification in digital marketing?
Gamification in digital marketing is the process of adding gaming elements to your online marketing campaigns. These can be rewards programs, games of chance, and actual gameplay.
What is gamification in marketing?
Gamification in marketing involves adding gameplay, competition, and rewards to your marketing campaigns. This might include online games, scratch-offs, stamp cards, or any other methods that attract your audience with engaging elements or chances to win.
How much do marketing campaigns with gamification elements cost?
Gamification is a billion-dollar industry so don't expect it to be cheap. The cost will depend entirely on what you're creating and what industry you're in. If you're looking to level up your marketing campaigns, we can help.
What are the benefits of gamification in marketing?
Gamification is fun and engages users more than other forms of marketing. It also helps drive brand awareness (people are more likely to share games when they are having fun!) and can help businesses gather crucial customer data that can be used for retargeting or marketing personalization efforts.
Conclusion: Gamification for Marketing
Gamification is a powerful marketing strategy that can engage your audience, drive social proof, and increase sales.
Generating interest in your business is always a challenge and keeping attention is even more difficult. Adding gaming elements to your marketing campaigns increases engagement and keeps you fresh in the minds of your ideal customer.
Have you tried gamification in your marketing? What worked and what didn't?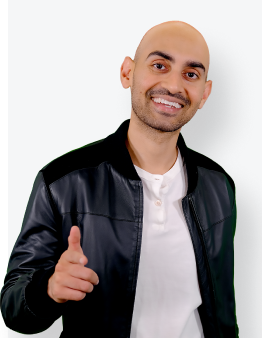 See How My Agency Can Drive Massive Amounts of Traffic to Your Website
SEO – unlock massive amounts of SEO traffic. See real results.
Content Marketing – our team creates epic content that will get shared, get links, and attract traffic.
Paid Media – effective paid strategies with clear ROI.