Who knows your target audience better than your team? Your clients themselves. Users with their demands, likings, and desires are mostly the voices that go unnoticed as companies seek to have a smooth user experience.
Having a good team's commitment, enthusiasm, and hard work will not compensate for the gap in knowledge between what your customers need and what your team believes they will require.
User experience (UX) research overpasses this imbalance throughout the UX design process, making sure that your company ends up saving resources, expanding loyalty, and providing the best UX for each and every user. Discover more about UX research, its solid business importance, and what to test first.
How can organizations employ UX research?
User experience research focuses on ensuring that your customers have a pleasurable interaction while using your service or product. It is critical to consider UX research from the start of any project, as making changes later can be costly and time-consuming.
Here are some ideas for how businesses can perform UX research:
Ensure that you know who your intended audience is and what they require from your service or product.
Spend some time learning about the user journey — what actions do they take to accomplish a task? Where do they become perplexed or disappointed?
Data and feedback should be used to continuously enhance the user experience. Check your product or service with actual users on a regular basis and take note of their feedback.
Don't start from the beginning. To get started, there are various off-the-shelf methods and digital options for UX research.
Ensure that your project has adequate resources.
Three useful practices in UX research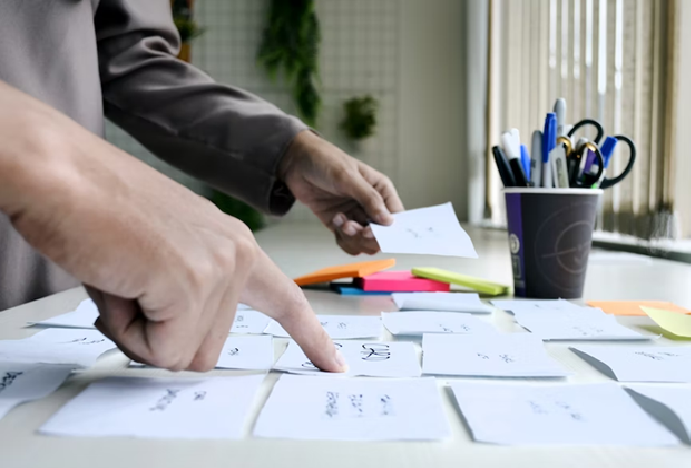 The UX research method plays an important role in your analysis. You need to consider the pros and cons of different techniques. For example, there are methods that are cheap and easy but can take a lot of time when it comes to analysis.  Another limitation is your available resources, which will dictate when, how much and what type of UX research you can do. We selected  a couple of methods for you that combine affordability and quality at the same time. Let's take a closer look at each of them.
Usability testing
The process of evaluating a product or service by checking it with actual users is referred to as usability testing. Throughout a test, respondents will typically attempt to finish basic tasks while observers witness, listen, and take down notes. The goal is to pinpoint any design flaws, gather qualitative and quantitative data, and assess the person involved in overall product satisfaction.
Usability testing allows both design and development teams to discover issues prior to them being programmed. The sooner problems are discovered and resolved, the less pricey the modifications will be in aspects of both staff time and potential schedule impact.
UX survey
Among the most widespread UX research methods for gathering both qualitative and quantitative feedback from your customers is the UX survey. It assists you in better comprehending customer habits and determining what appears to work and what does not, allowing you to prioritize adjustments to your product's UX.
UX surveys provide a cost-effective way for a SaaS business offering long-term growth to gather customer feedback and make data-driven judgments. UX surveys can help you identify conflicting points in your product's UX design and provide you with the information you need to improve the user experience.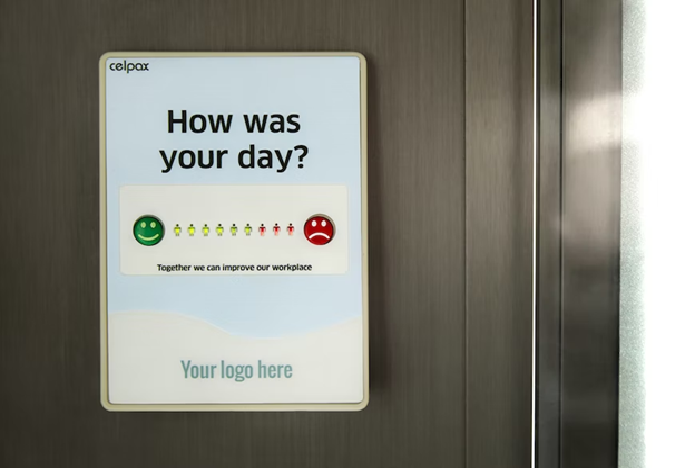 Session Recording
Session recording is a descriptive research tool that records website visitor surfing sessions in real-time, allowing you to observe the recordings afterward to gain a deeper visitor behavior perspective. It allows marketers to comprehend a user's entire route on their website, which includes clicks, scrolls, and mouse movements, among other things.
Session recording enables detailed evaluation and study of visitors' browsing activity, the realization of experience breakage, and the identification of friction sectors, which then aids in the repair of what is damaged and the optimization of UX, resulting in higher conversion rates.
Session recording records your users' actual life cycle on your webpage so you can find out which parts of it lure them the most, pushes them deeper into the sales funnel or causes them to fall out, diverts attention from a page's primary CTA, resulting in low sales, and so on. Such information allows you to make confident, data-driven strategic decisions.
What are the consequences of skipping UX research?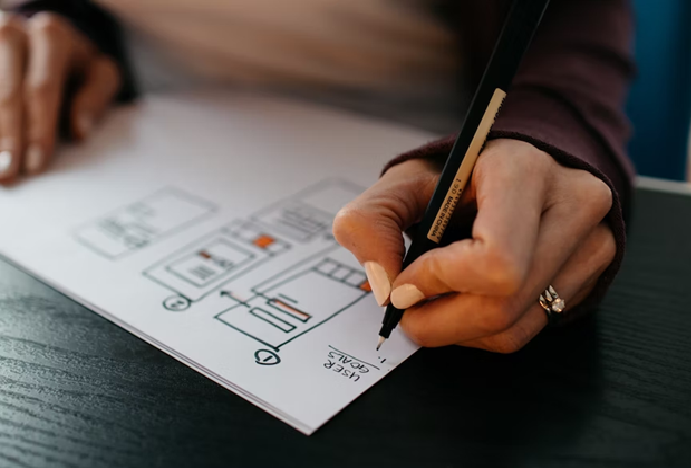 Companies recognize the consequences of bad decisions: lost money, time, brand image, and occasionally even the entire organization.
Trying to skip user research will frequently result in poor corporate strategy based on anything other than factual customer feedback, such as:
Preoccupation with fashion and design trends. Designers are frequently enamored with the newest trends and believe that if they do not implement them, they really aren't in tune with the times.
Emotional commitment. Creators and product owners frequently allow their own emotions to affect their capacity to recognize where enhancements could be made.
Personal views. Many executives generate decisions based on deeply held values and allow their egos to take precedence over acknowledging user needs.
In the end, it is clear that implementing UX design can benefit companies in a variety of ways. In addition to increasing customer satisfaction and conversions, it can also contribute to lowering support and product production costs.
Moreover, satisfied clients are more likely to participate in favorable word-for-word marketing, which can support attracting additional business. As a result, companies that invest in UX design can anticipate seeing remarkable long-term growth.
No time to underestimate UX
In this blog we have considered a simple but important part of UX research. There are many other methods of conducting this analysis, but you can start with the basics. There is no need to doubt the importance and usefulness of UX research, so we advise you to start implementing it today!