Studies show only 5% of B2B buyers are ready to buy right now. You can't force the other 95% into a buying position by spamming them with nurture sequences.
When people are finally ready to make a purchase, your goal should be one of two things:
Customers recall your brand, or at least; 
They recognize you in a lineup of other brands.
If you haven't invested in brand awareness marketing then the opposite will happen. Your audience will flock to brands with a strong reputation because they don't associate you with their need.
In this article, you'll learn what brand awareness marketing is and how to become the only obvious choice when the prospect is ready to buy.
What exactly is brand awareness? 
Brand awareness is the recognition and familiarity that users and consumers have with your brand or product.
Brand marketing is the most powerful weapon in your growth arsenal. When done right, it works tirelessly to build your reputation. 
Brand is how you win in crowded markets. It's what builds shortcuts to your solution in your customers' minds when it comes time to decide which is right for them.
Brand awareness marketing is the way to accomplish that. It's the sum of activities to help your brand become the instinctive choice for consumers.
Those strategies are built on two components: brand recognition and brand recall.
Brand recognition happens when your target audience recognizes your brand when they see it (even if they've never used your solution). This level of familiarity means you have successfully made it past "obscurity." Your brand is now closer to being chosen when the need arises.
Brand recall goes a step further. It happens when a customer can name your brand when reminded of what you sell (aided recall) or without that reminder (unaided recall).
Brand awareness marketing's most formidable opponent is direct response marketing. Direct response aims to generate immediate action by asking customers to do something. Brand awareness marketing aims to make your brand the name people think of first and trust above all others.
While direct response is still popular, it's not what it used to be. 
There's too much competition today asking people to take action. Consumers need trust to drive decision-making and loyalty. 
You're not guaranteed to reach your customers when they need you. Hammering people who aren't ready to buy with cold calls and nurture sequences isn't likely to be profitable.
If you want to direct more of the 95% of consumers that aren't yet ready to commit toward your brand and away from competitors, brand awareness marketing is the way to go.
Why brand awareness matters: the Canva example
To get more eyes on your brand and build trust, you must understand and communicate why you're different. What makes you the right solution to a specific problem?
It's becoming increasingly difficult to stand out on qualities like features and customer service alone. Brand awareness solves this. Anyone can create a chatbot, but there's only one Drift. 
Take Canva, a graphic design tool that offers similar features to Adobe InDesign and Illustrator, Figma, and Sketch. Despite its competitors having more advanced features, Canva boasts over 60 million monthly active users and is currently valued at $19.5 billion.  
Canva's popularity comes from understanding who their customers are and being visible to them. It's a platform that empowers non-designers to make visually impressive designs without any training or technical expertise. 
Early on, Canva teamed up with tech influencer Guy Kawasaki to advocate their mission as "Chief Evangelist." Canva tripled their user base in two months. 
Rather than competing against the likes of Adobe with paid advertising, Canva puts effort behind social proof, getting featured in tech publications and sharing tweets from active users helping to grow awareness with its target audience.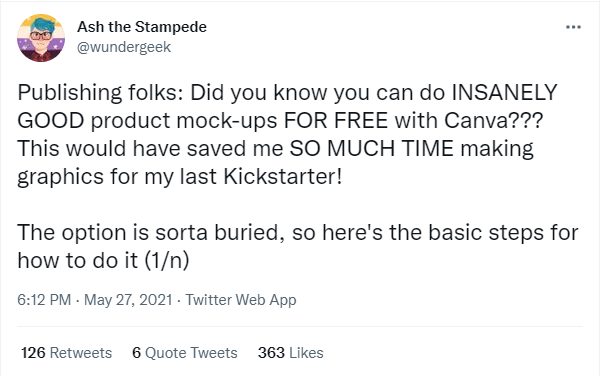 From there, Canva can rely on the product's strength to empower and deliver value to users, resulting in further social proof. And the wheel keeps turning. 
Canva doesn't have the household name status of Adobe. But it knows how to reach its target audience and earn trust, recognition, and brand equity that fosters customer loyalty and powers growth.
In another example, digital marketing agency Red C conducted a study to uncover how searchers interact with the Google SERPs. While it was a small sample size, it illustrates the influence that branding has on buying decisions.
When asked by researchers to perform tasks such as shopping for a cruise holiday or a new party dress, 82% of participants selected a brand they were already familiar with, regardless of where it ranked in the SERPs. 
"For example, for the search term 'king-size duvet covers', someone clicked on Matalan, which ranked in position nine in the organic results," said Diana Agop, Planning and Insight Executive at Red C.

Having a go-to brand in mind led respondents to scroll down and look for that specific brand regardless of the ranking." [via Econsultancy]
Matalan's brand marketing efforts clearly made an impact; a strong brand identity outweighed its SERP ranking. 
How to increase brand awareness and become top of mind
Brand awareness marketing is not marketing to the masses. The goal is not to throw spaghetti at the wall to see what sticks. 
To get in front of the right people, stand out, and ultimately get chosen, start by putting your resources behind three key areas.
1. Identify the channels where your audience is most active and double-down
There can be a temptation to get your brand widely recognized by running a blanket campaign that targets all major platforms. 
Not only is this resource-heavy, but you also risk missing the nuances of social media platforms. This can mean potentially alienating your audience before you've really got going. 
A video of you dancing around the office, for example, might go down a storm on TikTok, but it's unlikely to perform as well on LinkedIn. The audiences are just too different.
Start your brand awareness campaigns where you know your audience is active (turning up regularly, liking content, commenting, and sharing) and create content and creative that's suited to those channels. 
There will always be some element of trial and error and testing the performance of different platforms. But you can make an educated guess on where to focus your efforts by comparing customer personas with platform demographics data. 
Facebook is most popular with 25- to 34-year-olds in the US, whereas nearly seven out of ten Pinterest users are female. And where LinkedIn's largest age group is those aged 46 and over, Snapchat reaches mostly 13- to 34-year-olds. 
These generation- and gender-spanning audiences will be receptive to different kinds of brands and content. You need to establish a comprehensive view of your target customer, so you know which brand awareness campaigns will offer the best possible return on investment.   
As well as learning where your audience is, think about the intent behind their use of these platforms.
Here are some statistics to give you an idea of how usage and motivations differ:
Each platform serves different needs. For your brand awareness marketing to have an impact, it must meet the right needs in the right place.
Tap into niche communities to further understand the questions your audience is asking. For example, Indie Hackers is a community full of entrepreneurs, makers, and marketers sharing their experiences and seeking advice:
Take the insights gleaned from these communities to reverse engineer customer sentiment and pain-points. Use this when ideating blog post topics and creative campaigns to create a message that resonates.
Create awareness campaigns that work to the strengths of each platform
Cross-posting content is ineffective. Every social network has its own content specifications (e.g., video length, character limits, etc.) and consumption behavior. So it's important to diversify brand awareness content. 
Mailchimp uses highly visual content on Instagram aimed towards creatives: 
But they use a slightly more formal approach on LinkedIn, with a professional brand voice and content based around news, features, and integrations:
Use what you know about your audience and where they're most likely to interact with a company like yours to build brand awareness strategies for each platform. 
Start with the channels you have experience in. For example, if you've successfully grown an audience on LinkedIn at previous roles or ventures, start there (as long as this is where your audience is active). 
Once you've created a system on one channel, experiment and scale with new ones.  Repurpose your most successful campaigns to suit new audiences. 
2. Encourage sharing by tapping into network effects
Viral marketing is hard to replicate. It's far easier to encourage a specific audience to share something that they believe in.
If viralty is a priority, use constraint and rely on existing resources. For example, stock image platform Dissolve hit over 2.7 million views with "This is a generic brand video" made entirely of footage from the company's website:
Dissolve boosted their brand awareness by boldly poking fun at some of the ways their customers use their footage. It struck a chord with their audience and took off. 
Build influencer relationships that align with your values
To access "other people's audiences", build relationships with content creators, thought leaders, and other startup leaders building their personal brands. If their values align, they will have active and engaged audiences full of your ideal customer. 
How do you build these relationships? The common answer is to "add value." But the advice around this is misleading.
Most industry influencers don't care if you share their content on social media or link to them in your blog post (unless you're a well-known brand).
To get their attention, help influencers get what they value most. Let's say they're a regular guest on other people's podcasts—can you hook them up with a podcast connection?
For example, Rand Fishkin loves talking about his startup, SparkToro. Any brand reaching out to Rand with a podcast spot offer might mention how their audience would get value from SparkToro (as demonstrated in his conversation with Landbot):
Other ways to get influencer attention include:
Affirm opinions. Is the influencer opinionated on a certain topic? Feature them in your content and back up their opinions (as long as you believe in it too).
Get them featured. If you're writing for well-known publications, reach out to target influencers and ask them for a quote. You get unique insights for your content, and the influencer gets their name in front of a wider audience.
Make introductions. This isn't limited to podcasts. Are you connected with other influencers or experts that they should meet? Most influencers love meeting other smart and like-minded experts.
Appeal to the interests of journalists and editors
Looking to get a surplus of attention? Nothing quite beats digital PR.
Create content that feeds the interests of journalists and editors at industry-leading and mainstream publications. This can include:
Data-driven reports. Survey a large segment of your audience to collect a statistically significant sample size. Organize that data into trends and present it in an in-depth report.
Industry commentary. Provide your view on a specific trend happening in your industry. Breakdowns are an effective way of doing this, providing journalists with unique takeaways that add value to audiences.
Creative and reactive content. Share your opinion on a recent industry event. Your expert insights may peak interest and jumpstart critical discussions.
For example, every year Pipedrive creates a new version of their State of Sales report:
They survey hundreds of sales professionals and report on their findings, providing industry experts with unique data and statistics to cite in their own articles. They've been picked up by authoritative sales, technology, and marketing publications like MarketingProfs, G2, and Coschedule.
Get the gang together with side projects
Building influencer relationships can take time. Speed the process up by creating "side projects" and getting several experts involved in the creation and launch process.
Mention did this when creating their Influencer Marketing Stack (IMS), partnering with other experts and brands to provide unique insights, resources, and advice:
They launched IMS as a standalone product, garnering over 2,000 upvotes on Product Hunt:
While Mention had some brand equity behind them, you can replicate their success by galvanizing several influencer relationships as part of a single launch. Create an exceptional content asset, treat it like a product, and provide contributors with everything they need to help spread the word for you.
3. Captivate audiences by telling the stories that move them
Seth Godin once said, "Marketing is no longer about the stuff you make, but the stories you tell."
This doesn't mean you can use storytelling to get away with a subpar product. You still need a viable product that serves a need in your market.
The take away from Godin's words is that the narrative you create for your brand is what connects you to people and sets you apart. 
That's because our brains are wired for stories. 
"When you're lost in a good story, it's not arbitrary, it's not pleasure for pleasure's sake. It's biological, it's chemical, it's a survival mechanism."– Lisa Cron [via WRVO]
Stories establish an emotional bond. They're relatable. They give people a reason to care. 
As a marketing tool, stories incite a desire to learn more. 
AppSumo founder, Noah Kagan, does this brilliantly with his YouTube channel. 
Take this video of him telling the story about being fired from Facebook: "What I Learned About Depression After Losing $1B in Facebook Stock." 
The title is honest, authentic, and intriguing. Not many people, men especially, are open about depression. And who wants to admit to losing $1 billion in stock? The transparency is appealing.
It's also relatable. Maybe not the specific experience, but we've all been through struggles in our jobs. 
What Noah also does is bring hope: he's living proof that no matter how bad things get, you can go on to achieve success. 
By the time Noah reaches the end of his story, you're keen to learn more from him and his brand. It's a masterclass in B2B storytelling.
Tell compelling stories that hook people
Every successful story is built on the same foundational elements. Use these elements to tell stories that stick in your customers' minds and encourage them to share:
Plot and conflict. Establish a protagonist and antagonist. These are your characters. The protagonist is the good character that we cheer for when they overcome the conflict created by the antagonist. The plot is how this dynamic unfolds, and the plot must be as relatable as the character.
Character. To create emotional investment, use identifiable struggles you discovered in your user research. Pinpoint the emotions and characteristics to highlight, then weave those in with a telling backstory.
Setting. Create a time and place, and establish a mood by using descriptions of landscape, scenery, buildings, or seasons. Evoke experiences that are similar to what your audience is going through.
Theme. Give your story a central idea or belief. Make sure you understand why you're telling this story. This usually fits in with your carefully chosen brand strategy, such as your values and purpose. Your theme should be loud, clear, and easily understood. When it comes time to edit your story, chop everything that doesn't tie in with that purpose.
Form. Decide how you will tell your story: spoken word (e.g., a presentation), written (e.g., a blog or social media post), audio (e.g., a podcast), or digital (e.g., animation). Choose your medium based on where you aim to reach your target audience. 
These story elements can be applied in short form, such as to a single post (like Noah Kagan's story), and in long form to tell a consistent story across your entire brand.
Is it working? How to measure brand awareness
Your brand marketing strategy hinges on understanding your customer. To be that top-of-mind brand, you need to get specific about what they want and what they're trying to avoid. 
You learn this through your existing customer data and social listening.
Once you know that, you can determine the content that will motivate them to share—so you can get in front of more people like them.
Use quantitative and qualitative data to figure out pain points and desires
Dig into your existing data to find clues about what engages your audience the most.
This can be as simple as analyzing your top-performing content, emails, and landing pages, specifically which actions customers took from their first interaction to purchase.
Which landing pages did they visit?
Which emails did they convert on?
Which social or email links did they click through on?
Look for common emotional hooks that inspire action.
Does emotive imagery sway more customers?
Do certain colors or types of messaging get a stronger reaction?
Does influencer marketing or user-generated content perform better than branded content?
Quantitative customer data will tell you a lot about how people are interacting with your brand. What it won't do is unearth the "why." To figure this out, complement numbers with qualitative data.
Send feedback surveys via email. Ask your customers:
How did you hear about us?
What is it about us that made you choose us over our competitors?
What do you like most about our product/service?
On a scale of 1 to 10, how satisfied are you with our product/service? (Follow up with: Why did you give this score?)
What are your biggest challenges?
What do you think we could improve on to deliver more value?
Combined with the right metrics (more on those below), the answers to these questions will help you identify what makes you unique and appealing to your customers.
Use this insight to craft engaging content and inform your brand marketing strategy.
Use social listening to discover what customers are saying about you and their needs
If a brand is, as Jeff Bezos says, "What people say about you when you're not in the room," then social listening is putting your ear to the wall to listen in. 
Social listening tools like Sprout Social or Brand24 allow you to stay abreast of brand sentiment and industry insights across social media, blogs, forums, and other communities. 
With social listening, you can:
Learn the questions your audience is asking;
Understand what problems they're looking to solve;
Discover the types of content and creative that appeal to them;
Track mentions of key terms;
Gauge feelings about features, new offers, updates, etc., and;
Catch onto trends early.
Get an idea of your existing brand sentiment by monitoring keywords around your brand name and any public-facing members of your team. 
Take writing assistant platform Grammarly, which uses Sprout Social to monitor customer communication about their brand on Facebook, Instagram, Twitter, and Reddit.
They use the platform as part of their customer service outreach, but also to check out their brand health and competitive share of voice (how much of the conversation in their space is about them).
It's become such a powerful product intel resource for the company that they plan to make it a key lever for their broader marketing, product, and user research teams.
In a world where 64% of people want brands to connect with them (and help connect them with other people), taking the time to learn your audience's problems and desires is crucial. This is where the roots of brand awareness take hold. 
You can't measure everything, but these KPIs will help
There's no specific metric to determine if your brand awareness efforts are working. But there are KPIs to review to assess popularity and learn where to tweak campaigns. 
Use these numbers to get an overall health check on your level of brand awareness:
Direct traffic. Look at the number of people who typed your brand name or the URL of your website directly into the search bar. This will tell you how many people know your brand and are looking specifically for you. 
Overall traffic. This won't tell you exactly where people came from, but it will indicate whether the number of people viewing your content and spending time on your website is increasing.
Social media engagement. Assess the number of people following, commenting, sharing, and liking your content. This will indicate how many people are aware of your brand and what kind of impact your content is having. 
Combine these with the qualitative measures we mentioned above, like social listening and customer surveys, to understand who's talking about your brand and what they think of you. 
Make sure what people are saying on social media or in surveys matches the impression you want to make. If it's not, review your brand strategy to make sure you're connecting in a way that aligns with your UVP and mission.
Conclusion
With a well-executed marketing strategy for brand awareness, you can tell the stories that connect to people, and try to claim that prized top-of-mind position.
Start by getting into the minds of your customers. Establish their desires and what problems they're looking to solve. Use this to power your messaging. 
Continually measure performance, analyze trends, and listen to discussions around your brand and industry. 
To learn more about brand awareness marketing, look at our Brand Marketing Minidegree. The program helps you build a brand worth remembering and sharing.
!function(f,b,e,v,n,t,s){if(f.fbq)return;n=f.fbq=function(){n.callMethod?
n.callMethod.apply(n,arguments):n.queue.push(arguments)};if(!f._fbq)f._fbq=n;
n.push=n;n.loaded=!0;n.version='2.0′;n.queue=[];t=b.createElement(e);t.async=!0;
t.src=v;s=b.getElementsByTagName(e)[0];s.parentNode.insertBefore(t,s)}(window,
document,'script','https://connect.facebook.net/en_US/fbevents.js?v=next');