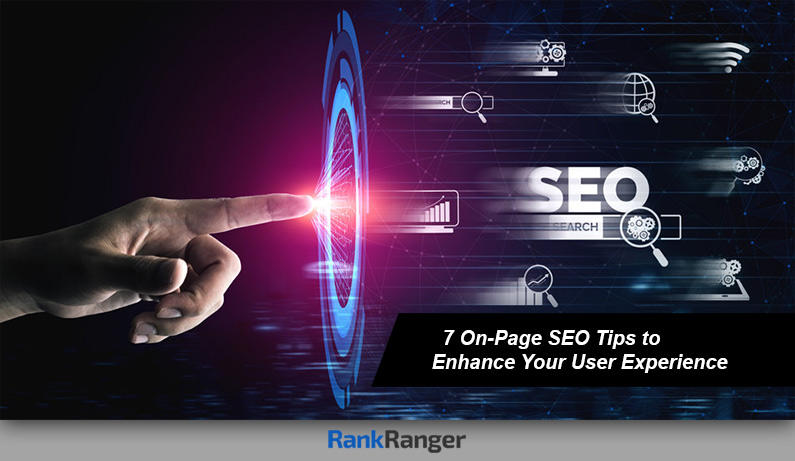 On-page SEO is crucial for the success of any website. It doesn't matter whether you're working on an existing one or launching a new one – on-page SEO strategies apply to all websites.
On-page SEO optimization is a powerful tool that helps your site rank higher on Google. Not just that, it also adds more value and interaction from every visitor to your website, increases content quality, keyword targeting, and more.
However, nailing that on-page SEO is easier said than done, and we can start by saying that it's all in the details.
In this blog post, we'll focus on seven effective ways to improve your on-page SEO that also enhances user experience.
Let's have a closer look.
1. Improve Page Load Times 
As technology advances, people's expectations of how long they should wait before a web page loads are higher than ever. In fact, a new study shows that if the page's loading time increases from one to three seconds – the chances of a visitor leaving are increased by 32%.
One question used to be uncertain for a long time – does page speed really affect SEO?
Luckily, Google has made it clear that page experience (how a user interacts with your content) is a part of its algorithm. This has been implemented into its Page Experience update.
Part of Google's Page Experience metrics is Core Web Vitals. Two components of Core Web Vitals are Largest Contentful Paint (LCP) and First Input Delay (FID).
Largest Contentful Paint (LCP) simply measures how quickly the pixels are 'painted' on the screen

First Input Delay (FID) measures how quickly a user is able to interact with the page
In other words, both of these metrics are concerned with how fast a page loads.
By reducing the time it takes for your website to load, you can actually enhance your on-page SEO while delivering a vastly superior user experience. Ensuring that your website loads as quickly as possible is one of the most crucial tweaks you can make to enhance your online presence.
The easiest way to get started with speeding up your site is to use the Google PageSpeed Insights tool. Just enter your site address in the toolbar, and you'll receive a comprehensive list of improvements you can make to reduce the loading time of your website, alongside an overall performance score out of 100.

2. Structure the Text 
When it comes to using heading ("hX") tags, there is always a great temptation to stuff as many as possible into your web page and take no note of the consequences.
Unfortunately, this tends to lead to an unattractive page layout that makes the simple act of reading your content all too difficult. Another common mistake is not focusing enough on titles and meta descriptions. When you search the internet, the titles and meta descriptions are the first segments you will see before clicking on a page. So you need to put extra effort into crafting them if you want to get your page on the top.

Some of the most effective tips and tricks on headings include:
Only use one H1 tag per page; more than one H1 is confusing for both search spiders and human readers. If you're using a blogging platform such as WordPress, your title will usually have an H1 tag and format.

Add relevant keywords to your H2 and H3 tags – make sure to make the content sound natural instead of keeping it SEO-stuffed only.

Use your primary keyword in the H1 tag, but don't forget to be creative and encourage the reader to continue engaging with your content.

Stick to a consistent scheme for "lower-order" heading tags. We recommend using H2 tags for sub-headings, and H3 tags for sub-sub-headings.

Depending on your CMS or blogging platform, you will need to research how to modify your heading tags to display them correctly. Ensure that you define your heading tag styles using CSS, as opposed to manually changing each one.
Remember that the ultimate goal of heading tags is to make your content easier to scan and understand. The overall structure is crucial for SEO, so take your time to plan out the structure of your content before creating it. This will also make it easier for you to target and specify the content, all while improving your optimization.
The title tag helps search engines get an insight into what your page is about. So it's important to use relevant keywords here because Google bolds terms that match the user's search. Moreover, this can also benefit your organic click-through rate, but more on that later.
3. Use the Power of Internal Linking 
When it comes to SEO, backlinks are usually the first thing that comes to mind. Although backlinking is undoubtedly a great SEO strategy – you cannot shun the power of internal linking.
Why?
Internal linking encourages the visitor to explore your content and spend more time engaging with it. So, the longer your visitors stay on your page – the better it is for the on-page SEO. Additionally, you'll be contributing to their overall user experience.
Talk about a win-win, right?
Furthermore, the correct use of internal links can help "sculpt" your PageRank and deliver maximum impact within search rankings.
The most fundamental aspect of proper internal linking is to ensure that every primary content piece on your site – articles, blog posts, polls, and other general pages – features at least one internal link leading to a relevant source page.
Here are some additional tips for you to use when optimizing your on-page SEO:
Make sense of the internal linking. For example, if you've got one article about on-page SEO and then another about general tips for SEO, these would be great to interlink;

Aim for an internal linking structure that drills down from broad to specific content;

Now and then, add some generic anchor text on occasion, such as "Click Here." Be careful not to overdo it – keyword-optimized anchor text can be powerful for internal links; yet, you never want to come across as being too spammy or pushy with your internal linking strategy.
4. Update Your Old Content 
You can never go wrong by generating new and high-quality content. However, what most websites forget to do is update their old content.
It's already up there – why not brush it up a bit and make it more relevant?
First, make sure to thoroughly analyze which pieces of content have performed well in the past. Make sure to check out their linking status and past engagements. This will point out which content is eligible for an update.
Secondly, see which keywords were used in the content and do a little research. Are they still relevant? Have they gotten too competitive? Can you still use them to your advantage?
After answering these questions, you'll know whether or not your content piece needs to be updated on keywords as well. Furthermore, creating a backlink strategy once you update the content can be immensely helpful for the piece to perform well again.
The most important part of this process is to not get stuck on content that doesn't need updating. That also goes for content that is just not relevant anymore.
I mean, would you read a piece on MySpace optimization?
Exactly.
Research the industry before deciding where to pour your resources when it comes to outdated content.
5. Increase Organic Click-Through Rate 
First of all, a lot of people have a general misunderstanding about what organic click-through rate (CTR) actually is.
Let's clear the air once and for all.
Organic click-through rate (CTR) is the ratio of people who click on an organic result in the search engine results page divided by the total number of searches for that exact term.
This, of course, can improve your on-page SEO and enhance your user experience.
A lot of people think they can't control the CTR, but I'm here to let you know that you definitely can.
I already mentioned some of the tips to help you increase the CTR. Just think about it, when you're on the internet, your decision to click on a page is usually based on either the title or meta description. This is why researching your target audience is crucial – you get a better insight into what type of language, tone, or even specific words would make them click on your titles.
To improve your click-through rate, find out which of your pieces has the lowest CTR. Only then can you start implementing some of the main aspects of CTR optimization.
6. Improve Content Quality to Reduce Bounce Rate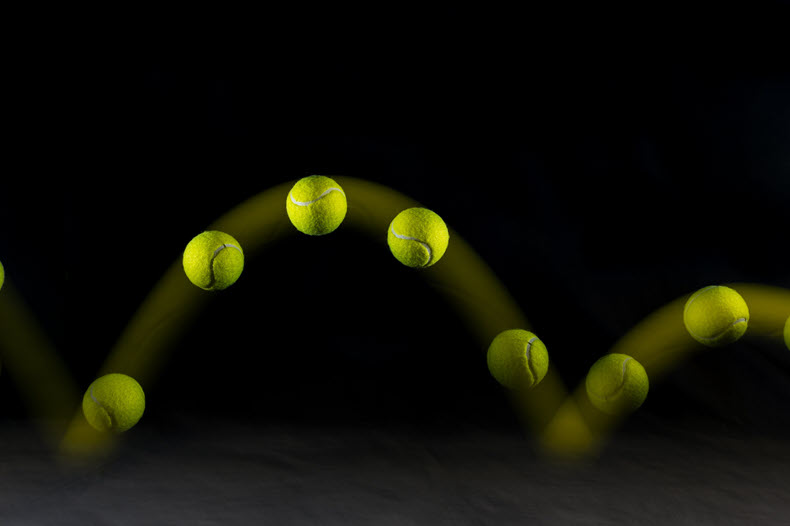 One way to improve your SEO is to focus on user metrics like bounce rate. Now I'm not saying that Google actually measures bounce rate when ranking sites. But, these user metrics are useful in understanding how actual users interact with your site.
If your bounce rate is relatively high for your content, it only makes sense to try to improve this metric.
So how can you reach this goal?
One of the most apparent, not-seeing-the-wood-for-the-trees tweaks you can make to your site is to focus on improving content quality. The better the articles/blog posts/whatever your visitors encounter when they click through from Google, the more likely they will click through to your other content.
Most of the time, marketers craft content strategies just for the sake of having them. This approach won't benefit your business nor your SEO game. Especially now in 2021, value is what most of the readers are looking for.
Your content needs to be informative, educative, consistent, creative, packed with examples, and properly linked. Make sure that your visitors will learn something new every time they read one of your content pieces. Google's algorithms are more advanced than ever, and they can read when your content has value. One way to bring this essence to your content is to link to authoritative pages, or even better, get authoritative pages to link to you.
Additionally, make sure you can offer something worthwhile and fulfill your promises of quality content. Also, ensure your presentation is impeccable – this also includes spelling, grammar, voice, and tone.
Finally, every quality content piece comes with stunning visuals – so don't forget to give your readers a dynamic layout.
7. Do Your Keyword Research 
As you can see, I mentioned keywords in almost all the points mentioned above. That's because they're the core of SEO. Keywords are the one way your targeted audience can find you online. If your keywords match a visitor's search, they will find you more easily.
Sounds simple enough? It's not.
Once upon a time, stuffing your page with keywords was an effective strategy; however, Google has advanced since then. On the bright side, no one wants to have to guess the keywords to use. So head over to your favorite keyword research tool and run a search on your primary keyword.
If you are looking for long-tail variations of your keyword, take a look at the related keywords or the questions filter.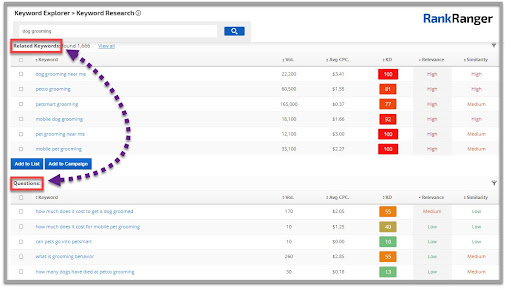 The Rank Ranger keyword research tool showing Related Keywords and Questions
Also, a great addition to any piece of content is to include terms from the Google Suggest database.
You can easily find these using the Rank Ranger keyword suggest report.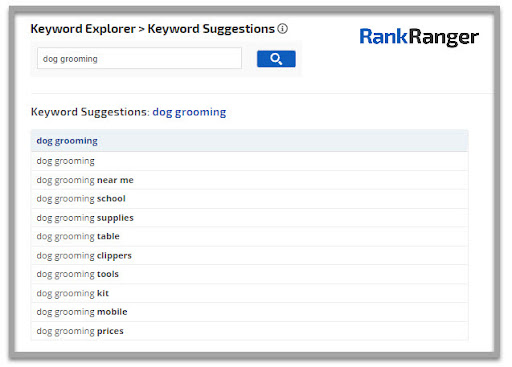 This tool is one of the fastest ways to get authentic long-tail keyword ideas based on the Google Suggest database. You don't get any search volume info, but that's not a problem as you're simply looking for additional phrases to mention "off the cuff". This will help you enhance your odds of acquiring long-tail traffic.
What you need to do to maximize on-page SEO is incorporate related keywords into your content to build up a targeted theme. This will help you rank better in the SERPS and give you more shots at long-tail keywords. Moreover, it will also assist your visitors in finding the right content for them.
It's vital to incorporate the keywords smartly and make them sound natural, as opposed to just dumping them on your page. Furthermore, looking into the volume of the keywords is a crucial aspect. For example, if you're a new website trying to crawl up the search engines, you shouldn't target keywords with high volume.
Here are some tips and tricks you can use when incorporating themed keywords into your content:
Work with the keyword structure order when writing to ensure a natural flow.

Consider using keyword suggestions as sub-headings for your article. This gives you the added benefit of H2/H3 tags that are rich in keywords.

Use these keyword suggestions as inspiration for new content. If someone's searched for it – then there's space for you to create content that people will engage with.
On-Page SEO for a Dynamic Everchanging World 
Even as we roar in 2021, on-page SEO remains decisive on the overall optimization of any website. Given that the internet has largely evolved, there are many new aspects SEO experts and marketers need to consider when optimizing their pages.
Some of these tools have always been vital for on-page SEO. However, with time, they require newly imposed updates and adjustments. For this reason, it's important to keep up with all SEO updates, thus ensuring that your page is keeping up with new trends.
The world of SEO is dynamic and ever-changing. As optimization is taking on a greater role in making quality websites stand out, keeping your SEO aspects in line is the only way to be positively indexed – and ranked – across search engines and among audiences of interest.