Having a small business to manage comes with a lot of challenges and excitement. Every startup has plenty of opportunities and potential ahead. However, the only thing that brings most startups down is maintaining steady cash flow and meeting all business costs.                          
At this point, you probably know that the only way to keep your startup in line is securing a loan. A small business loan can help your business to grow. Here, we show you where to look when you want to apply for a startup loan to fund your business. 
What is a Startup Loan?
A startup loan is any form of financing meant to sort out the financial needs of a small business. Business owners can secure startup loans to purchase new equipment, machinery, hire new workers, pay suppliers, and update inventory. 
You can also get a small business loan for the construction of a business premise or real estate. Many options come to mind when you consider raising funds for your business, such as crowdfunding, business credit cards, lending from friends, SBA loans, and many others.
Where Can You Get a Startup Loan?
If you are looking forward to growing your business this year, startup loans can help you achieve your goals. Here are some of the best startup loan lenders you should look forward to.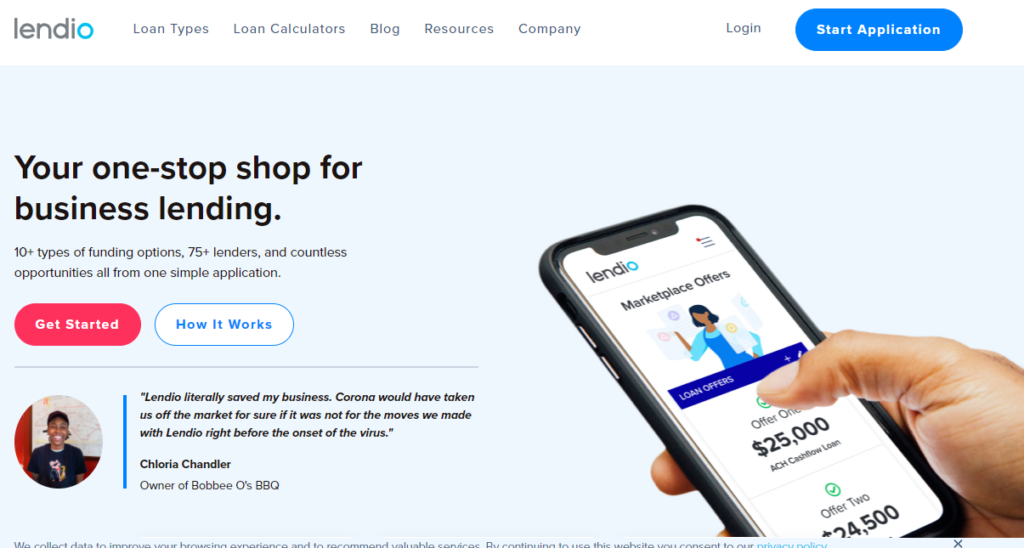 When starting a small business with no credit score, it's not easy to win most lenders' hearts. You may have to send multiple applications to different lenders hoping to get a loan. Now, what if you can send a single application and get multiple offers to choose from. 
That is what Lendio offers you. With this brand, you simply fill out a short application, and you are matched with several loan options ideal for your small business. You can only send your application to Lendio if your business has been running for at least six months and you have a credit score of 550 plus. 
Related: Best Startup Accounting Software
The fact that you meet these qualifications doesn't guarantee you a big loan from Lendio. Lendio connects you to over 75 lenders worldwide, thus improving your chances of getting the loan you need for your small business.
India is the best overall lending platform because it covers everything from short-term and long-term loans for equipment financing, inventory, suppliers, and machinery.
Pros
Minimal qualifications for borrowers compared to banks
Helpful customer service 
Give you access to multiple lenders and financing options 
Fast and easy application process
Allows you to borrow high amounts 
Gives you access to long-term financing options 
Cons
It takes a while for funds to be disbursed 
Expensive rates on small business loans 
Reports of hard credit inquiries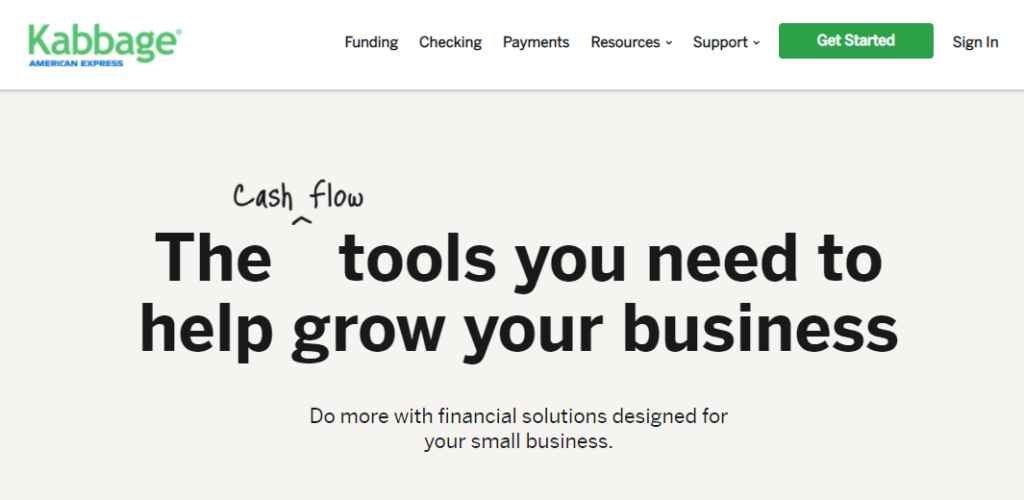 Kabbage is one of the most convenient startup lenders you can count on out here. As a small business owner, this lender gives you access to multiple lending options to keep your business steady. 
All you have to do is connect Kabbage to your business bank account, and you get a timely response on the loan options they are willing to offer you. There is more that Kabbage offers besides the convenience of accessing loans. 
The lender offers you a line of credit and issues you with a credit card. With this card, you can access your lines and deposit them in your business bank account. Kabbage has no strict qualifications that you must meet to get the loan. 
It looks at your credit score but doesn't set a minimum score to qualify for a loan. Your business should have been active for at least a year and have a revenue of $50,000 to qualify for a loan. 
Yes, you will have to consider the high interest rates Kabbage offers, but it shouldn't stop you from getting the loans to grow your startup.
Pros
It offers multiple ways to access funds 
You don't need a credit score to qualify for a loan
Automated and fast approval for microloans
No extra fees charged on short-term loans 
The website advertising is informative and clear 
Cons 
High APR and high rates 
The fee structure is a bit confusing 
Does not offer long-term loans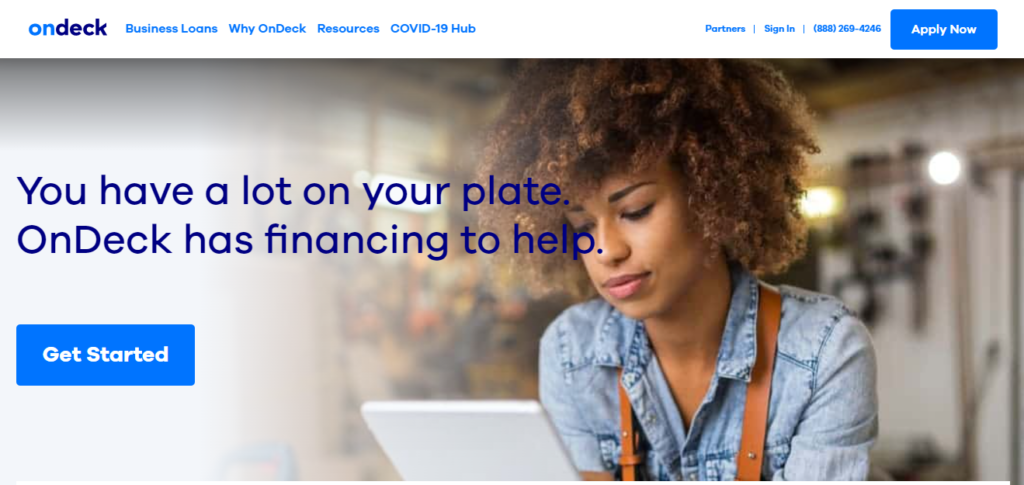 For a small business looking forward to growing, OnDeck is one of the best lenders to call. If you are borrowing for the first time, OnDeck may not be the best offer for you. 
The lender offers different perks for repeated borrowers like reduced fees and lower APR. That means if you need a term loan now and you still plan to have more loans in the future, OnDeck is probably the best you can have. 
You can start building your credit relationship with OnDeck now and increase the amount you can borrow with time. 
When applying for a loan from OnDeck, you need a 600 credit score and $100,000 revenue. You should have been in business for at least one year to qualify for the term loans. The lender requires more application requirements, making it unfavourable for most startups.
Related: Best Startup Name Generators
Pros
Offers low rates for repeated borrowers 
It has an excellent reputation with borrowers 
Reports to credit bureaus 
It is easy to apply and process the funds
Cons 
It requires a 600+ credit score ruling out those with a bad credit score
Not suitable for first-time borrowers 
Offers high rates for first-time borrowers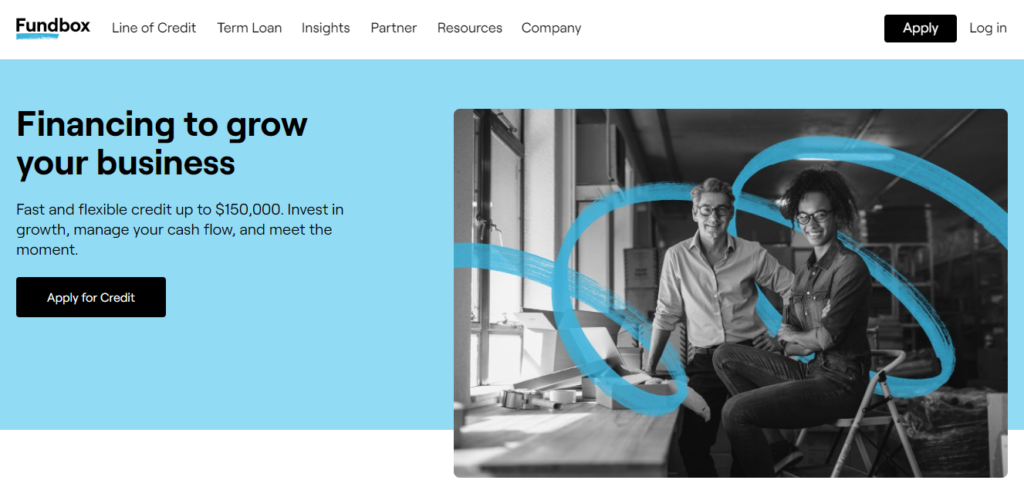 When you are out looking for a loan, most banks and lenders look at your credit score. It means with a bad credit score, you will not qualify for a loan from lenders like OnDeck and Kabbage. However, with Fundbox, you may be lucky to get a business loan even with a bad credit score. 
Fundbox uses software that looks at your accounting software and bank account. That means your credit score is not that useful to the lender. You can easily qualify for a loan with a credit score lower than 500.
The lender may not focus more on your credit score but will only issue a loan if you've been in business for more than a month and able to make $50,000 a year. When applying for funds from Fundbox, you should be ready to pay high fees. With a bad credit score, you can still qualify for a startup loan from Fundbox.
Pros
It offers an automated loan application and approval 
Fast and convenient funding. Funds can be available by the next day
Low loan approval requirements
You don't need a credit score to qualify for a loan
Cons
Offers a low maximum loan amount 
High APR compared to traditional banks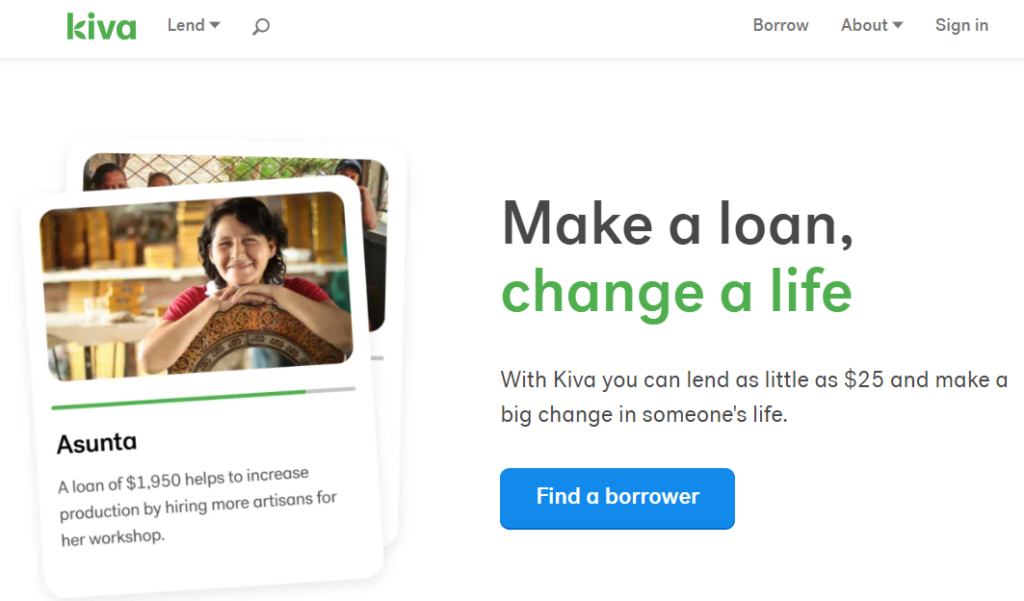 What if you are looking for a startup loan that doesn't require you to pay interest? When you make that call to Kiva, you don't have to worry about interests. The lender does not charge any interest on short-term business loans. 
The only downside of Kiva is the maximum loan set at $15,000. This is lower than what most lenders are offering. Also, to qualify for the loan, you have to invite your friends and family to participate in the crowdfunding, which takes up to a month. If you are getting started, the small business loans from Kiva can help your business a lot.
Related: How Many Startups Fail Within 3 Years Of Launch
Pros
No interest rates charged 
Few qualifications when borrowing 
Easy to qualify for the loans
Cons
Small maximum loan
The funding process is slow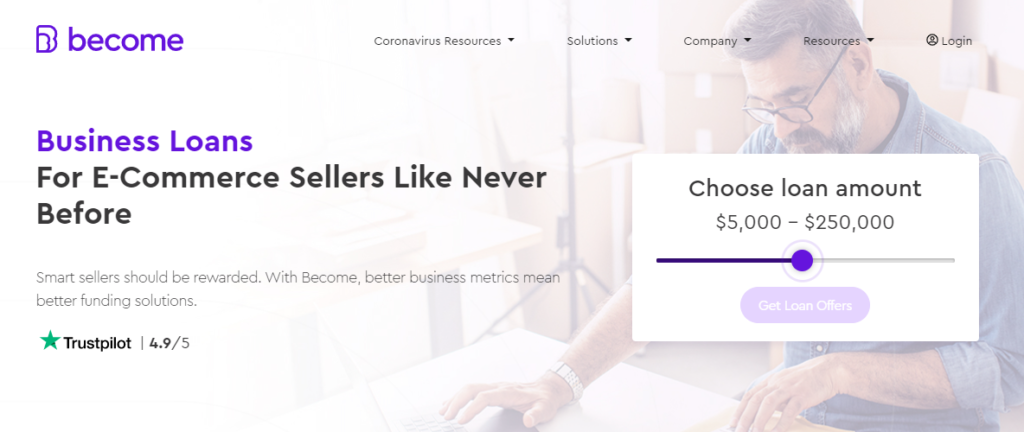 Become.co is one of the best FinTech companies you can count on if you have an online business. The company offers the most reliable microloans for small online businesses. The platform has a unique lending score tool that connects an e-commerce platform and helps improve fundability from different lenders. 
What makes Become.co stand out is the special integration with your online store. It offers loan terms of up to 6 months and issues a maximum of $100,000 for borrowers.
Pros
You get your funds in less than 24 hours 
Has a simple dashboard and one online application
Comes with a customized dashboard that helps you improve your access to credit 
There is no charge on the application 
Cons 
The maximum funding is $100,000
Only offers short-term loans for six months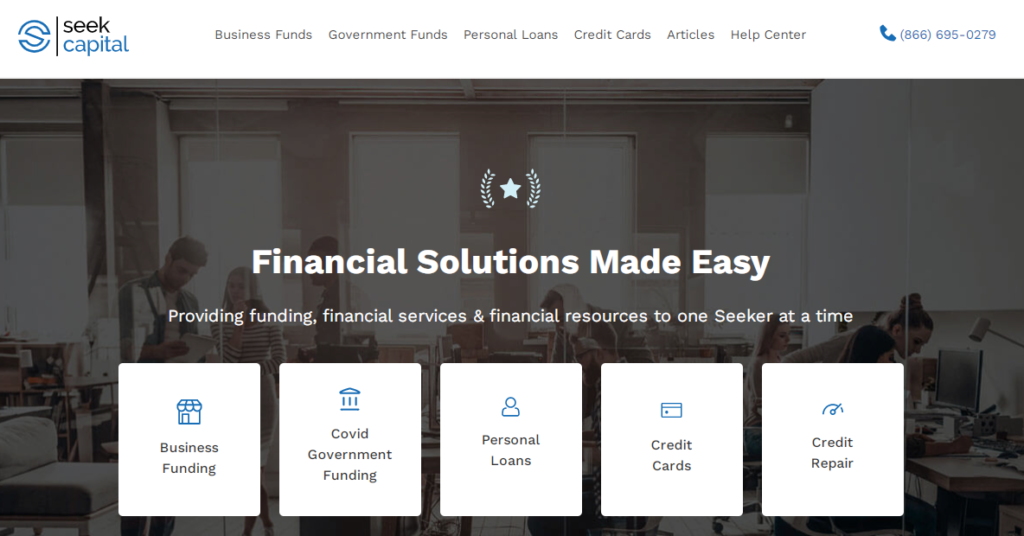 Seek Capital is another company you can rely on if you are looking for a small business loan. This platform helps you source funds from multiple lenders at the lowest rates and terms. 
You can get loans from Seek Capital that extend up to 25 years. The application process for the loan is streamlined with a wide lender exposure. Seek Capital is one of the best options for you if you need loans with long repayment plans. 
Related: Best Tools For Early-Stage Startups 
The company is not a direct lender but partners with major banks to offer financial services to small businesses. 
Pros
The loan term is up to 25 years 
It takes up to 6 months to process 
Offers low-interest rates between 2.75% and 4.75%
Acts as a proprietary lender-marching technology 
Gives access to multiple lenders who focus on various financing solutions 
Cons
Borrowers must show profit and loss statements to qualify for loans
Most of the loans are only awarded to businesses that are over six months old
To qualify for a long term loan, 20%-30% capital contribution is required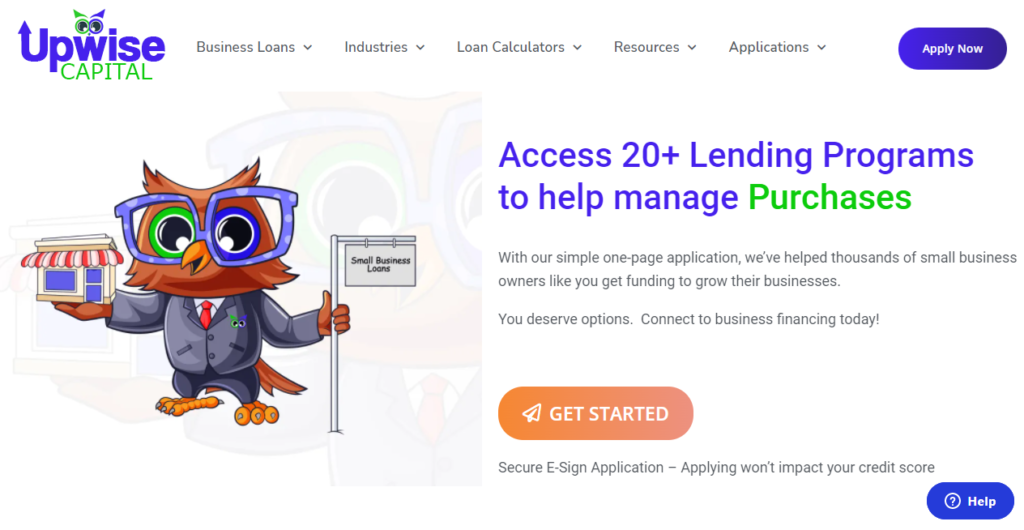 There is no other company you can reach out to when you want to apply for a microloan with unpaid invoices like Upwise Capital. This company is more transparent and easy to access even by first-time borrowers. 
It offers 100% invoice financing for businesses through its efficient online application platform.
They have a detailed online calculator you can use when applying for a loan. Upwise Capital also educates borrowers on how their lending process works and their products' pros and cons. 
Pros
Provides loans based on the credit of the invoiced business 
Offers same day funding 
More transparent 
The business invoice is used as collateral for the loan
The lender can finance 100% of account receivable and the business invoice 
Cons
The lender is online-based and has no physical address to contact 
The invoices should come from real and qualified customers to act as collateral for the loans 
The fees charged on loan are based on how long it takes for the customer to clear the invoice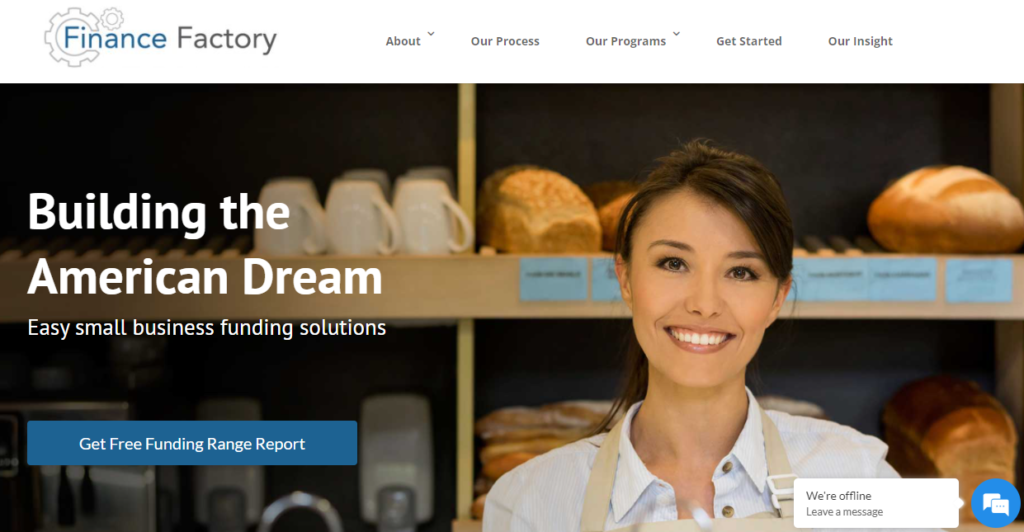 As long as you have cash flow, credit, and collateral, Finance Factory can come in to fund your small business. The company finds your business even when you don't have collateral but show a 600+ credit score. It offers quick funding for all processed loans, a streamlined application process, and free funding range report. 
Finance Factory has been active for over a decade, offering competitive and reliable lending services to startups. It is available in over 50 states issuing loans for all business growth stages.
Related: Best Tools For Startups
Pros
The processing time for the loans is up to 10 days 
The maximum loan amount is $350,000
Offers loans to new business 
Provide free funding range report 
Offer a variety of funding products for customers 
Cons
Customer should have a 600+ credit score to qualify 
High interest charged on business card option 
BlueVine is one of the best invoice factoring options you should consider for your startup. The lender charges low interest rates of up to 0.25% per week on all offers. The company will process your loan application in an hour and pays out 85-90% of the invoice totals. They offer up to $5,000,000 invoice factoring for small businesses.
When applying for a loan from BlueVine, you should have a credit score of 530+. Also, your business should have monthly revenue of $10,000 and be active for not less than three months. 
Pros
Low interest rates on invoice factoring 
Low credit score requirement 
Fast and efficient fund processing 
Pays up to 90 of invoice totals
Cons
Not accessible to new business 
Only available for business-to-business companies 
Final Thoughts 
Getting startup loans for a small business from traditional banks can be a hell of a task. There is a lot of paperwork involved, and you need a higher credit score to qualify for the loan. That is why online lenders have become a last resort to most startups. 
The ten lenders mentioned here are some of the best you can reach out to when looking for startup loans to grow your business. Our best overall, Lendio, gives you access to multiple lenders, so you don't miss on the best offer available for your business.